Weekend Events Roundup: 8/19 – 8/21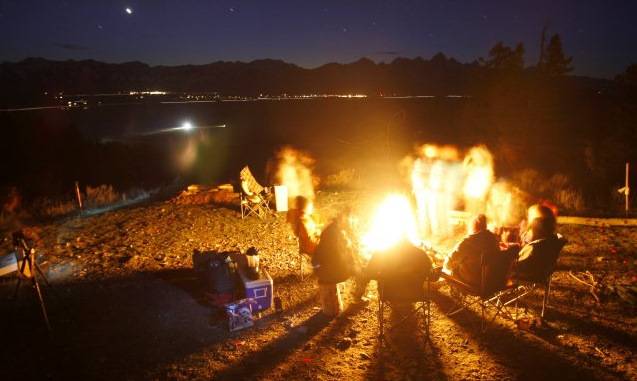 Few things that compare to the feeling of summer in Jackson Hole as autumn approaches. Fortunately, as the season crests, this weekend is packed with activities that provide social, cultural, musical venues to get after it while you can.
Jackson Hole Art Fair
Friday 8/19
Miller Park – Jackson, WY
10am – 6pm
Admission: $3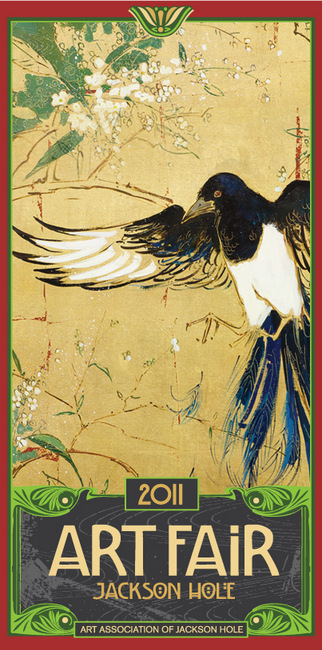 The Art Association of Jackson Hole is hosting its annual art fair this weekend at Miller Park in downtown Jackson. The fair showcases the work of over 170 international, regional, and local artists featuring diverse forms of creativity. Established in 1965, the event attracts enthusiast of visual arts who support our vibrant art community.
Live music spotlighting local talent adds to the family oriented community atmosphere. Food vendors, community non-profits, and hands-on art activities round out the experience. The Jackson Hole Art fair takes place Friday, Saturday, and Sunday at Miller Park and is partially sponsored by the Wyoming Arts Council.
The Art Association has made art a vital part of creative life in Jackson Hole for over 46 years. The organization is dedicated to encouraging a vital, creative community by providing everyone with exposure to, education in and enjoyment of a wide variety of art experiences.
March Fourth Marching Band
Friday 8/19
Pnk Garter Theater – Jackson
9:00pm
$25
Presented by: Poppa Presents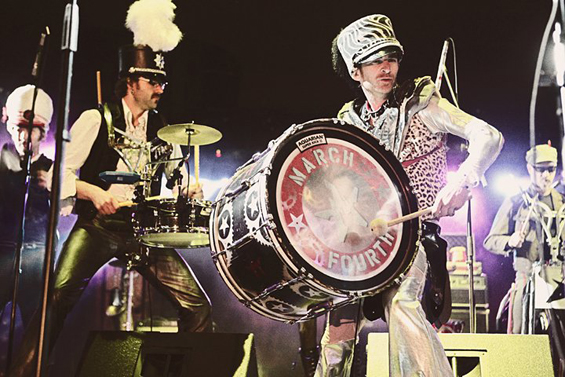 From Portland OR, March Fourth Marching Band describs itseft as Duke Ellington meets Sgt. Pepper in an international big-top Fantasia. The ensemble is a mobile big band spectacular, consisting of a brassy pack of saxophones, trombones, trumpets, and a raucous drum/percussion corps.
The band has traveled to Europe and is currently on a national tour that has featured syndicated television broadcast as well as sold out theaters. MarchFourth writes and performs its own material, and also draws inspiration from an eclectic range of worldwide influences, such as Eastern European gypsy brass, samba, latin, funk, afro-beat, big-band, jazz, and rock music, as well as television, film, circus, and vaudeville. Should be a fun event at one of the best downtown venues in Jackson.
MarchFourth Marching Band in Nashville – Rose City Strut (B&W) 2011 from Diggable Monkey on Vimeo.
DJ Ember at The Kitchen
Friday 8/19
The Kitchen – Jackson, WY
10:00pm
Admission: TBA
Presented by: The Kitchen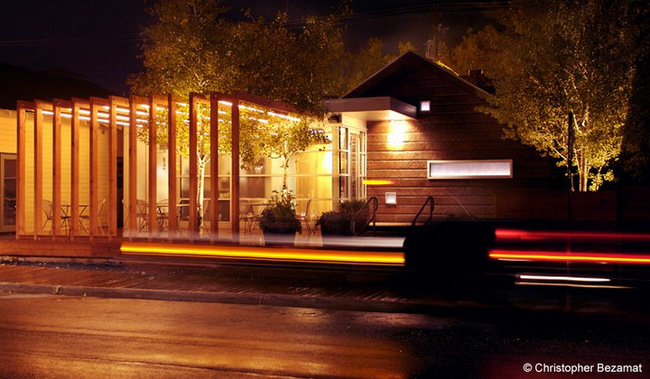 The Fine Dining group, owners of The Q Roadhouse and Rendezvous Bistro know how to have a good time. Their new establishment, The Kitchen enters into the Jackson Hole nightlife scene as they host DJ Ember 10pm. The interiors stylish decor and polished cocktail list offers an eclectic lounge atmosphere and will be a late night attraction for locals and visitors alike.
lection
Tiltin Toward the Sun by ember
DJ Ember spins a popular sound true to her Sound Cloud profile that states she's a believer that the world needs more conscious whompy beautiful beats showered upon it. To sample her sounds, check out her recent track upload to Sound Cloud, an online music platform:
Screen Door Porch
Saturday 8/20
JH Art Fair – Jackson, WY
2:00pm
Admission: $3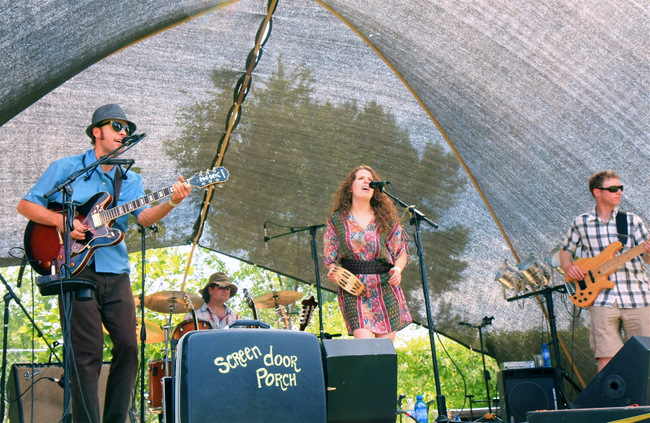 This busy Jackson Hole based band has been playing festivals touring throughout the country all summer long. After releasing a combined three EPs and three full-length albums with other projects, the core duo of Screen Door Porch—Seadar Rose and Aaron Davis—have shaped a songwriting bedrock described by The Austin Chronicle as, "a combination that goes down as smoothly as top-shelf bourbon." It will be exciting to see this duo play their acoustic tunes in a relaxed outdoor setting.
Disc Golf Tournament
Saturday 8/20
JH Sports – Teton Village, WY
4:00pm
Admission: $10
Presented by: Jackson Hole Sports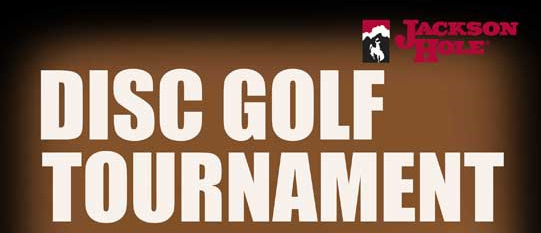 On Saturday, Jackson Hole Mountain Sports host the second in their summer series of disc golf tournaments. The 10 hole course features challenging holes with a variety of elevation changes. The event features a men's and women's division and great raffle prizes. For the serious contenders, we feature information about the disc golf course in this interactive Google Earth map:
Larry Keen and the Natural Bridge
Sunday 8/21
JH Knotty Pine – Victor, ID
8:00pm
Admission: $10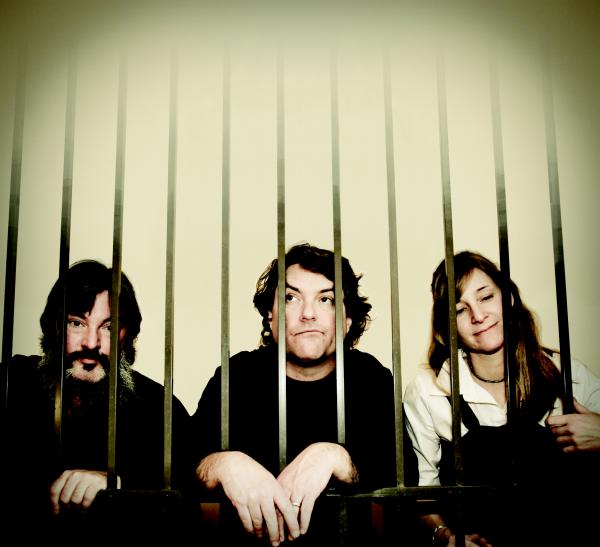 Neil Albert and Matt Donovan continue their stretch of lively musical acts at The Knotty Pine in Victor ID. On Sunday, they welcome legendary flat picker Larry Keel. The band, Larry Keel and Natural Bridge is bringing a fresh sound, and energy into the region. Keel is described by some reviewers as the most powerful, innovative and all-out exhilarating Acoustic Americana flatpicker performing today. Keel has weathered the changing tides of traditional bluegrass, country, jam rock, roots reggae, and even the currently emerging indie-alt scene always honoring the pioneers that introduced Bluegrass and Mountain Music into popular culture. He is an ever evolving musical force that stands in ongoing defiance to all genre expectations.