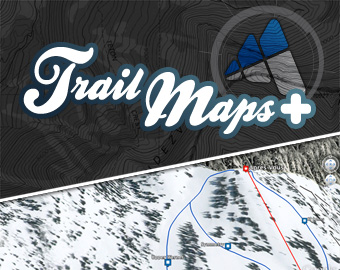 Winter Trail Maps+
Trail Maps+ is a free, interactive Google Earth travel guide for Jackson Hole and the Greater Teton Region. Updates for the 2013/2014 winter season coming soon
• Jackson Hole Mountain Resort •
• Grand Targhee Resort •
• Snow King Resort •
• NEW! Street View+ •

Featured Content
Photo of the Day
Everyday we are inspired by the images of our natural surroundings, the events that take place in them and the activities we enjoy while we are out there. Our photos are contributed by The Mountain Pulse team photographers and user submissions. If you want to contribute your photo and have your work highlighted here, please email us at themountainpulse@gmail.com.
Hundred Days
Hundred Days: 11/24/13
Opening Day at Grand Targhee
Let's Go Skiing. If I was going to write a song about the 2013-14 opening day at Grand Targhee Ski Resort, I'd include a verse about snow lingering on branches glistening in the sun, a line of cars making their way up to Fred's Mountain, radiant views of the Tetons and cute parking lot attendants.
Read More.
Video of the Day