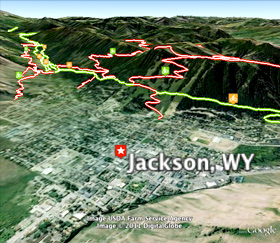 Welcome to Trail Maps+
Trail Maps+ is a free, interactive guide, designed by outdoor enthusiasts, to make information about activities in Jackson Hole more accessible. Incorporating Google Earth, Trail Maps+ engages audiences, allowing visitors and locals to virtually explore Jackson Hole. The Beta version of Trail Maps+ provides information about activities in Grand Teton National Park, as well as hiking, water sports, fly fishing, and cycling in the Greater Yellowstone Region. Consulting experts in the region, our team compiled data we now offer as a next generation destination travel resource. We invite you to explore Trail Maps+ and learn more about the incredible access to outdoor activities in Jackson Hole.
Trail Maps+ is designed to aid in the planning for outdoor activities. These activities and the vast wilderness in this region are dangerous and deserve the upmost respect. Trail difficulty ratings are general consensus of local experts and are by no way intended to be 100% accurate. Trail Maps+ is intended to be used as a guide and does not replace the valuable knowledge acquired through experience.
Download the Google Earth Plugin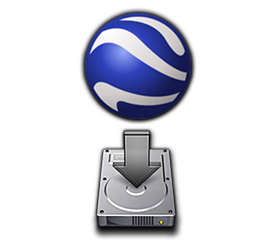 Trails Maps+ is presented through the Google Earth API which requires the Google Earth Plugin to be installed on your browser. Clicking on the download button above check to see if you have the plug-in installed.
Best viewed with:

Maps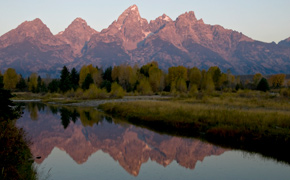 Grand Teton National Park
The park service preserves a spectacular landscape rich with majestic mountains, pristine lakes and extraordinary wildlife. This guide highlights popular activities in Grand Teton National Park including hiking, camping, water sports and fly fishing, as well as information centers and lodging.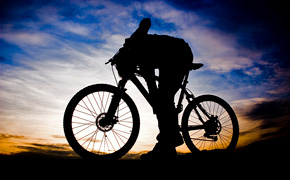 Mountain Biking
Rapidly growing into a world class mountain bike destination, trails in Jackson Hole combine scenic cross country rides and thrilling downhill assaults. This interactive guide features information on trails at Grand Targhee Mountain Resort, Jackson Hole Mountain Resort, Teton Pass, Bridger-Teton and Caribou-Targhee National Forests.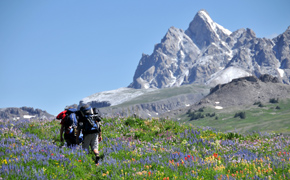 Hiking
Exploring the vast trail network surrounding the Jackson Hole region provides an appreciation for its untouched wilderness. This interactive guide features information on hiking and horseback trails in Bridger Teton and Caribou-Targhee National Forests as well as walking pathways surrounding the Town of Jackson.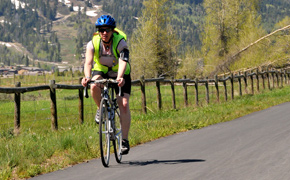 Pathways & Cycling
In recent years, communities surrounding Jackson Hole have prioritized the construction of multi-use pathways. This interactive guide features popular road rides and pathways in the region. Pathways vary from paved roads to gravel trails, and range in difficulty from easy to strenuous.
Coming Soon
Trail Maps Plus Version 1.0
Updated maps to include new trails and access points
Detailed description boxes with Google Maps integration for driving directions
Expanded activities to include camping, motorsports, climbing & more
Interactive guide for Yellowstone National Park
App for iPhone, iPad and Android platforms
Trail Maps+ Winter maps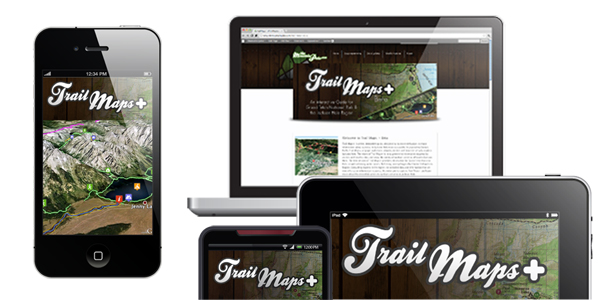 Daily Updates from The Mountain Pulse