Red Bull Final Descent Photos
Red Bull Final Descent Wrap up
Competitors and fans of mountain biking gathered on Saturday in Teton Village for the first of three stops in the 2nd annual Red Bull Final Descent Competition. Geared to sport-, expert- and pro-class mountain bike riders, the endurance race has a $5000 cash purse. Riders complete against one another for the most laps down the mountain in 12-hours. The event featured local riders and visitors from around the rocky mountain west. Final Descent is the first competitive mountain bike event to be held on the new trails at Jackson Hole Mountain Resort.
Video from Stop #1 at Jackson Hole Mountain Resort
Video footage of the event features riders on the newly constructed True Grit jump trail in at Jackson Hole Mountain Resort in Teton Village.
Red Bull Final Descent from The Mountain Pulse on Vimeo.
Red BUll Final Descent Images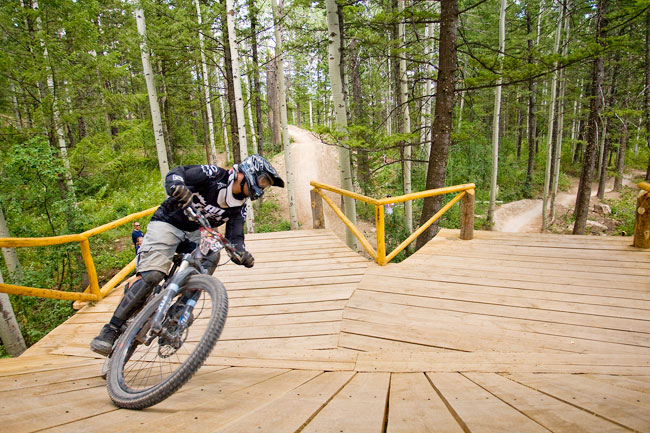 The new wall ride feature on the True Grit trail prepares riders to drop into a exciting rhythm section with gaps, table top jumps and large banked turns.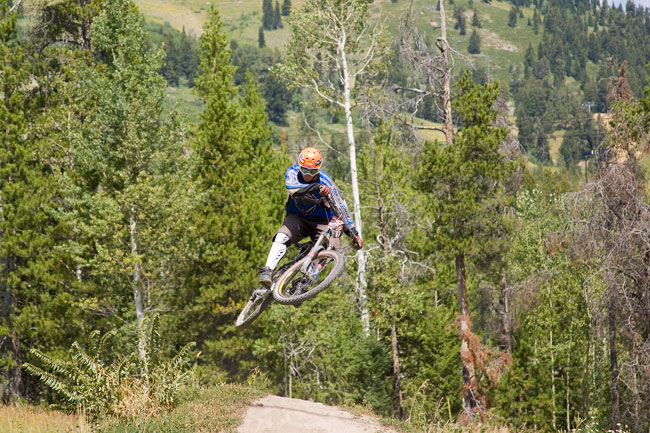 On Bandit, competitors styled out their tricks during the 12 hour marathon riding day.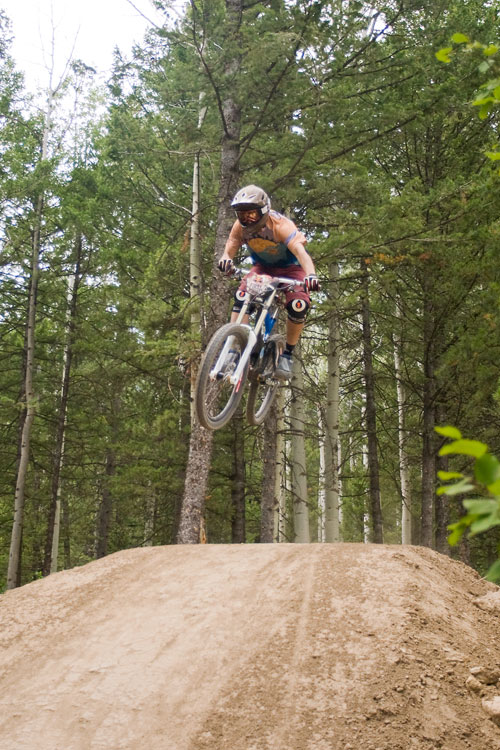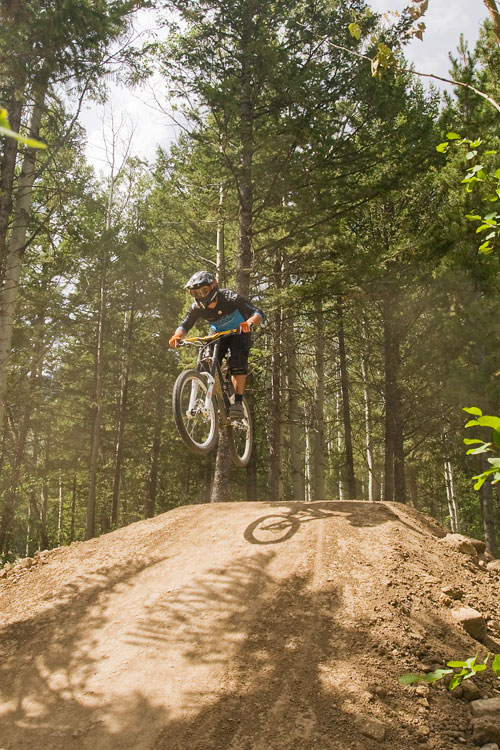 The finishing jump on True Grit is a large table top that catapults riders out of the forest leading them back to the base of Teewinot chairlift. The maintenance efforts of JHMR trail crew were apparent as the course was buffed and ready to rip with smooth transitions and well constructed landings.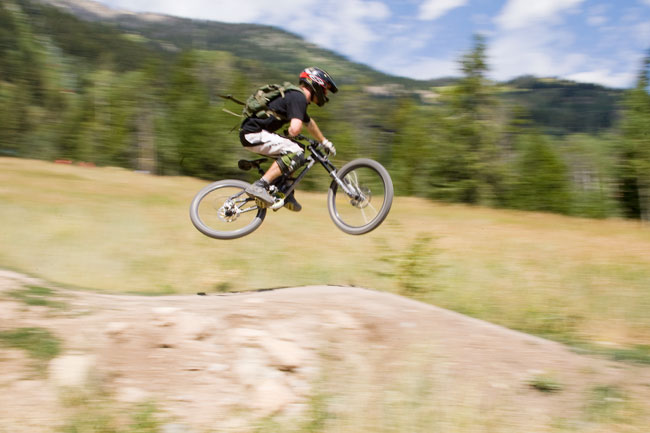 Speeding underneath the gondola, riders assaulted the trails with fury in pursuit of $5,000.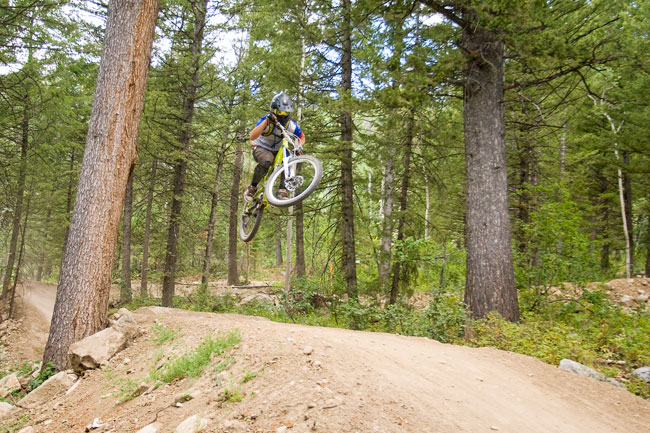 Carved through low alpine forest, True Grit, the newest trail at Jackson Hole Mountain Resort offers features that allow riders to soar through the woods without having to peddle for speed.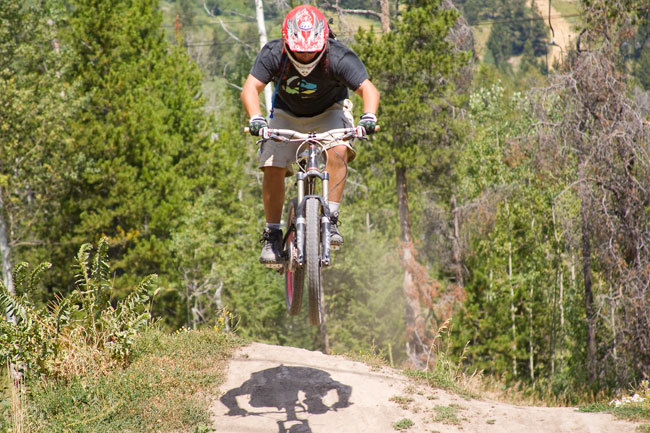 Concentration and endurance were necessary to survive the grueling 12 hour race.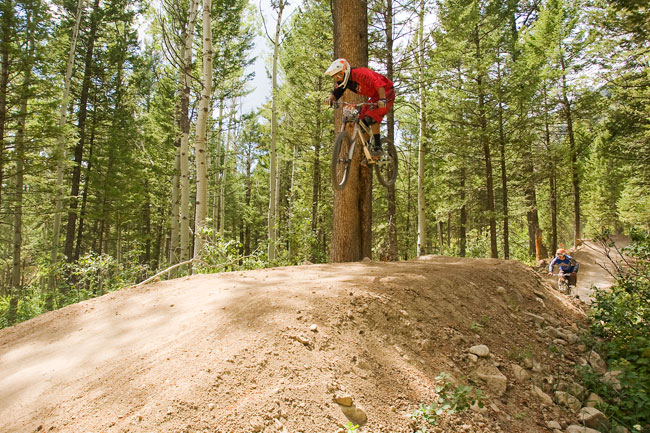 Photography by Jake Johnston
Red Bull Final Descent Results – Jackson Hole
Pro Men: 1st Pat Cunningham (86 laps), 2nd Tyler Jarosz and Jess Pedersen

Pro Women: Ana Rodriguez

Expert Men: 1st Rick Wieloh, 2nd Mark Van Slyke, 3rd: Brady Newton

Expert Duo: Team Anomaly

4 person team: 1st Rebooter, 2nd Hoback Sports

3 person team: Wild Rockies Racing
Red Bull Final Descent Series Continues
The 2nd annual Red Bull Final Descent series pushes riders to the brink and back over some of the most technically challenging terrain in North America. Next stop in this endurance race series is Winter Park CO in September followed by Angel Fire NM in October.
Event Sponsors