Hundred Day – Powder Day Frenzy in Jackson Hole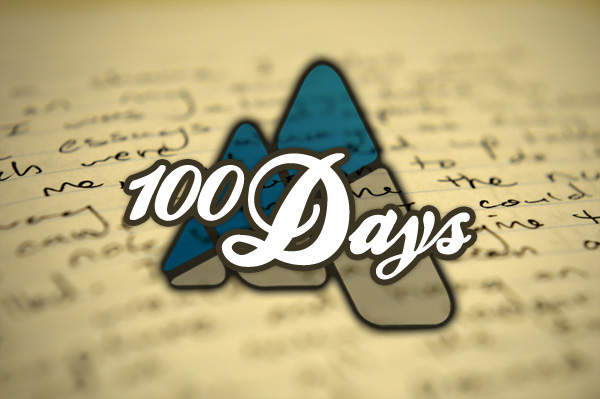 01/12/14 – Powder Day Frenzy in Jackson Hole
Written By: Ben Glatz
Powder flew as the jubilant crowd rushed towards the first box in a powder induced frenzy. Fresh lines of storm dropped and wind loaded snow awaited the crowds who were soon to be at 10,000 plus feet above the calm sea. Hoards of people from all over the world came to share what was to be one of the best days of the year. French riders sponsored by Faction Skis were here to film a segment for a video series in the out of bounds Pinedale area. Friends were headed in mach speeds towards the gondola for laps open and poached. Jeremy Jones himself even made a debut to come ride the number one mountain in North America.
Winds gusted up to 60mph, snow was flying, snow was blowing, snow was piling… life couldn't have been any better. Hoards of skiers and riders waited in an hour long tram line with a buzz of excitement in the air. Criticism could be heard about the lift lines, but with an avalanche danger rating at high… it was likely that most of the Teton Pass and National Park brigade made their way to the ski patrolled "safe haven" of JHMR.
Once atop Rendezvous Bowl, I began eyeing down what I figured would be a good line. With visibility of about 30 feet it was tough to know which was was up or down. Vertigo kicked in for a friend of mine and we charged hard to try and get down to the protection of Central Chute and Cheyenne Bowl. Everywhere around us people were hucking themselves off of cliff lines previously unattainable due to the snow conditions. It was on… Winter had arrived in Jackson Hole. Alta Chutes, Expert Chutes, and Tower Three were some of the upper mountain goodies to be had. Even the Hobacks were open and filled in with deep powder (and core shots). The wind even disavowed the Sublette and Marmot lifts to their primary duties as they closed down for parts of the day where the gusts were too strong.
Three o' clock came and the lift lines were still crowded with eager skiers who were trying to get the secret stashes of powder. The day came and went quicker than a blink of the eye. It seemed that the fun didn't stop for hours on end. After careful examination of our gear, the damage of the day tallied multiple core shots and a great deal of smiles. Some adult hot chocolate and the Broncos game filled the night and sleep was in order.
The snow is still flying out here in Jackson, Come and see for yourself!
Cheers,
Ben