Celebrate New Years with ZOSO
Locals Rush Ticket Promotion
307 Live & The Mountain Pulse Present ZOSO
Locals Rush Ticket Promotion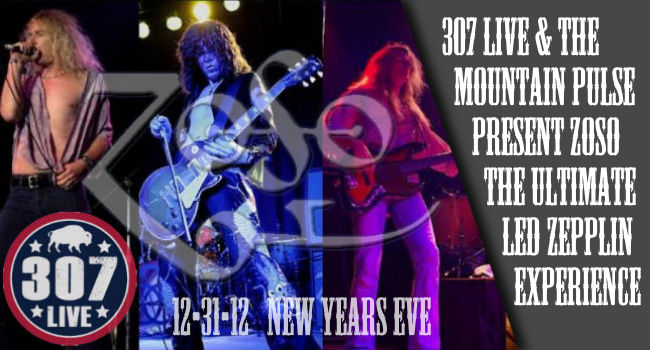 When: 12/31/12
Where: Town Square Tavern
Admission: $15
The Mountain Pulse and 307 Live are teaming up to throw the BIGGEST New Year's Bash in the Valley!
ZOSO – A Led Zeppelin Experience is one of the most badass tribute bands in existence. Their passion, showmanship and attention to detail has earned them critical acclaim and a large loyal following. On December 31st, join us at Town Square Tavern and rock in the New Year like never before! We know there will be a large contingency of tourist buying tickets for the show and want to offer our friends in the Greater Teton Region an opportunity to get tickets before they're gone. Therefore, this weekend only (12/15 and 12/16), when you buy two tickets for the show, receive the third ticket free!
This weekend ONLY, 12/15 & 12/16, Buy Two ZOSO Tickets, Get The Third Free!!
This show WILL sell out and we want to take care of fans in our community. Don't wait til the last minute before tourist scoop them up…
Tickets Are Available For Purchase At The Following Locations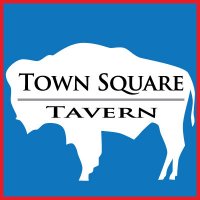 Town Square Tavern in Jackson
Located on Town Square, they have tickets are for sale at the bar and liquor store. Stop in for their late night happy hour from 8 p.m. to 10 p.m. each day.
ZOSO: The Ultimate Led Zepplin Experience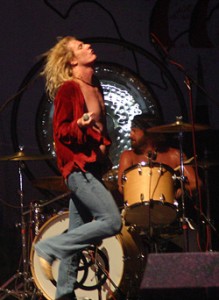 About ZOSO
Every year since its conception, Zoso continues to play 150 – 180 high profile concerts at performance arts centers, civic centers, theaters, festivals, and universities. Since 2004, the band has been working on numerous shows with Live Nation including a rotation of 9 House of Blues venues. The four permanent members' mastery of authentic vintage instruments coupled with spot-on vocals, guitar, bass, drums, and keyboards, their compelling stage persona and distinct Led Zeppelin sound, with astounding visual imagery recreates the music, magic, and mystery of a Zeppelin concert. Each of the timeless hit songs performed in their sets are known and loved by generations of fans.
If you missed Led Zeppelin live in the 70's or are looking for a great chance to relive the "Hammer of the Gods" phenomenon, you must experience what the St. Petersburg Times calls "the most exacting of the Zeppelin tribute bands in existence."

For more information about the show or to buy tickets, visit 307 Live online!
Written by Kevin Wittig. Follow Kevin on Twitter at @KevinSWittig