Late September Fly Fishing

Fish The Fly Photo of the Week
Snake River Flows Reduced
This week marks the start of reduced water flows on the Snake River as announced by the U.S. Bureau of Reclamation. The water cuts will go from 2,100 cubic feet per second to 300 cfs by the end of the month. Many channels on the Snake River will become too shallow to float.
Water levels in the Palisades Reservoir are noticeably low and the South Fork of the Snake River will also see reduced flows from the Palisades Dam. It's a great time to take advantage of floats before the water gets too low for access!
Fish The Fly Guide Report
Information provided by Jason "JB" Balogh, lead guide at Fish The Fly in Jackson Wyoming. Fish The Fly offers drift float and backcountry fly fishing trips in the Greater Teton Region as well as scenic wooden boat floats on the Snake River.
Snake River Fly Fishing Report
Wow! The Snake River has been on fire lately and shows no signs of stopping. Mayflies galore, Hecubas, Mahogany Duns, PMD's,BWO's, and Tricos are all present. What about big bugs you say? Still stoneflies in the mornings and we are starting to see October Caddis.
With cooler overnight temperatures, there is no need to get up early to fish. Getting to the river by 10am has been plenty early. Dry fly fishing has been good from then until about 6pm daily. Streamers are producing with Olive, Tan, and Rust being great colors for sculpin patterns.
Flows out of the Jackson Lake Dam will start dropping today from 2000 cfs down to a winter flow of near 300 cfs by this coming Saturday. Fishing in the braided stretches of river in GTNP and from Wilson-South Park tends to slow as our Cutthroat adjust to these cahnges and find new homes for the winter. Below South Park Bridge is less affected and fishes well during the drop. After this is done, the fishing will be phenomenal through October!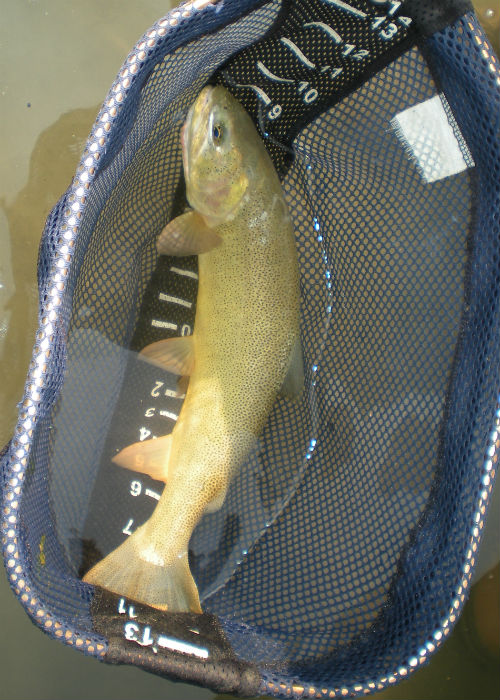 Flies in JB's Box
Best Flies: #12-14 Parachute Hare's Ear, #12-14 Ausable Wulff, #16 Parachute Mahogany, #16-18 Quigley's PMD Cripples, #6 Tan Sculpzilla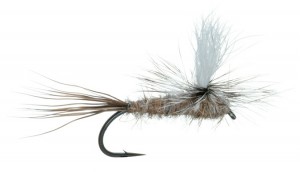 #12-14 Parachute Hare's Ear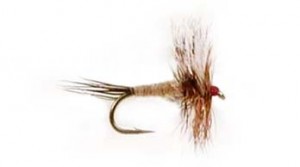 #12-14 Ausable Wulff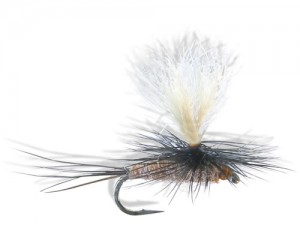 #16 Parachute Mahogany