Fall Fly Fishing in the Tetons

Fish The Fly Photo of the Week
Fish The Fly Guide Report
Information provided by Jason "JB" Balogh, lead guide at Fish The Fly in Jackson Wyoming. Fish The Fly offers drift float and backcountry fly fishing trips in the Greater Teton Region as well as scenic wooden boat floats on the Snake River.
Snake River Fly Fishing Report
Fall has arrived in Jackson Hole and we're psyched to see it. Why? Slightly cooler temperatures and a little rain makes for the best fishing of the season.The Snake River is in prime shape right now, just in time for the One Fly tournament this weekend. The One Fly is the height of the fishing season in Jackson and has raised millions for stream restoration projects in the region. These monies are not just for projects in Wyoming, but Idaho, Montana, Colorado, and even Nevada have benefitted.
"Many men go fishing all their lives without knowing it is not fish they are after." – Henry David Thoreau
What flies will be the best producers? Claasennia Stoneflies, Carpenter Ants, and Hecuba or Mahogany mayflies are on the menu currently. The best flies float well and stand up to the rigors of being fished all day. Our local tiers have been hard at it lately and I'll be fishing ant patterns from Tim Smith.
Best Flies: #8-10 Water Walker, #10 Chocolate Chernobyl, #10-12 Power Ants, #10-12 Parachute Hare's Ear, #10-12 Parachute Adams, #14-16 Parachute Mahogany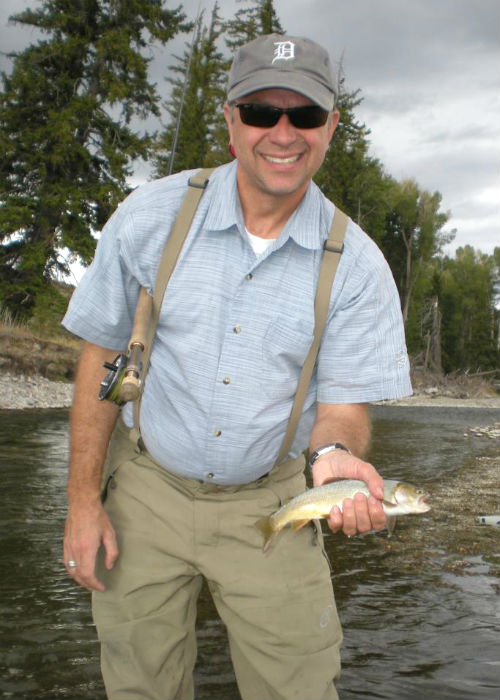 Flies In JB's Box
Mid summer in Jackson Hole brings out terrestrial bugs in droves. Grasshoppers in particular are an important fly to have this time of year. Foam imitations of varying color will work during the warm afternoons as well.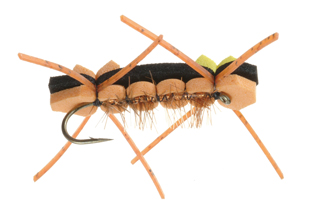 Chocolate Chernobyl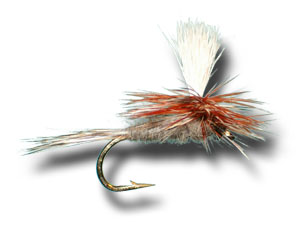 Parachute Adams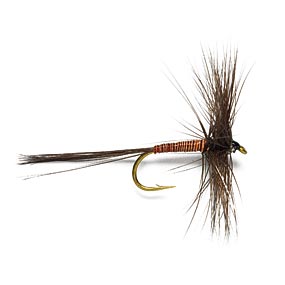 Mahogany Dun
Photo's From Fish The Fly Guided Trips