Caldera Festival Preview
Caldera Festival Preview
When: August 17 & 18th
Where: Center for the Arts
Three years in the making, the inaugural Caldera Festival is a fusion of art, music, and fashion, showcasing the unique culture of Jackson Wyoming – a place unlike any in the world. The two day festival will utilize the 550 seat theater and 55,000 square foot lawn of the Center for the Arts in downtown Jackson to welcome Terra:Textile on Friday evening and an outdoor concert featuring musician Andrew Bird on Saturday night.
A unique aspect of the festival will be a runway fashion show on Friday night that welcomes national and local designers. The event, titled "Terra:Textile" will explore the relationship between cloth and nature. "This isn't going to be a country thing", festival organizer Travis Walker commented about the event during a recent interview. "We live in an eclectic community," he continued, "Everyone here is into nature. But at the same time, a lot of people here love the city too, you know, the cosmopolitan flavor of getting out to go to the city. The energy at the fashion show is gonna make you feel like you're in an urban scene. With the Center (for the Arts), you can make it whatever you want it to be."

I wanted to create an event that the entire community can get behind. Everyone involved is a critical link in the entire festiva

l. Travis Walker
Artist Showcase & Terra:Textile Fashion Celebration
When: August 17th, 6:30 p.m.
Where: Jackson Center for the Arts
Terra:Textile is curated by Jackson WY based designer Abbie Miller and will explore the relationship between Cloth & Landscape. An accomplished designer, Miller will not only showcase her own creations during the runway show, but the work of national designers Ashley Ernest and Lizz Basinger as well, who she met during Portland Fashion Week in 2011. Orwell Ashelter will also have designs apart of the runway show.
The multi-dimensional event has new media aspects including a 20×20 slide presentation by Suzanne Morlock and Lyndsay McCandless, video presentation by Chris Dunston, and younger artists will be showcasing their work in the lobby.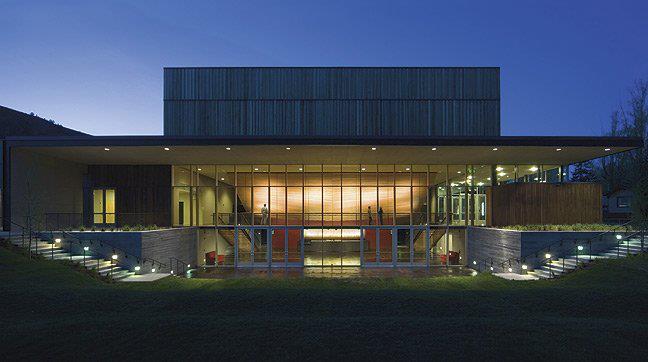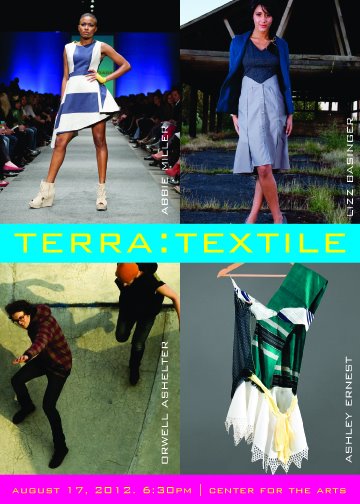 Concert featuring Andrew Bird and Sharon Van Etten with guest Kelly Hogan
The lawn of the Center for the Arts will host a talented lineup of nationally touring artists for an unforgettable evening of live music in the Town of Jackson. The concert, featuring Andrew Bird, will be unlike other concert experiences in that the show is one part art, one part music. Sharon Van Etten and Kelly Hogan are rising stars who put forth powerful performances Concert goers are welcome to bring cameras, low back chairs, blankets and unopened water.
Multi-instrumentalist and Lyricist Andrew Bird
The audience in Jackson will be blown away by the talent of Andrew Bird. The Chicago-based film score composer, multi-instrumentalist and lyricist is an incredibly skilled violin artist combining the sounds of jazz, country blues and gypsy music, synthesizing them into his unique brand of pop. Since starting his recording career in 1997, Bird has released 11 albums.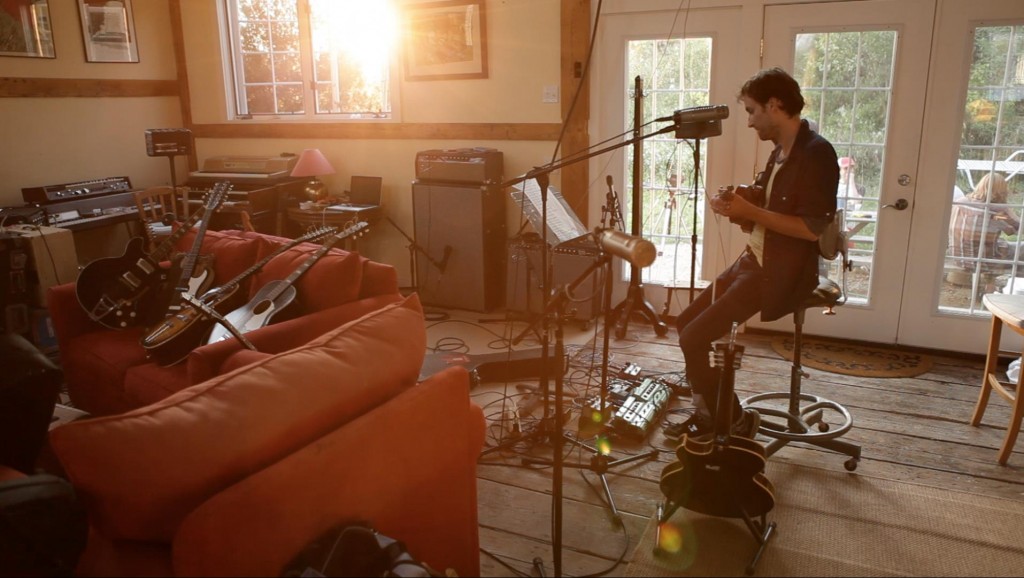 Andrew Bird has performed at Coachella Music Festival, New York's Carnegie Hall and Museum of Modern Art, as well as notable venues throughout the country. In late 2011 Bird signed to the record label Mom+Pop. His first release for the label was the soundtrack to the film Norman, which included his original score as well as songs by other artists.
Calder Festival Preview: Andrew Bird
Sharon Van Etten
Brooklyn based Sharon Van Etten offers a unique folksy sound and shimmering voice that sets her style apart from others. Her heartfelt lyrics and open guitar rhythms draw audiences in with her intimate presentation. This is great music to enjoy with friends and compliments the sound of Andrew Bird very well.
Special Guest Kelly Hogan
Kelly Hogan, an Atlanta native is a beloved figure throughout the contemporary music landscape, and a multi-faceted artist whose warm southern persona and powerful voice have left their mark on countless recordings and live performances. She was recently touted "a national treasure" by colleague, friend, and former Chicago neighbor, Andrew Bird, while acclaimed singer-songwriter M. Ward simply states, "Kelly Hogan rules."
Festival Volunteer Opportunities & Ticket Give-Away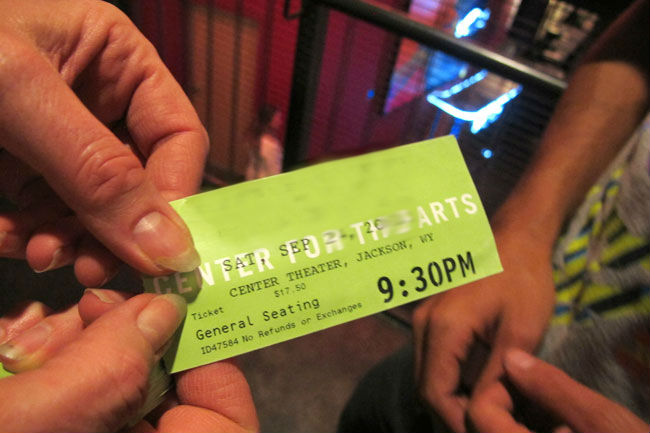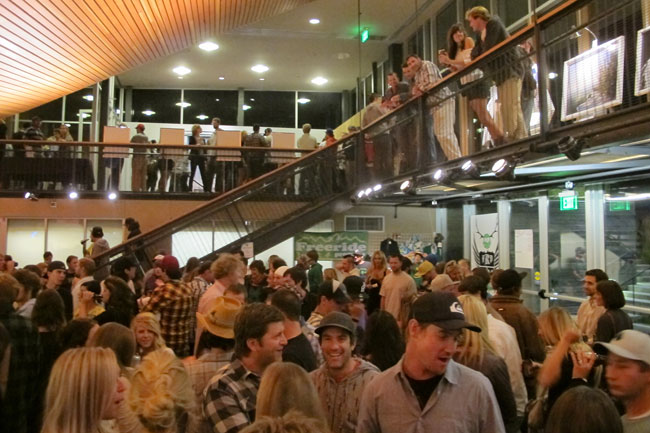 There are still opportunities to be apart of the Caldera Festival team and volunteer for a two hour shift at the show. Help is needed with ushers, merchandise, greeters, and more. If interested, contact Travis Walker of the Caldera Festival. Volunteers will receive a free ticket to the show and only be required to help out for a little bit.
Ticket Give Away
Caldera Festival was kind enough to provide us two tickets to give away for the Andrew Bird, Sharon Van Etten, and Kelly Hogan concert on Saturday night. Check out the information below and make a comment to one of the tickets. Good luck!