Weekend Events
June 28 - July 1
Summer time in the Tetons – is there anything better? (Well, maybe powder time in the Tetons, but we can wait on that.) Get ready for a weekend packed with activities ranging from athletic events at Grand Targhee and Jackson Hole Mountain Resort, to live music everywhere you look and on top of that, free access to one of the best art collections in the west. What more could you ask for! We'll see you out and about this weekend in the Tetons. – Kevin Wittig (@KevinSWittig on Twitter)
Thursday June 28th
Music on Main Kickoff with Andy Frasco and the UN
When: 6:00 p.m.
Where: City Park, Victor ID
Admission: Free
Andy Frasco, a twenty-three year old blues/jazz musician hailing from the San Fernando Valley in Southern California, is nothing short of an enigma. Influenced by Damien Rice, Sam Cooke, Professor Longhair, Van Morrison and Tom Waits, Frasco's style is as uninhibited as those artists who inspire him. Let's call it Party Blues.
Frasco has a growing following in the region, particularly in Teton Valley where he has played several shows to great fan fare. This will be an exciting show and fun start to the Music on Main Series.
Utilize The START Bus Service To Go To The Show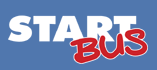 The START Bus Service will offer transportation to Music on Main from Jackson WY, Alta WY, and Driggs ID. Round trip from Jackson cost $8 with rides starting at 3:35 and 5:10. Return trip leaves Victor at 10:10. For a full schedule and more information, view the START Bus Music on Main Schedule
Lynsey Dyer Art Unveiling at Snake River Brew Pub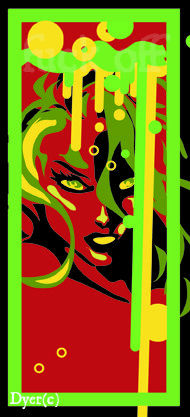 View the Latest Work From One of the Tetons Most Talented Athletes
The Snake River Brew Pub has a long history of showcasing artist in the region. For the next few weeks, the walls of Jackson's biggest brewery will be adorned with the work of professional skier Lynsey Dyer. Specializing in illustrations and photography, Dyer expresses a soulful and creative view of the world with captivating works that draw as much attention as her ability on the slopes. Join Lynsey for an unveiling at Snake River Brew Pub where you'll be able to enjoy, and purchases her one of kind art work.
When: 5:00-8:00 p.m.
Where: Snake River Brew Pub
Admission: Free
Friday June 29th
Summer Celebration with Michal Menert & Mikey Thunder of Pretty Lights Music
When: Friday 6/29, 10:00 p.m.
Where: Pink Garter Theater
Admission: $20
Lineup
Michal Menert of Pretty Lights Music
Mikey Thunder of Pretty Lights Music
Cut La Whut of Homebreakin Records
Craft of Biomecca
Oso Negro
Celebrate summertime in the Tetons with a banging soulful electro hiphop dance party from the heart. Featuring state of the art lights, lazers, and massive l.e.d wall. The powerhouse lineup features the sounds of Pretty Lights Music label with Michal Menert and Mikey Thunder. Menert is the co producer of Pretty Light's debut album "Taking up your precious time" and inventor of the sub genre Hairtronica.
Party rock DJ aficionado Mikey Thunder returns to Jackson for the fist time this summer to showcase his skills on the turn tables infront of the many fans he captured during his tenure in the Tetons. Joining Thunder will be live hip hop artist Craft of Biomecca and Oso Negro, who are currently on the Bluebird Sky Tour.
Cut La Whut injects his party vibe onto the evening and helps present an incredible visual display that will accompany the music. If you haven't been, the Pink Garter Theatre is an incredible venue in downtown Jackson that is raising the bar for live music in the Teton Region. This celebration should not be missed by any fan of electronic music.
More Friday Night Happenings
Saturday June 30, 2012
Grand Targhee Hillclimb
When: Saturday 6/30, 10:00 a.m.
Where: Grand Targhee Resort, Alta WY
Cost: $20 prior to 6/29, $25 day of the event
Details
The 2012 Targhee Hill Climb – Wrun For Wray, is part of the first annual Run To The Summit Series, which includes the Snow King Hill Climb and the Rendezvous Mountain Hill Climb at the Jackson Hole Mountain Resort. Competitors who complete all three Hill Climb events, for a total of 12 miles and over 7,500 feet of climbing will receive a Custon Commemorative Smartwool Garment and will be eligible for a raffle with special prizes.
Jackson Hole Bike Park Free For All
When: 1:00 – 6:00 p.m.
Where: Teton Village
Cost: Free
On Saturday, June 30, JHMR will be throwing a bike party from 1-6pm with free lift access to the Jackson Hole Bike Park, music, food, drink and great raffle prizes and giveaways. Try the new downhill trails for the first time, or get reacquainted. Free demo bikes will be available from JH Sports. Intense Cycles and Scott Bikes reps will be on hand to talk gear and get you on the right bike. We'll also be offering a free Bike Clinics for kids.
Paper Bird Returns to Jackson
About Paper Bird
Returning to Jackson, Paper Bird is an eclectic mix of homegrown bluegrass/folk sound that captures the audience attention with their musicianship and originality. From the small stage of Hootenanny to the shining lights of Pink Garter Theatre, Paper Bird has ability to draw in listeners with their unique mountain sound. Paper Bird's backbone is their songwriting and a general allergy to all limitations and trends. With seven members and no leader, possibilities are ever unfolding, with fluctuations in style and mood akin to weather patterns.
Sunday July 1st, 2012
First Sunday at the National Museum of Wildlife Art
When: 10:00pm – 4:00pm
Where: National Musuem of Wildlife Art
On the first Sunday of each month, the National Musuem of Wildlife Art opens its doors and welcomes area residents to tour their collection for free. The monthly event is a great opportunity to view new exhibits, including Bob Kuhn's Drawing on Instinct, Running Wild – a video installation by Sam Easterson, and the new sculpture trail which adorns the hills above the National Elk Refuge.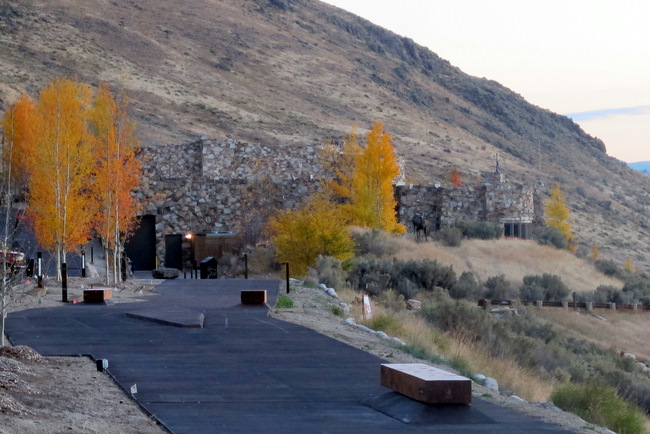 Enjoy the weekend in the Greater Teton Region and we'll see you out and about – The Mountain Pulse