Jackson Hole Art Events Spotlight
Mix'd Media at National Museum of Wildlife Art
When: Thursday 6/14 7:00 p.m. – 9:00 p.m.
Where: National Museum of Wildlife Art
Admission: Free
New for the 2012 summer season, Mix'd Media moves outside to celebrate the first major art installations on the new Sculpture Trail. The Sculpture Trail is a new three quarter-mile outdoor art venue for the Museum, designed by award-winning landscape architect, Walter Hood.
The celebration will feature a ribbon cutting for Aspen Gateway and Sky Play with Jackson Hole Public Art and artist Don Rambadt at the new pathways underpass. Following the ribbon cutting, the Presidential Eagle sculpture unveiling will take place with artist Sandy Scott. The event also serves as a kick off to the Jackson Hole Fire Festival. At 9pm, join a bike parade to the Center for the Arts that will transport the Fire Festival's "mikoshi" to its location for the duration of the festival.
Mix'd Media also features talented band Screen Door Porch, hot off their CD Release Party at Pink Garter Theater. The family friendly event will have kite-making for kids and other hands on activities. Need a little incentive to ride your bike: the first 50 pathway users receive a free hamburger from the BBQ (also available for purchase). Join the Museum of Wildlife Art and Jackson Hole Fire Festival for a night a good food, good music and great art.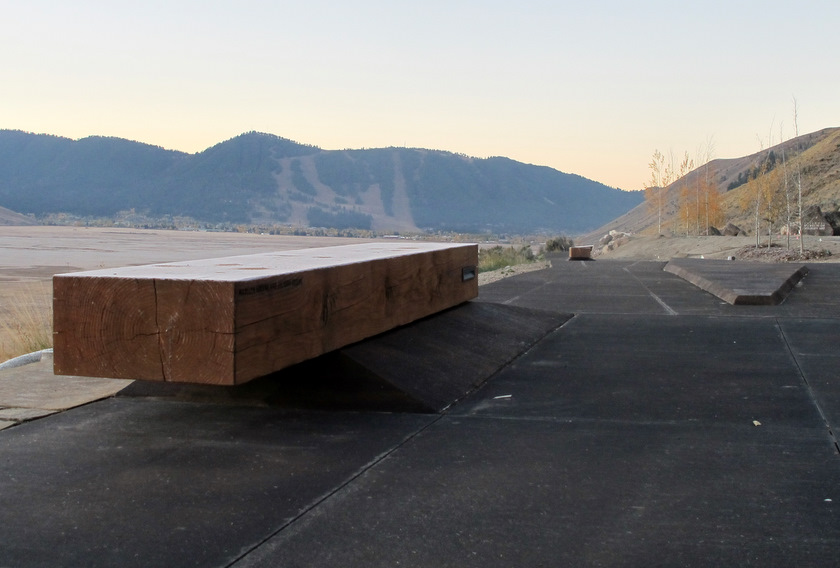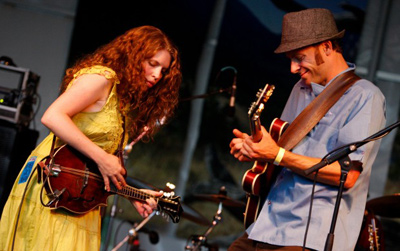 Jackson Hole Public Art Unveiling
Video Description
Artist Don Rambadt is joined by Carrie Geraci of Jackson Hole Public Art Initiative to install the first phase of his artwork to go into the underpass area from the Bike path to the Museum. Jackson Town and County Pathways Coordinator Brian Schilling helps install the piece along with Friends of Pathways, Mike Welch. Rambadt found and answered the JH Public Art Initiative's call for work through the National Sculptors' Guild, owned by John and Alyson Kinkade in Loveland, Colorado.
Insight from Carrie Geraci – Jackson Hole Public Art Director
TMP: How does it feel to see the project finally coming together?
Carrie: Really good! Artist Don Rambadt last came in August of 2011 and returned on Sunday night. We had everything measured and ready to install. By 6:30 on Tuesday night, it was complete. The installation went incredibly smoothly and the pieces are gorgeous and exactly like what the artist rendered in the initial design.
TMP: In your opinion, what role does public art play in our community?
Carrie: It plays an incredibly important role – especially for people who need those gateway experiences into the arts. Art in public spaces is accessible and free to anyone and everyone. One of the main reasons that i think its important to the community to provide access to everyone and is highly visible visitors. This helps raise awareness that our community as a art destination and expresses our community values.
This Weekend: Plein Air Festival at National Museum of Wildlife Art
When: Saturday 6/16 10 a.m. – 2 p.m.
Where: National Museum of Wildlife Art
Over 30 artists will create live with just four hours to complete their masterpiece. Browse and bid on fresh artworks! Artwork will be sold by "silent bid".
The festival will also include a pulled pork cook-off featuring recipes from local restaurants. Taste and vote for the People's Choice Award. Cook-off tickets (includes voting) are $10 for 10 tastes, or $25 for unlimited tastes. The Rising Sage Café will also offer good eats for sale.
Kids Activities will include face painting, a fun game of pictionary, free CARL backpacks to the first 50 kids, and a book signing with Lynn Friess from 11am to noon.