14th Annual Summit on the Snake
Saturday 6/2
14th Annual Summit On The Snake
Margaret Creel of the Snake River Fund, a voluntary, donation-based organization that supplies funding to support operations on the Snake River, recently contacted The Mountain Pulse about the 14th annual Summit on the Snake. Having spent more time on the river this past year, we were excited to learn about the efforts of Snake River Fund to educate users about the watershed. On Saturday, they host the Summit on the Snake and invite river enthusiasts and guides to join them for a unique day of educational events.
What: Summit on the Snake
Where: Teton Science School
When: Saturday 6/2, 8am – 4pm
Admission: $30, includes lunch
From Snake River Fund: Summit on the Snake is a full day watershed education conference for river guides, fishing guides, outfitters, and the general river enthusiast. The event starts at 8 am and ends at 4pm. This year we have a variety of excellent speakers addressing topics that range from suppression of Lake Trout in Yellowstone Lake, to Sacajewa and the Lewis and Clark Expedition, to North American Beaver natural history to Maximizing Adventure by Minimizing Risk.
A special guest this year is Alaska attorney Tracey Knutson (www.traceyknutson.com) whose primary practice involves working with recreation and adventure sport commercial operators, public land administrators and recreational oriented educational groups.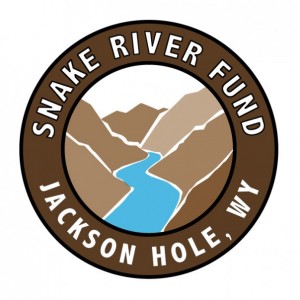 Guest Speakers and Education Topics
The Summit on the Snake is packed with information sessions that cover a variety of topics. Participants can choose the topics of their interest for the morning sessions that include sessions from naturalists, conservationist and historians. For a complete list of scheduled events, check out the post by Snake River Fund. In summary, some of the topics to be discussed will include: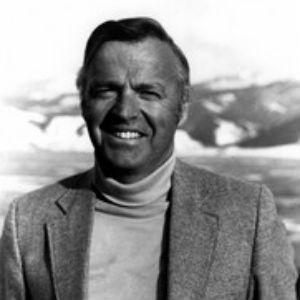 The Truth about Sacajawea
Author Ken Thomasma will discuss the 15-year-old Shoshone mother's contributions to the Lewis and Clark Expedition.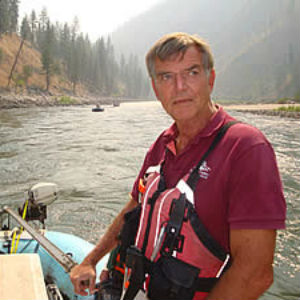 River Guide Wayne Johnson
Longtime guide and outfitter on the Snake and Salmon rivers, will talk about early attempts to navigate the Snake.
The Inaugural Guides 'n' Gapers Party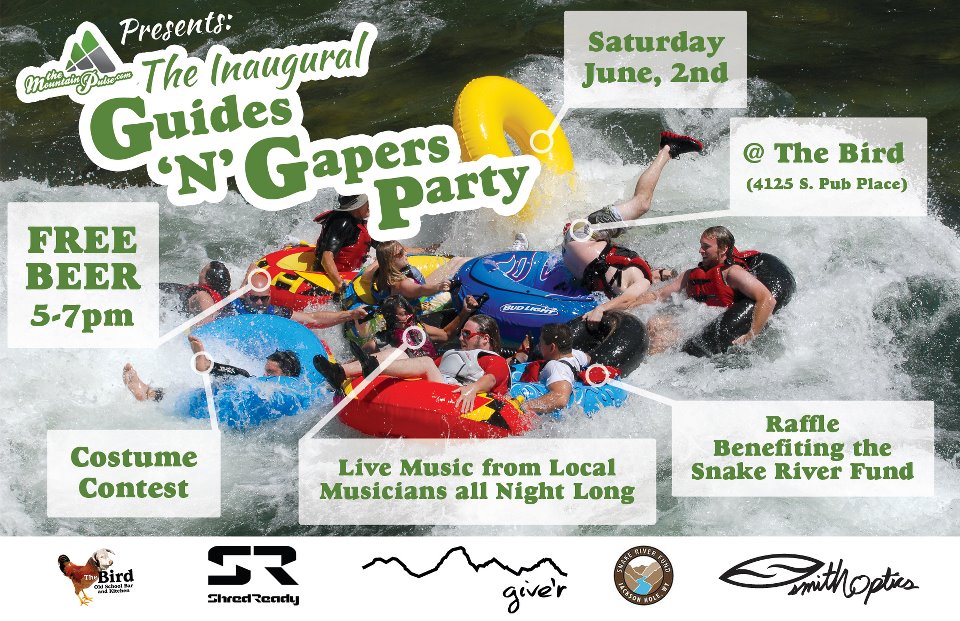 Where: The Bird
When: Saturday 6/2, 5pm – 9pm
The Bird, Mad River Boat Trips and Jackson Hole Whitewater will be providing free shuttles to and from the event.
The Inaugural "Guides 'n' Gapers Party" is a celebration of the river lifestyle in Jackson Hole. The purpose of the event is to the celebrate the beginning of another great river season in Jackson Hole and to raise money for the protection of our access to the Snake and the ecosystem and livelihood it sustains.
The Bird will host this event immediately after the Snake River Fund's Summit on The Snake. From 5pm – 7pm there will be PBR on the deck, as well as a fine selection of craft beers available for purchase at the bar.