Hundred Days: Gathering to Celebrate Trails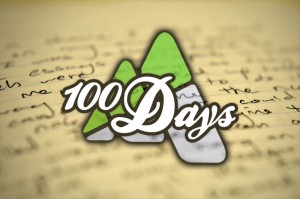 05/16/12 – Gathering to Celebrate Trails
Words and Photography By: Kevin Wittig
Snow King Resort hosted Friends of the Pathways, Bridger Teton National Forest, and a variety of community organizations, including The Mountain Pulse, at the annual Party for the Trails. The informative evening celebrated the incredible trail network in Jackson Hole and Teton Valley while also raising awareness of current projects and the organizations working hard to improve access and knowledge of trails in the Greater Teton Region.
A number of speakers, including Tim Ferris of the forest service trail crew and Scott Fitzgerald of Fitzgeralds Bicycles, remarked on the importance of outdoor access to the health and sustainability of our communities. Organizations such as the Teton Trail Runners, Teton Valley Trails and Pathways, Teton County Search & Rescue – to name a few – provided details for responsible trail use and summer programs to take advantage of our incredible trail network. Props to Caldera Pizza and Snake River Brewing for providing refreshments and to all the bicycle shops that featured their latest gear as well as offering useful freebies!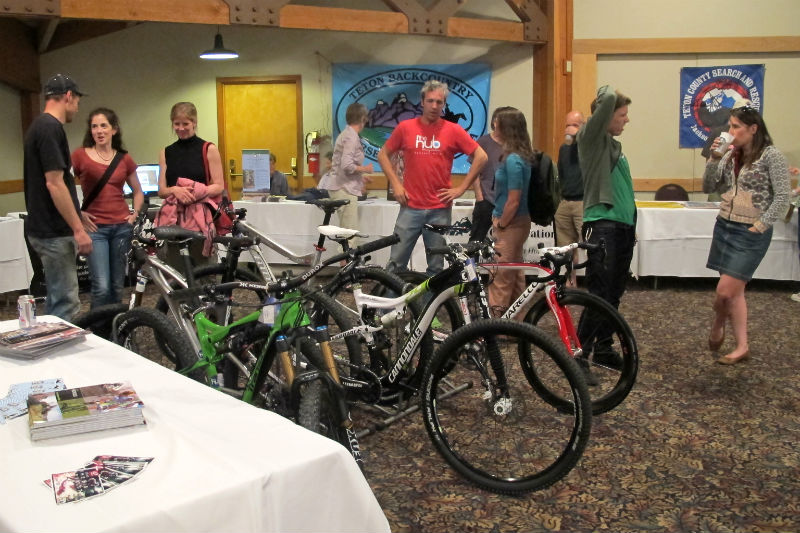 The Hub Bicycle Shop featured its newest rides and promoted their 1st Annual Bike Swap happening this weekend.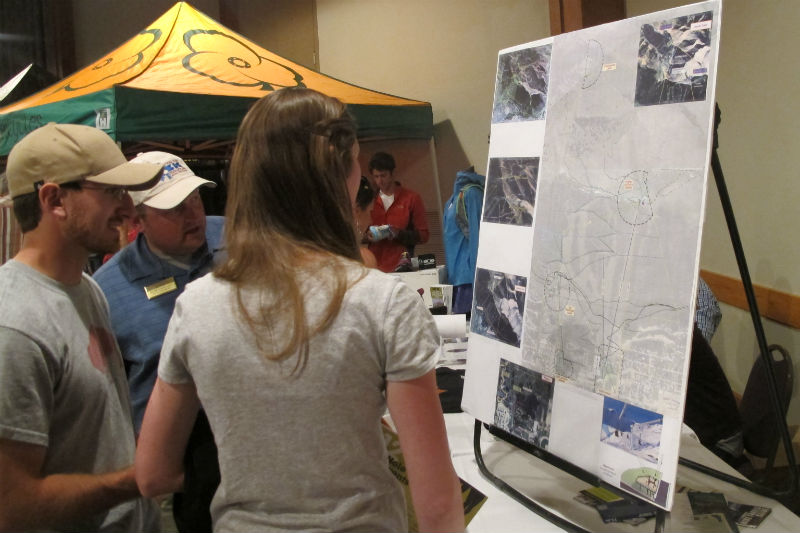 Snow King raised awareness for development projects on the horizon that will increase summer activities at the resort.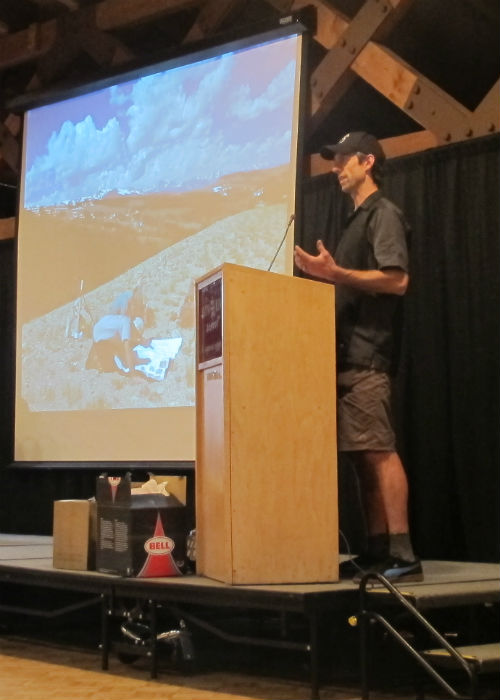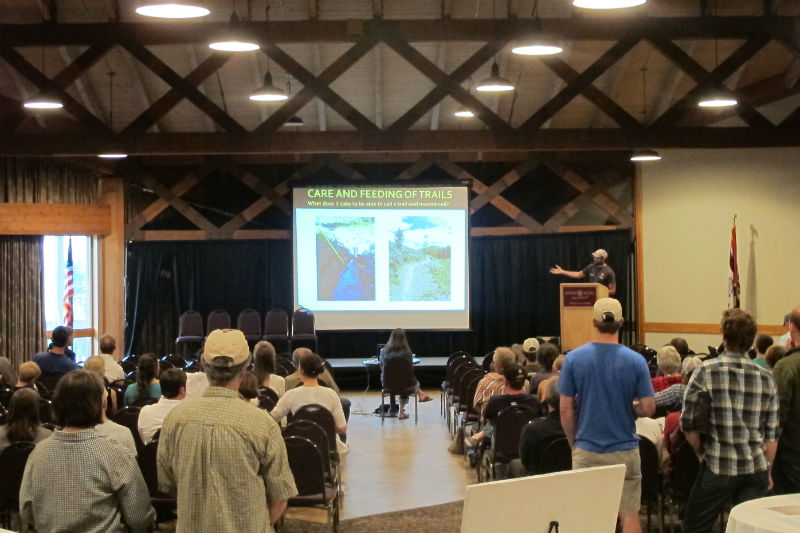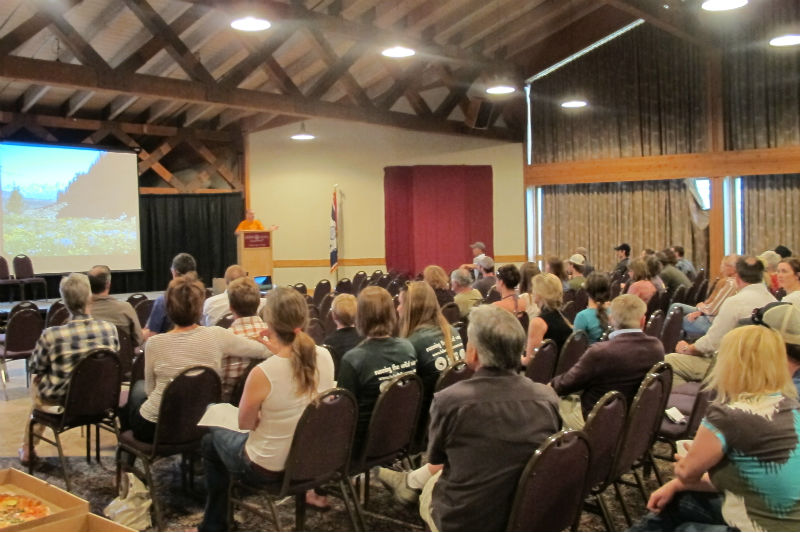 Scott Fitzgerald, Tim Ferris, and other presented informative details regarding the purpose of trails & their value to our economy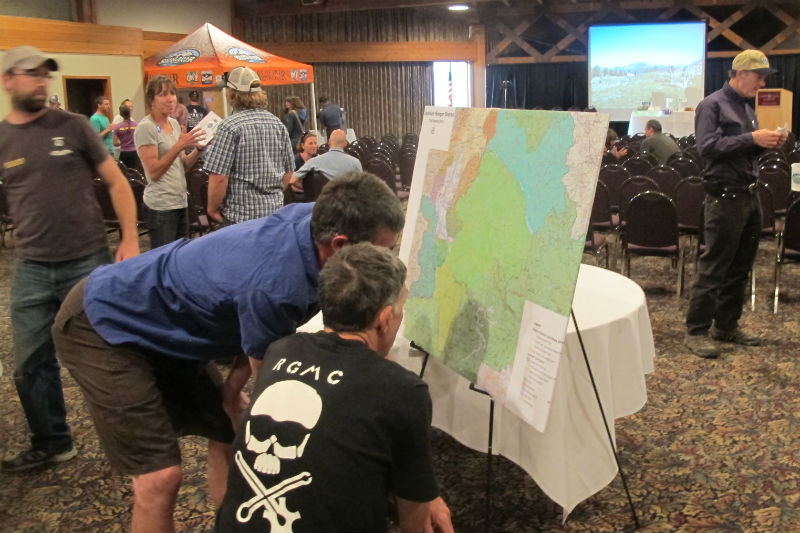 Interested trail enthusiast checked our projects and maps from the Bridger Teton Forest Service
Special thanks to all the sponsors and Friends of the Pathways for organizing the Party for the Trails!