The Big Short on Snow
Written by Kevin Wittig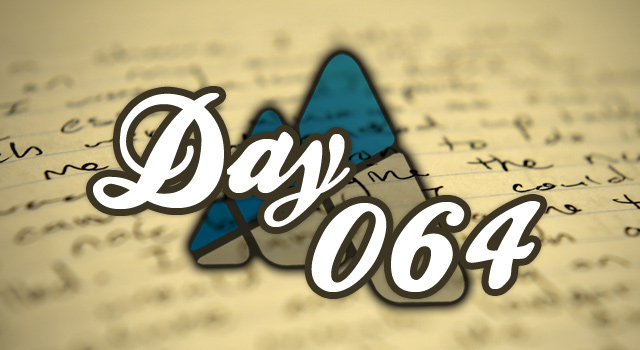 The Big Short On Snow
It's safe to say the winter of 2012 has been the worst year on record for ski areas. Above average temperatures, combined with abysmal snow accumulations, negatively impacted mountain communities worldwide. As marketing gurus attempted mercilessly to convince and convert winter enthusiasts, Wall Street executives relished in the profits piling up from bets against snow. "How?" you might ask. By trading a new type of weather investment called snowfall futures.
Preceding the winter season, the Chicago Mercantile Exchange announced an expansion to its CME Snowfall Index. Referred to as snowfall futures, the contracts are similar to an insurance policy, paying out a set amount of money for every inch over or under a predetermined value. Originally intended as a method for businesses to hedge against unpredictable weather events, the market evolved, and become attractive to investors willing to accept risk in pursuit of high returns.
The La Nina Effect
The La Nina weather cycle normally produces above average snowfall in the western Rockies. Upon its detection by NOAA in the fall of 2011, resort marketers seized the opportunity. Ski areas went into overdrive generating hype around the weather phenomenon to increase bookings. Simultaneously, businesses burned by heavy snowfall months earlier took measures to avoid a repeat scenario.
During the month of November, companies that previously hadn't invested in the CME Snowfall Index stepped in to purchase options. The market volume for snowfall futures exploded. As interest in the long end (buy-side) of the trade surged, fund managers sensed an over reaction, and subsequently stepped in to take the short side of the future contract, effectively betting against snow.
In retrospect, it's easy to understand how various industries are vulnerable to the effects of snow. Property management firms, snow removal companies, salt suppliers and even department stores, correlate profits to winter precipitation. This means they assume risk, or exposure to weather. While snowfall futures offer businesses an instrument to manage their risk, from an investor perspective, the opportunity presents itself to capitalize upon fear.
During the turmoil of holiday marketing, the ski industry didn't take notice of increased activity in the CME Snowfall Index. Wall Street, on the other hand, sensed an overreaction, and bet that the effects of La Nina were a bust. They were right. While skiers and riders performed ceremonial snow dances to conjure white gold from hibernation, investors profiting from the lack of snow laughed their way to the bank. Now, in the wake of the worst winter season on record, the only question that remains is when ski resorts will join the party and bet against snow.
2012 Winter Snowfall Totals vs. Annual Averages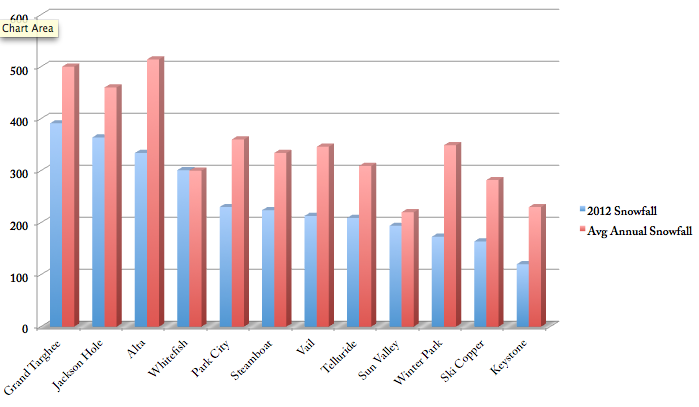 Inspired from an article written in Time Magazine by Stephen Gandel. Twitter: @stephengandel