Hundred Days 033
First Sunday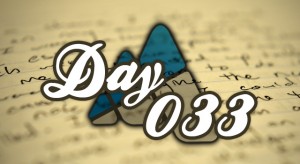 Day 033: 02/05/12
First Sunday with Wildlife Art
Words and Photos By: Kevin Wittig
The first Sunday of each month offers Jackson Hole locals the opportunity to visit the National Museum of Wildlife Art, free of charge. February's First Sunday was the perfect prelude to the Super Bowl, as it provided a dynamic mix of culture on a day normally reserved for advertising agencies and sports reporters.
Arriving at the museum, I was reminded of its beauty as I parked in a lot overlooking the National Elk Refuge. Hundreds, if not thousands of Wapati were scattered along the banks of Flat Creek. The backdrop was a perfect setting to reinforce the message of environmental conservation, a subject often alluded to by the artists represented in the collection.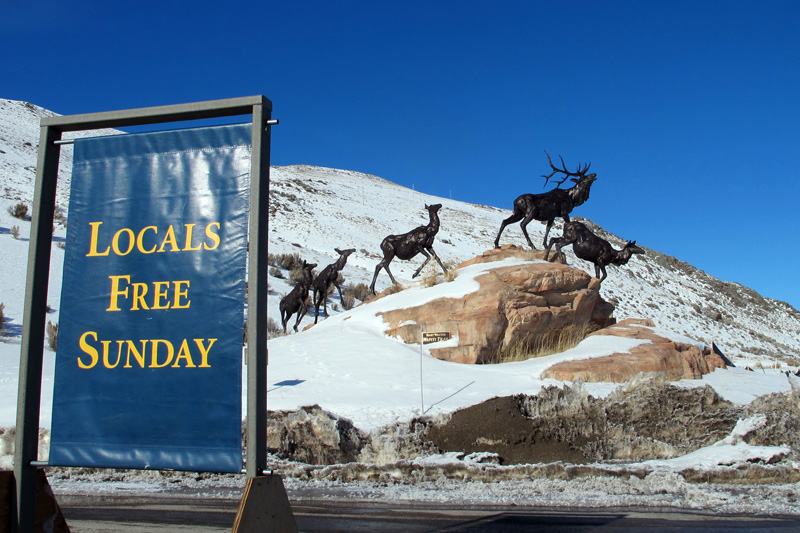 After receiving the free audio tour (which is extremely helpful!), I wandered the exhibits, featuring local, regional and nationally renowned artists. Each collection is meticulously maintained, offering an enjoyable gallery experience that is educational, entertaining and fun. It was a hoot to listen to the children describe what they saw in each of the paintings. I was reminded by the little ones that art is a discovery of imagination, and there are no wrong answers when we use creativity to express ourselves.
Volunteers and staff are extremely friendly and go out of their way to make sure all who attend enjoy the day. For a truly community experience, I highly recommend checking out the next First Sunday in March. Access to such an impressive collection is rare and adds to the diversity of adventures one can find nearly everyday in Jackson Hole.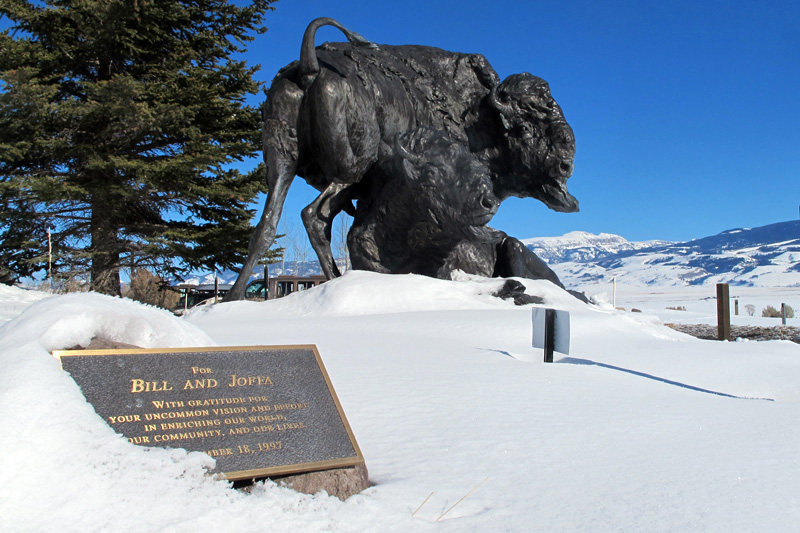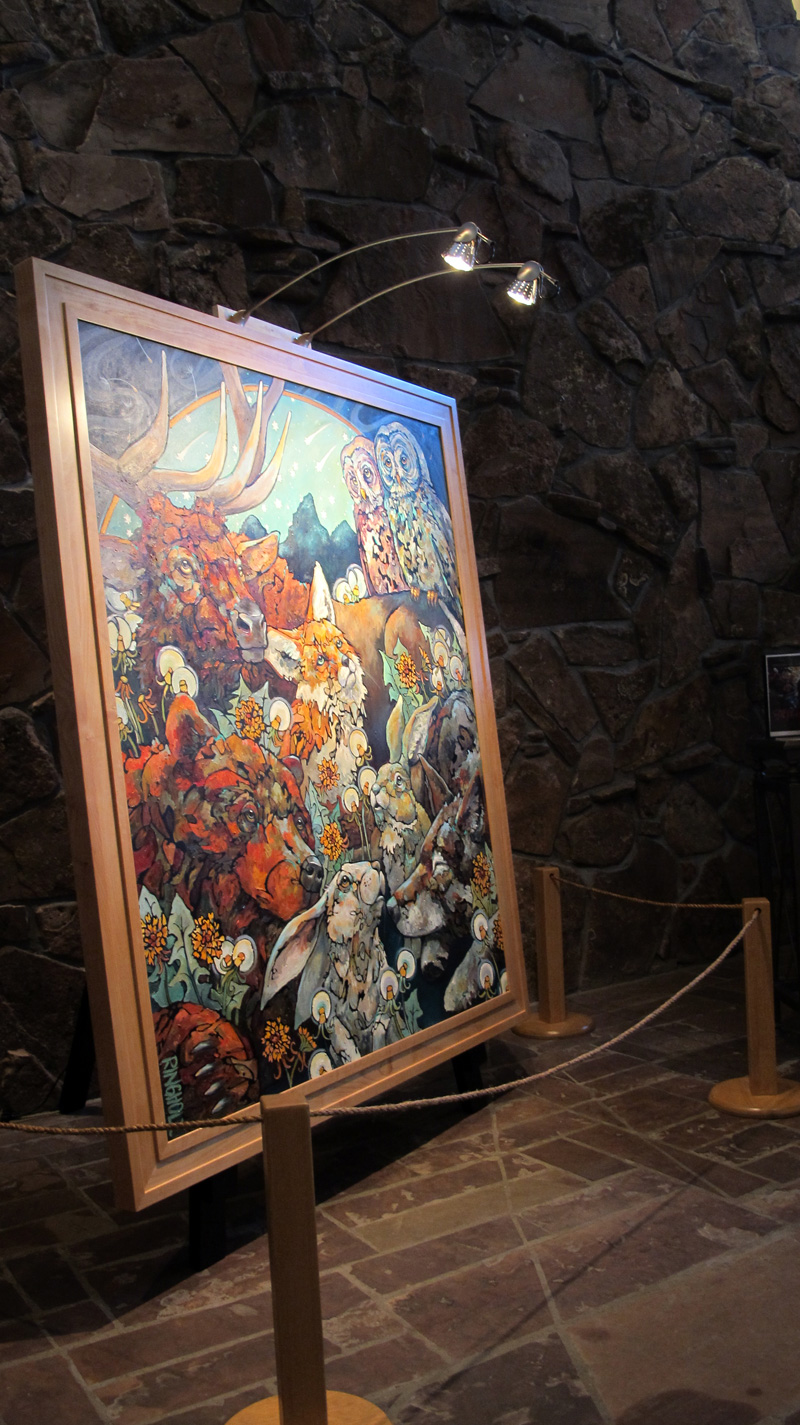 "Dreamers Don't Sleep" by Amy Ringholz is the feature painting for the 2012 Fall Arts Festival in Jackson Wyoming. The piece will show in the museum until the end of May.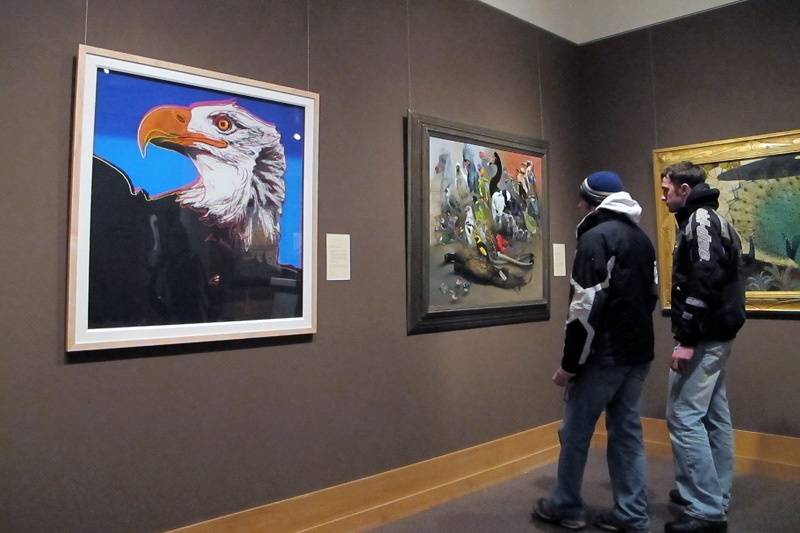 Two friends admire the work of Andy Warhol.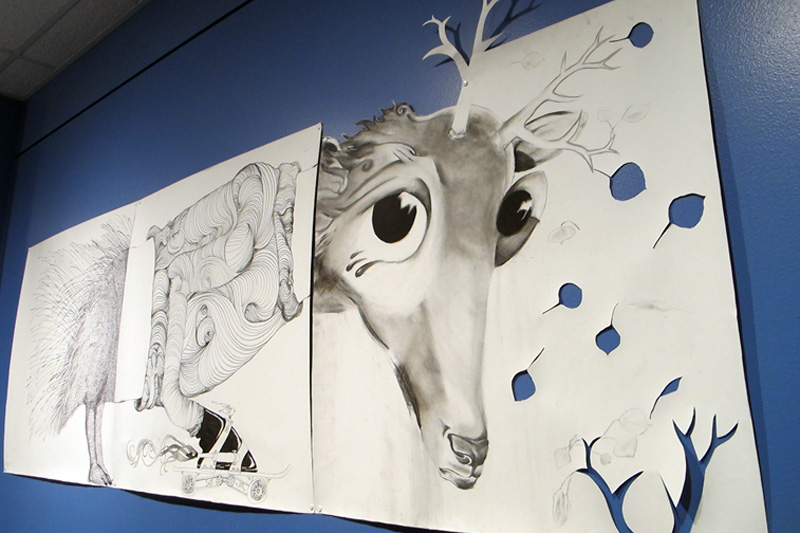 The Wapati Room features unique collaborative works created by artists working together.
For more information about the National Wildlife Art Museum: