Hundred Days 022
US Ski Mountaineering National Championships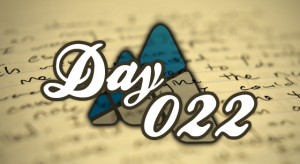 Day 022: 01/09/11 – US Ski Mountaineering National Championships
Words and Photography By: Jake Johnston
The 2012 U.S. Ski Mountaineering Championship was held right in our own backyard at Jackson Hole Mountain Resort. Most of us spend our winter days charging down the mountain, chasing after friends and face shots. We're all here for the same reason, 4,139 vertical feet of arguably the best downhill skiing in the country. But uphill? Few of us get the chance to experience this mountain from the reverse prospective, skinning up the hill at the end of the season, after the lifts close with some friends at a leisurely pace, maybe even packing a few PBRs to enjoy at the top as your reward. The athletes that came to compete in this unbelievably challenging race are of a different mindset…they have to be.
They grind their way up to the top of Rendezvous Bowl, traversing the mountain only to rip off their skins and begin their descent back to the base. Seeing these athletes reach the summit, the look in their eyes says it all: They love it! It's what they train for all year. The race consists of five ascents and five descents, including skinning, bootpacking, traversing and downhill skiing. The U.S. Ski Mountaineering Championship is a true test of endurance, dedication and simply the will to finish.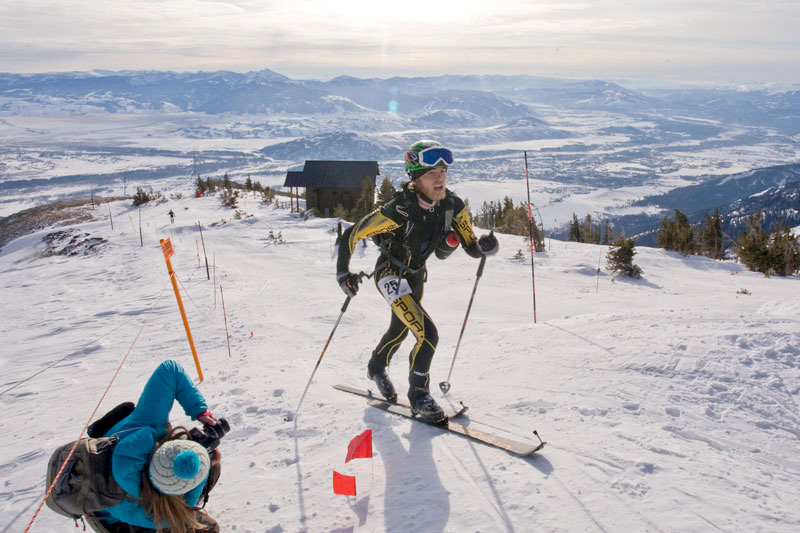 First place finisher Luke Nelson of Pocatello, ID, summits Rendezvous Bowl and would finish with an incredible time of 2:38:58
Results
Mens Race

1st – #25 Luke Nelson – 2:38:58
2nd – #42 Scott Simmons – 2:40:59
3rd – #46 Jason Dorais – 2:43:42
Womens Race

1st – #27 Sari Anderson – 3:04:13
2nd – #74 Stevie Kremer – 3:12:20
3rd – #78 Gemma Arro Ribot – 3:16:03
Check out the Full Results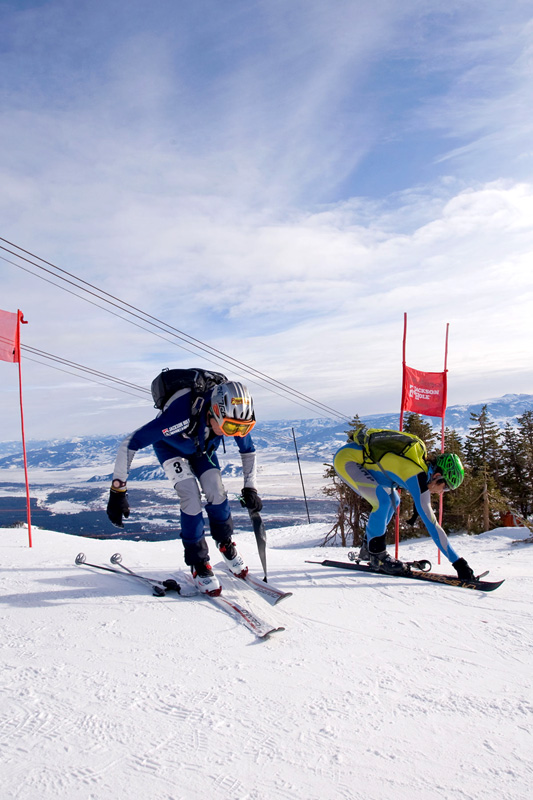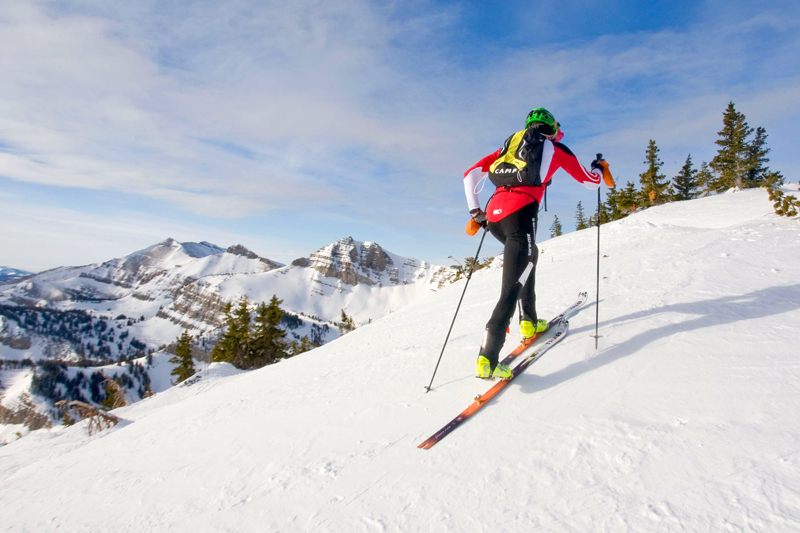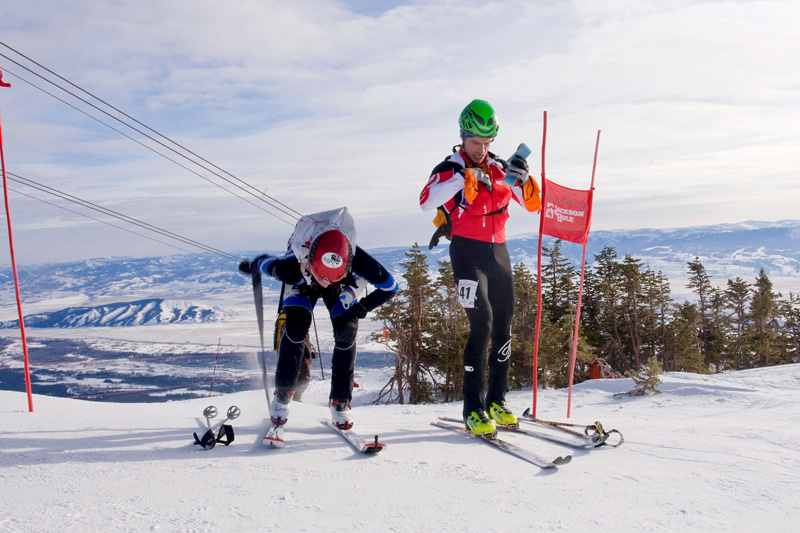 After a successful summit, skiers quickly prepare for their descent.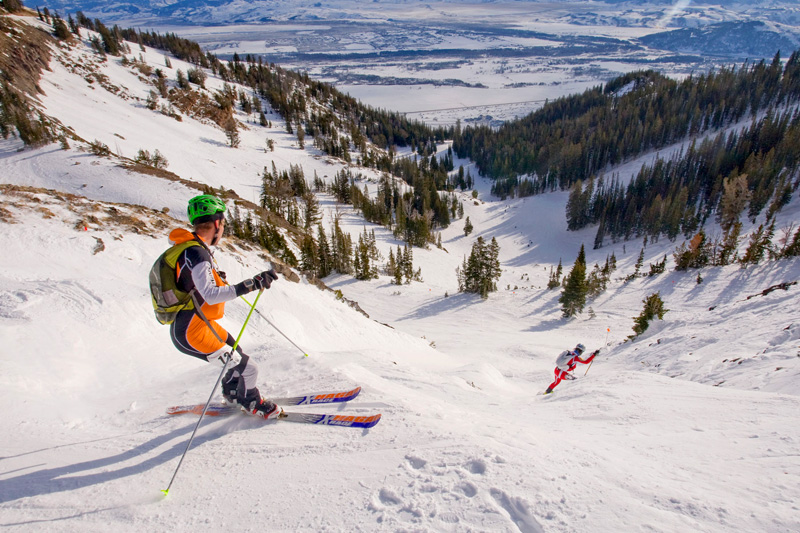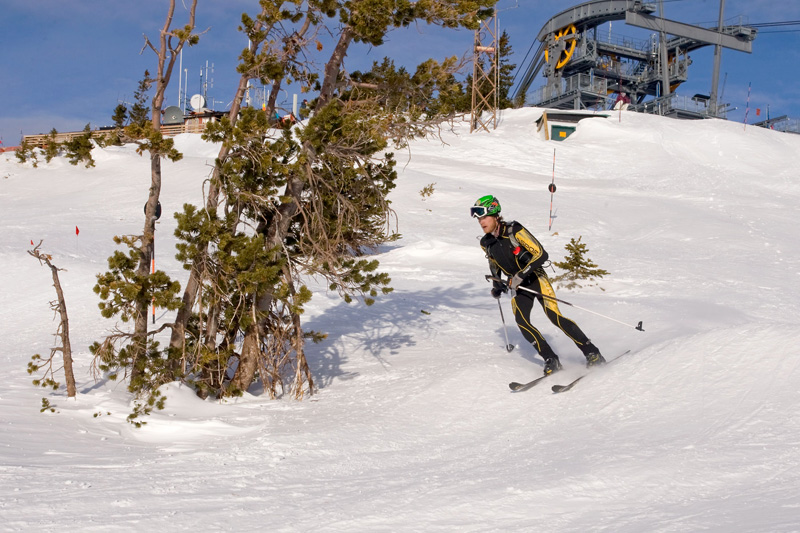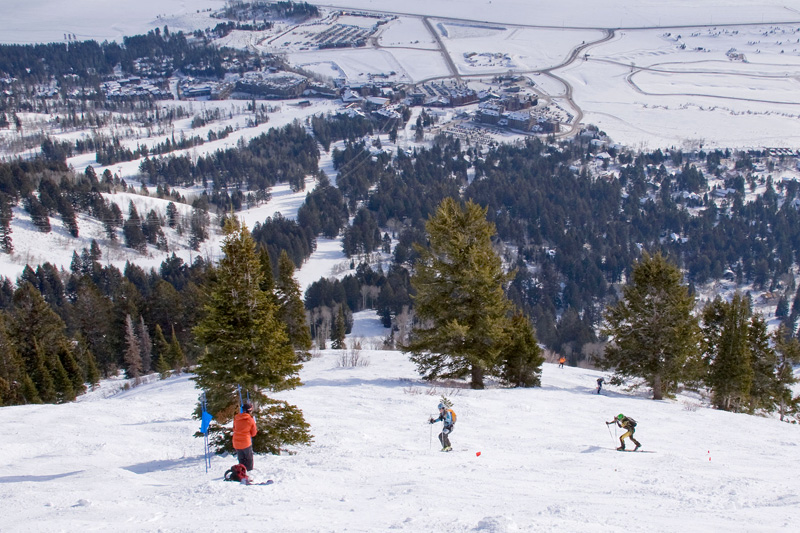 After navigating the Bowl, it's straight down Central Chute and on to Rendezvous Trail below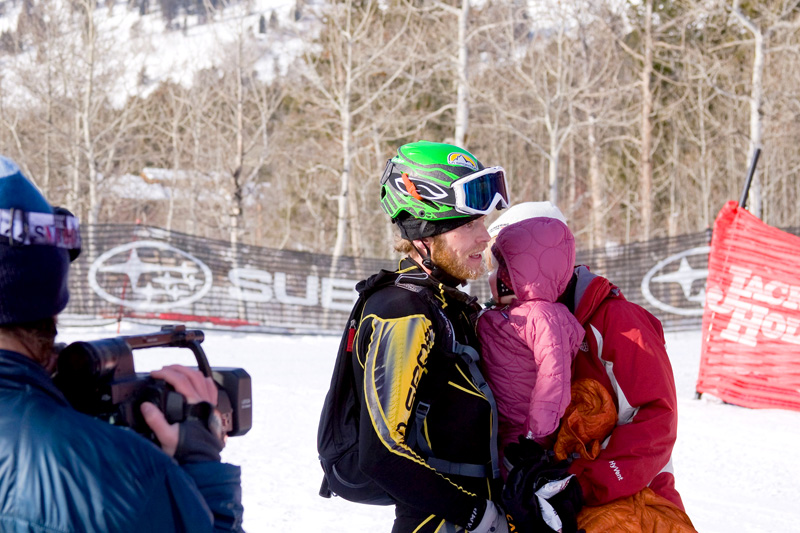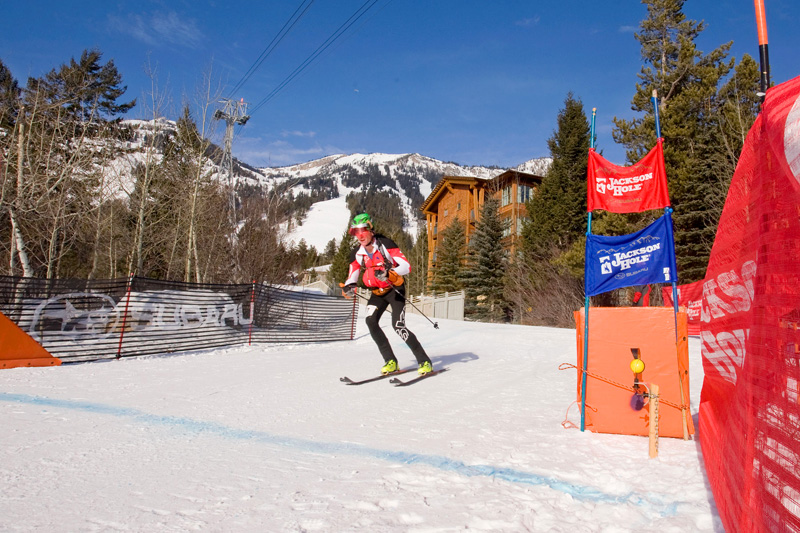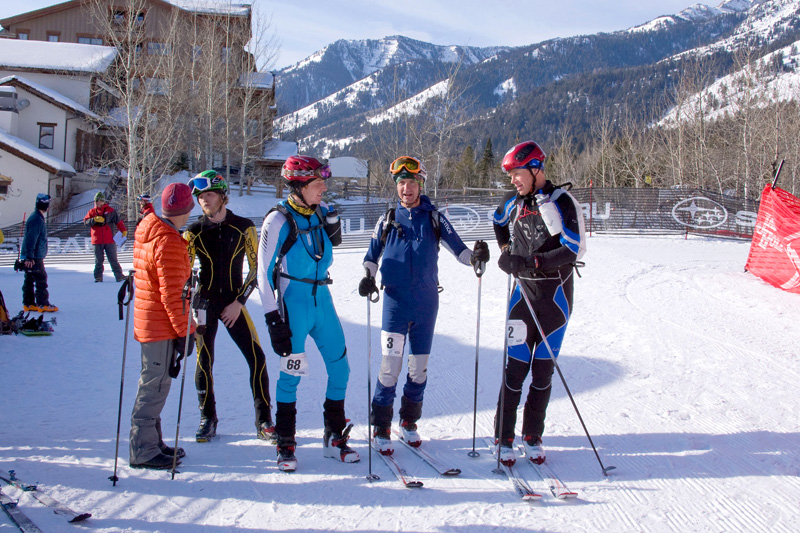 Family, friends & competitors congratulate each other on a job well done