Hundred Days 007
12/15/11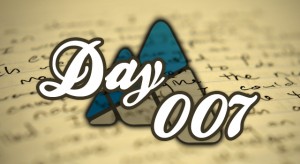 Day 007: 12/15/11 – Grand Targhee Express
Written By: Jedd Johnston
Photography By: Tricia Coyne
An event I look forward to each year is the annual trip to Grand Targhee Resort. Waking up at 7am with eager anticipation, I met the AllTrans bus for the ride over the hill. With the transportation taken care of, I was able to enjoy the sights of Teton Pass and relax with friends before a day at Targhee. Still recovering from a recent injury, I knew that skiing wasn't an option, but was excited to take advantage of a day at Targhee Village.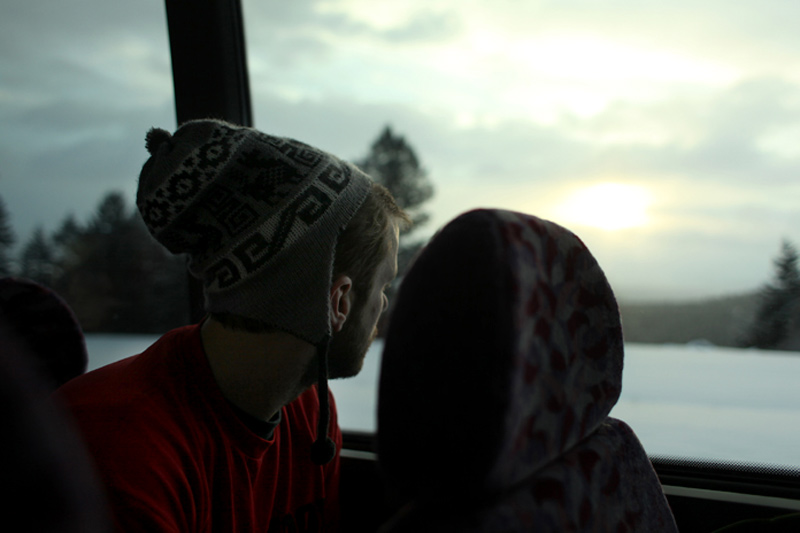 Upon arrival, a friendly resort employee greeted our bus. "It's been snowing pretty hard up there since this morning" he said.
Watching my friends click in at the base of Dream Catcher, not being able to partake in the madness sure to ensue, I decided it was time to explore the rest of the village.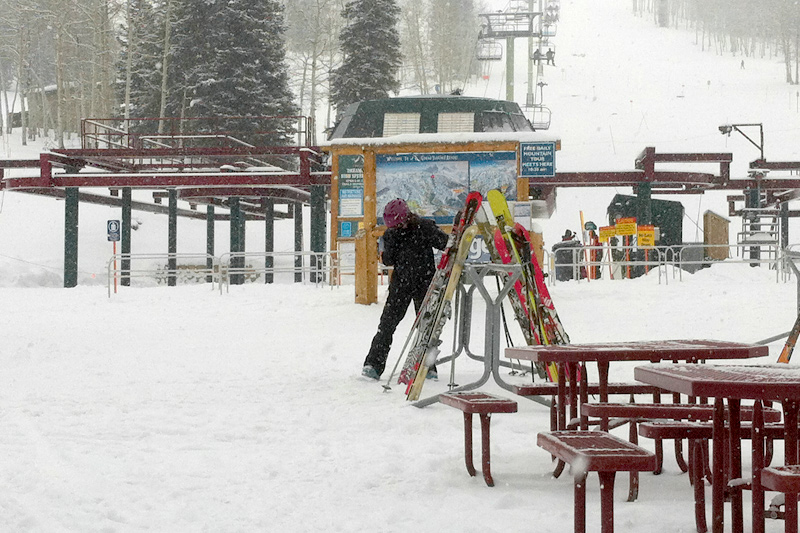 I first took a seat in the courtyard, and enjoyed what seemed to be the perfect combination of mountain weather. Light snow, warming temperatures and no wind felt like the beach compared to frigid temperatures of late. As I took in the mountain view, I knew my friends were finding some soft snow at last! After a few hours lapping Dreamcatcher they decided it was time for a break. With food and libations on our mind, we headed to the The Trap Bar for lunch. Located slope side near the base, The Trap Bar serves generous portions of skier friendly food, including the "Waffle-Fry Nachos" which were a huge hit. Throw in a couple of local beers on tap from Grand Teton Brewing Company and it was the perfect setting for an awesome afternoon with smiles and good laughs all around.
Returning to the bus, there was a buzz of satisfaction amongst the group. Grand Targhee rolled out all the stops and really impressed with their updates for 2012. Crossing back over Teton Pass, I couldn't believe how easy AllTrans makes the Targhee Express. Literally, all you have to do is show up!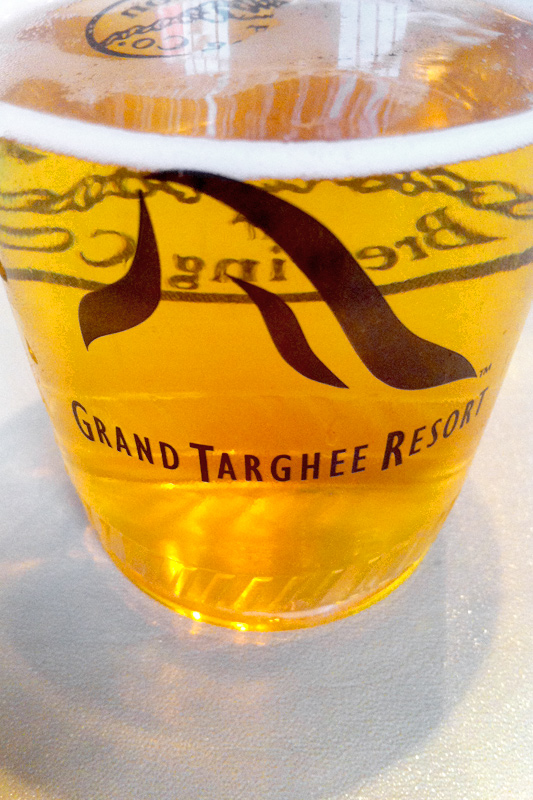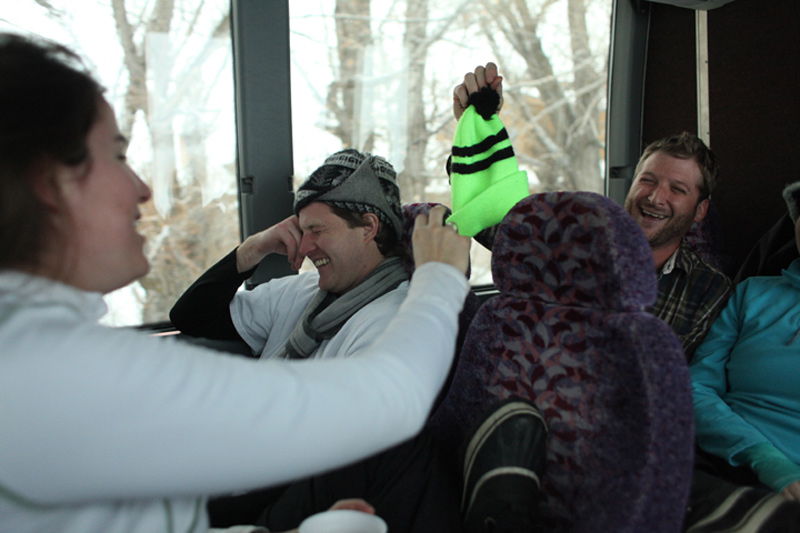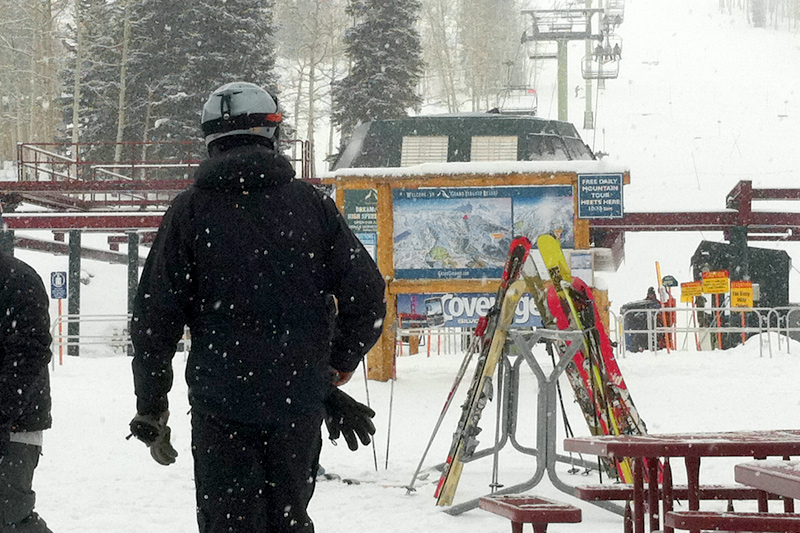 The group heads to Grand Targhee Resort for fresh snow and good times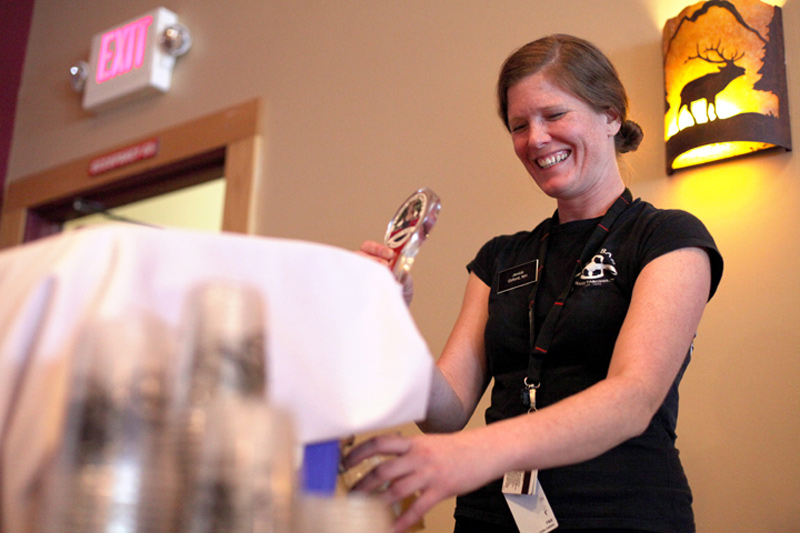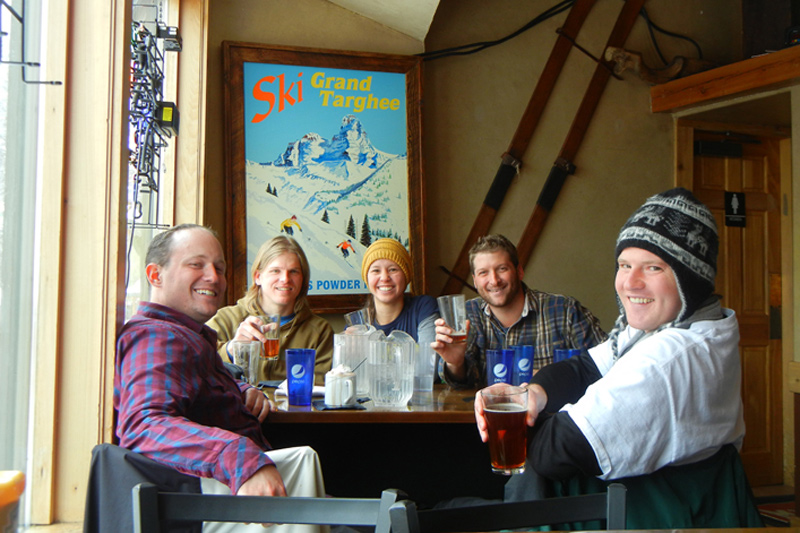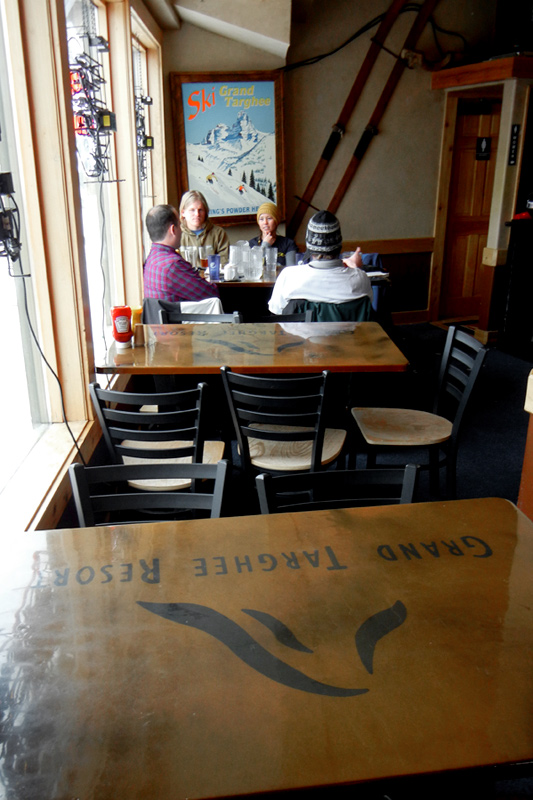 Friendly service at The Trap Bar offers the perfect slope side setting to share stories from the day