Teton Fly Fishing Report – 10/31/11
The Snake River – Jackson, Wyoming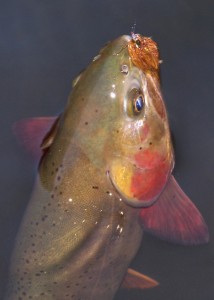 Wow, has the fly fishing on the Snake River been hot! Cold nights and warm afternoons has our Cutthroat on the feed since they feel the inevitable onset of winter conditions coming. Let the day warm up and then head out around 11am
Great hatches of Midges, BWO's, Mahogany Duns, Blue Duns, and October Caddis have brought large trout to the surface after 12pm daily. Throw streamers or nymph rigs prior to the hatch and in the evening to make a full day of it. Look for slow water in the riffles or at the ends of runs to find rising Cutthroat. Streamer/nymph fishing is productive for faster water.
The South Fork in Idaho has been great as well. Flows have been steady at 4500 cfs for two weeks, which is very good for floating. The Cottonwood trees are in full color in the Canyon currently and it just doesn't get any prettier. Mahogany Duns, BWOs, and Ocotber Caddis patterns are productive in the riffles, but throw streamers for the chance to catch the trout of a lifetime. Brown trout are on the move and are protecting their space by eating anything that comes near it!
The Madison in Yellowstone Park is chock full of run-up browns and rainbows from Hebgen Lake currently. Brown trout runs are in on the Upper Snake and Lewis Channel as well. Try throwing JJ's Specials, Copper or Pearl Zonkers, or Soft hackle streamers at these fish, especially early/late in the day. Mid-day nymph rigs with Rubberlegs and Baetis/Midge nymphs work best.
Get out there before winter comes!
-JB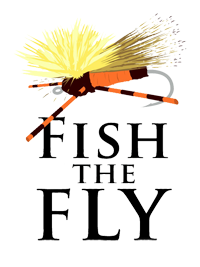 Presented in partnership with Fish the Fly Guide Service
Fish the Fly Guide Service is a group of knowledgeable and patient Jackson Hole fly fishing guides. They are proud to give back to the river resource through time, energy, and funds with the Snake River Fund and Trout Unlimited. They also support eco-minded global fly fishing adventures. Contact JB at 307-690-1139 to book a trip today!
If you are interested in locally tied flies, please contact Fish the Fly at jb@fishthefly.com
Images from the Week in Fly Fishing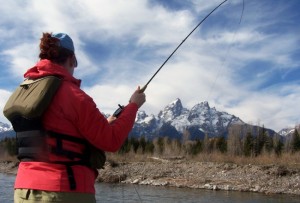 Perfect fall fly fishing conditions continue to prevail in Grand Teton National Park.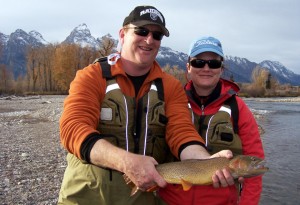 Jeff & Kate McLaughlin enjoy a 20″ Cutt caught on an Oct. Caddis.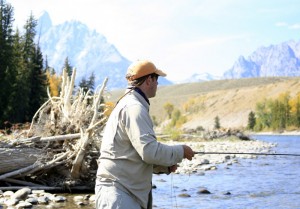 JB of Fish the Fly Guide Service enjoys the fall weather while casting near Deadmans Bar in Grand Teton National Park.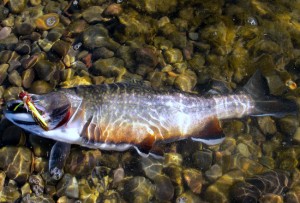 The occasional Brook Trout can be caught on the Snake River. This mature "Brookie" couldn't resist the JJ Special.
10/30/11 – Best Flies for Snake River
Best Flies: #18-20 Parachute Adams, #16-18 Purple or Copper Haze, #18 BWO Film Critic, #18-20 Baetis Para-cripple, #12 Goddard Caddis, #4 Olive Sex Dungeon, #6 JJ's Special, #18-20 Pheasant Tails/Lightening Bugs/Rainbow Warriors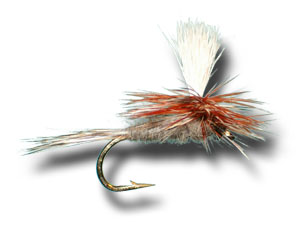 Fly: Parachute Adams
Size: #10-12
Details: The Parachute Adams is perhaps the most important and versatile of all dry flies. It is a must have dry fly. The white post gives the fly fisherman a focal reference point in all types of water. The pattern can be used as a mayfly or as a searching or attractor fly.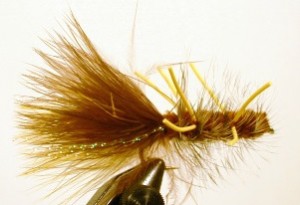 Fly: JJ Special
Size: #6
Details: SThis pattern is most effective when fished on a floating line and longish leader with a jigging (up and down) motion. Though the JJ Special will catch any trout, it is especially effective for browns and cutthroats.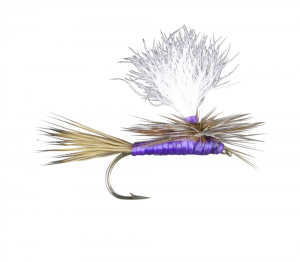 Fly: Purple Haze
Size: #16
Details: A dry fly attractor that resembles mayflies. Fish in the riffles or close to banks. Best fished later in the day after temperatures have had a chance to rise.
Previous Fly Fishing Reports
Other Posts from The Mountain Pulse