One for the Road World Premiere
Teton Gravity Research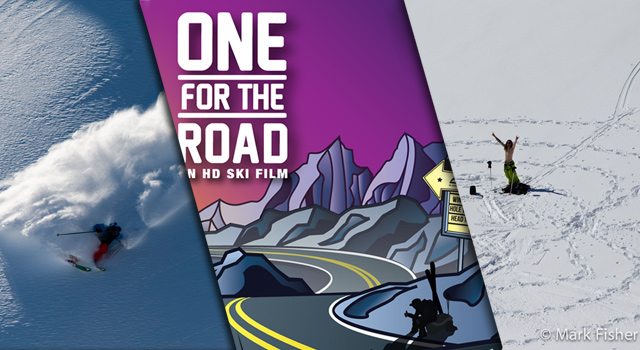 Photos by Adam Clark and Mark Fisher
Teton Gravity Research Film Premiere
This Saturday marks the world premiere benefit event of TGR's Newest HD Ski Film, One for The Road. To celebrate, TGR is hosting the premiere at none other than its home base at Jackson Hole Mountain Resort. The net proceeds of the film event benefit the Avalanche Forecast Support Organization and the JHSC Freeride Program.
One for the Road
Saturday 9/17
Walk Festival Hall, J-Hole Teton Village
6:30pm & 9:30pm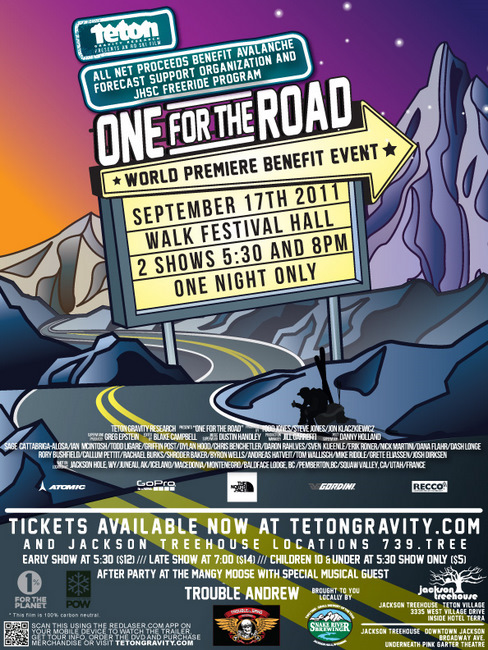 In the words of TGR…
One for the Road is an HD ski film that follows some of the world's most progressive snow sports athletes as it documents their lives on the road and captures some of the most stunning riding to date. Road trips are an integral part of every adventurer's life and a conduit to define one's being.
Journeys to new lands shed light on each skier's personal mission. Whether shredding with long time ski partners, or meeting a seasoned character in some far off country, wisdom is gained through these new experiences. The road trip is a metaphor for every skier's existence.
Shot on location, prepare for a visually stunning voyage generated with Phantom, Red, Canon DSLR and GoPro HD footage. Join the athletes as they rock a record breaking season in Jackson Hole, immerse themselves into the culture of Japan's powder mecca Hokkaido, discover Iceland's urban side, explore the Balkan wonders of Macedonia and Montenegro, shred deep pillow lines at Baldface Lodge, uncover first descents in Pemberton, BC, and hit full throttle lines in the perfect snow and weather of Juneau, AK.
One for the Road Trailer
Featured Athletes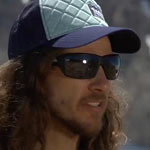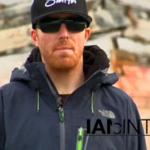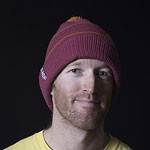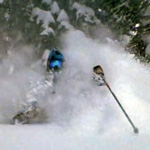 Sage Cattabriga-Alosa Ian McIntosh Griffin Post Todd Ligare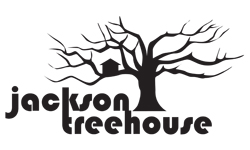 Tickets for the 5:30pm and 8:00pm show are available at Jackson Treehouse. Stop by either of their location in Teton Village, on next to Pink G's in the town of Jackson. Tickets are also available at the Treehouse for the after party at the Mangy Moose featuring Trouble Alex
Almost Live – On Location filming of One for the Road
TGR added a new feature to the process of filming this year. One For The Road's Almost Live was a series that provided insight to the lives of the world's top riders, taking an inside look at what goes into first descents, building and hitting massive backcountry jumps and traveling throughout the most exotic locales on the planet.
"Almost Live" plants you on location with our crew in the middle of the action. Below are features from the 14-part video series, available on TGR's YouTube page.
Almost Live Episode 1: Jackson Hole Backcountry
Almost Live Episode 4: On location in Japan
Episode 7: Pemberton BC Backcountry Sledding
After Party with Trouble Andrew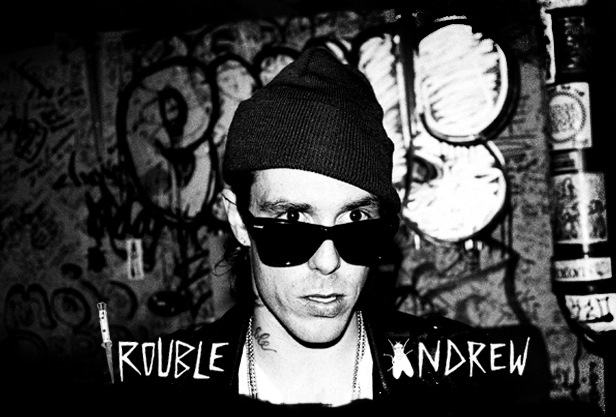 TGR knows how to bring the party. This year, they celebrate the release of their latest film at the Mangy Moose with Trouble Andrew. Trevor's musical influences range from Black Flag to Tupac. The talented front man has also made a name for himself in snowboarding, having competed in the X Games and featured in a number of films. Get up to date with Trouble Andrew on Twitter and Facebook