7/28/11
In Search of Clear Water

As August 1st approaches and the spring creeks in Jackson Hole open for fishing, one question still remains: Where are we able to find the clear water? High alpine tributaries flowing into the Snake River are receding, and providing anglers opportunities to hunt the Snake River Cutthroat Trout. The only problem is that these streams are often difficult to find, and even harder to get to.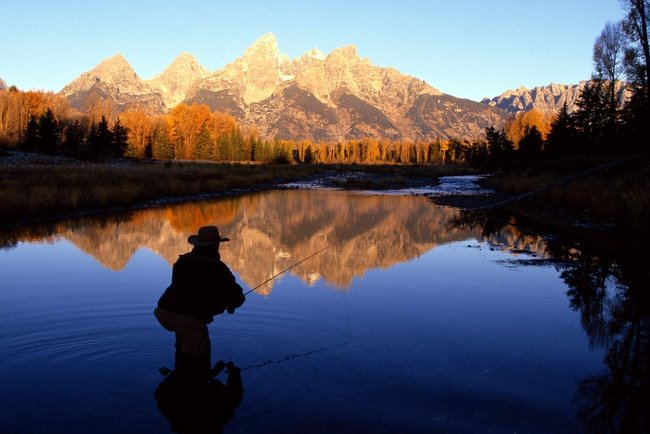 So far, fly guides are keeping information close to their vest. Pacific Creek and the stretch of water flowing through Oxbow Bend on the Snake River in Grand Teton National Park are clearing with each passing day. Murky water still carrying sediments flows through the valley into Alpine Canyon, and will hamper fly fishing for a couple more weeks. Areas such as Upper Flat Creek, Pole Cat Creek, and Spread Creek are providing opportunities to fish smaller waters. While difficult to access, tributaries to the Snake River offer anglers a unique experience to explore areas they might not otherwise ever get to see.
Fly Fishing short from John Griber on Vimeo.
The journey to find your honey hole is all apart of the fly fishing adventure. Learn more about areas to fish in the region with our interactive Fly Fishing Guide, and enjoy the season! Look for more fly fishing updates from The Mountain Pulse throughout the month of August and as the fall approaches.