Hundred Days
01/29/11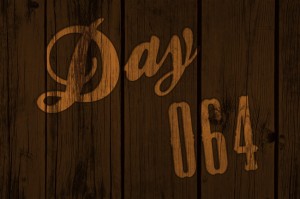 Addictions don't faze me. Sure, I require multiple shots of high-grade caffeine to function. And yes, I will occasionally get hooked on some tasty morsel such as the brownies at PSB (which I consume with religious fervor for weeks on end). But I can quit whenever I want. Honest.
One thing, however, has got me itching and twitching more than the normal overindulgence: POWDER…or in this case, the lack thereof. Daily doses of faceshots have got me hooked on the deep. Every fiber of every muscle yearns for that weightless relief of floating on snow. Even with 327" already in the book, I cannot quell this lament.
This winter has turned us all into Veruca Salts—you know that spoiled little brat from Charlie and the Chocolate Factory. "I want my powder now daddy! Now!" I haunt NOAA like facebook, hoping…nay… praying to see that all so glorious glob of weather creeping off the coast. But no matter how many times I check, the reports as of late remain depressingly un-epic.
Sunday looks to give us a taste of the goods, possibly three inches. Though this potential offering may only be a drop of satisfaction in my well of powder-desire, I'll surely enjoy every little flake. -Z