The 43rd Annual Shriner's Cutter Races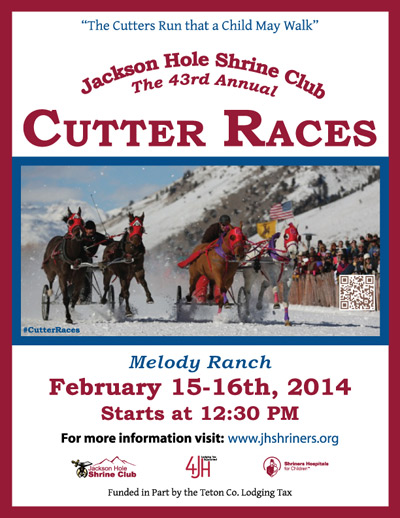 The 43rd Annual Shriner's Cutter Races
Previewed By: Adam Glos
Saturday, February 15th // Sunday, February 16th
Melody Ranch // Jackson, WY
12:00 pm – 3:00 pm
General Admission: $15
This weekend, give your ski legs a break and make your way down to Melody Ranch for the 43rd Annual Cutter Races. Sponsored by the Jackson Hole Shrine Club and organized by the Jackson Hole Chamber of Commerce, the western version of horse-drawn chariot racing draws an eager crowd every year. The contest involves two teams of thoroughbreds racing against the clock while hauling "cutters down a ¼ mile race track in a valiant attempt to be the first across the finish line. The festivities and debauchery that ensue, combined with hundreds of cheering spectators, makes for an exciting event that you don't want to miss.
Not only are the Cutter Races an incredibly amusing time full of celebrating and the likes, everyone's support goes towards a good cause. 100% of proceeds go to Shriner's Children's Hospital in Salt Lake, providing health care for children who are in need. The saying "The Cutters Run that a Child May Walk" is the theme every year.
$15 gets you access to the race, dollar bills get you on the betting table, and food and booze will be available for sale. Chances for Calcutta wagering and auctions will be held between races. For more information, visit www.jhshriners.com.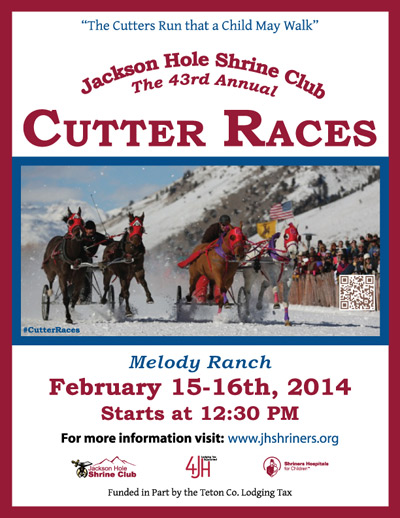 Photo: Stephen Williams