Upcoming Event: The International Pedigree Stage Stop Sled Dog Race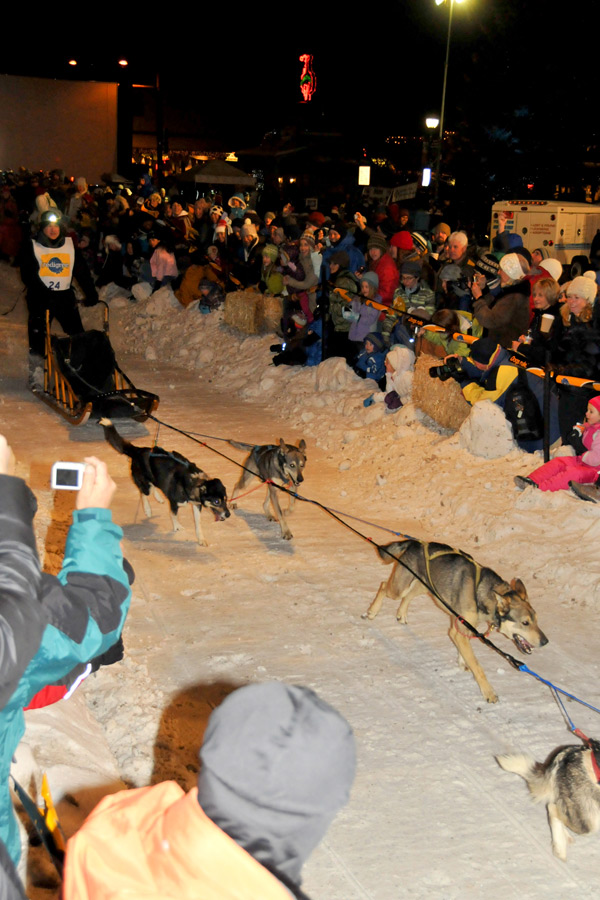 International Pedigree Stage Stop Sled Dog Race
Previewed By: Kori Price
Race Kick Off
Friday January, 31st
Town Square // 6:30pm
Fireworks and Torchlight Parade
Snow King Resort // 8:00pm
If you haven't already noticed the dog sled signs on every street corner in East Jackson, get ready for the truckloads of snow that's about to be hauled in to make the perfect track for this year's 18th annual Pedigree 'Stage Stop' Sled Dog Race, this Friday, January 31. Catch the canine spirit as mushers and their sleighman dogs tighten the tuglines in Town Square at 6:30 p.m., then weave through several streets to end at Snow King for a firework party and torchlight parade. Spectators should bundle up for the cold, but the festivities are free.
Similar to the Tour de France, the teams will commence the next morning in Alpine and continue their timed, 350-mile race across ten towns and three states. Known as "the dog friendly race" because they rest each night, this "stage stop" strategy attracts some of the world's top competitors and allows for host towns to showcase their community spirit and hospitality. Crowds of people congregate to get a close-up first look of the competing teams and celebrate the sport.
This race was launched in 1996 by local, professional musher, Frank Teasley, with three goals in mind: showcase the beautiful state of Wyoming, make dog sledding more accessible to the public and spread the word about the need for childhood immunizations, which is a cause they contribute to every year. Pedigree has sponsored this event for the past 13 years and is dedicated to providing one year's worth of food for one dog to each animal shelter on the race route.
For more information, visit the race website at www.wyomingstagestop.org or contact the race at 307.734.1163.
2013 IPSSSDR Slidewshow
Full Race Schedule
Friday, January 31, Jackson Hole, WY

9:00 a.m. to 1 p.m. – Vet check—open to the public to meet the teams
3:00- 5:00 p.m. – Pre-race headquarters The Wort Hotel
5:00 p.m. – festivities on the Town Square booths, giveaways, hot cocoa
6:00 p.m. – Storm Show Productions Video on Big Screen
6:30 p.m. – Mushers leave the Starting Gate
8:00 p.m. – Pedigree Party at Snow King, Fireworks and Torchlight Parade
Saturday Feb 1st, Race Alpine, WY

9:00 am Race start – Parking Lot behind Bank of Alpine
Sunday, Feb 2nd, West Yellowstone, MT

9:00 am Corner of Yellowtone & Canyon St
Monday, Feb 3rd, Off Day
Tuesday Feb 4th, Lander, WY

9:00 am Race Start Louis Lake Trail Head
Wednesday Feb 5th, Pinedale, WY

9:00 am Race Upper Green River, Cora
Thursday, Feb 6th, Big Piney / Marbleton WY

9:00 am Middle Piney Parking Lot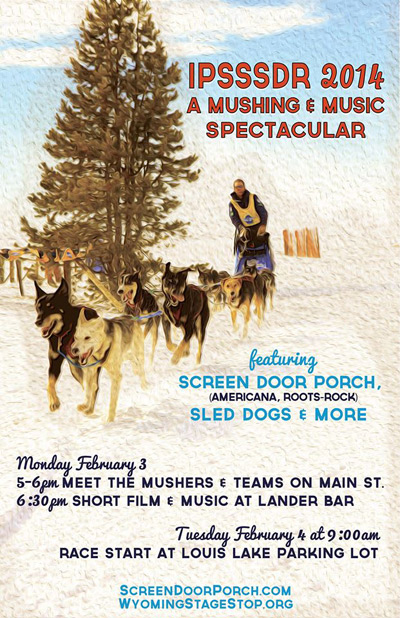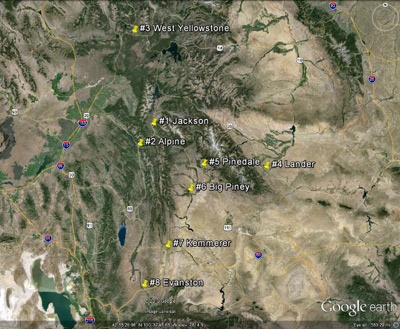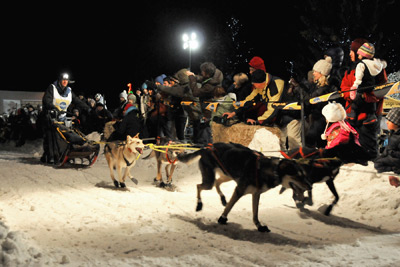 Friday, Feb 7th, Kemmerer, WY

9:00 am Viva Naughtont
Friday, Feb 7, Mountain View, WY

5:00-7 p.m. – Musher Mania! Mountain View Town Hall, dinner will be provided at no cost. Toboggan race. Relay for Life registration.
Saturday, February 8, Lyman, WY

7 – 9 a.m. – Flapjack Frenzy at Heritage Barn Pancake breakfast at no charge.
Saturday, February 8, Bridger Valley to Evanston, WY

10 a.m. – Race Start at Deadhorse Trailhead, south of Mountain View (follow signs) finishing at North Slope Road; 30 miles south of Evanston on the Mirror Lake Scenic Byway, Hwy 150. Uinta County, Wyo.
**course goes into Utah
Race course is approx 45 miles
Saturday, February 8, North Slope Road Trailhead, 30 miles south of Evanston, WY


2 p.m. – Junior Musher Race at North Slope Road Trailhead (finish line)
ending at approximately 3 p.m.
Saturday, February 8, Evanston, WY


Closing Banquet Hosted by IPSSSDR, Open to Public ($17 for adults/$10 for children
6 p.m – The Machine Stop, Doors open
7:00 pm – Event begins