Upcoming Event
Drop IN: Bloody Couloir Showing at the Pink Garter Theatre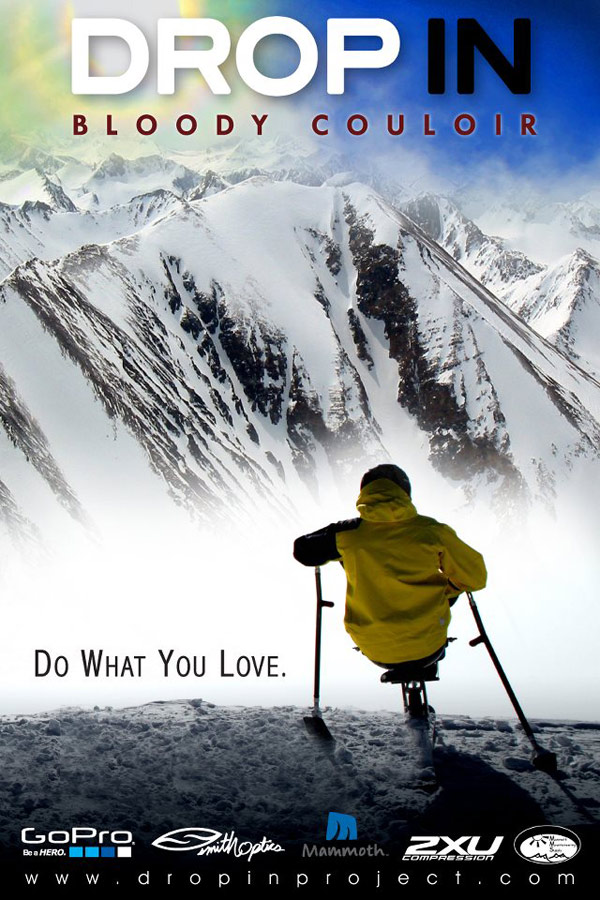 Drop IN: Bloody Couloir
Do What You Love
Previewed By: Adam Glos
Tuesday January, 28th
Pink Garter Theatre // Jackson, WY
7:00 pm // Q&A with Jeremy Mcghee to Follow
$10 Suggested Donation // 25% of Proceeds Benefit Teton Adaptive Sports
Every so often, we catch of glimpse of inspiring moments that fill us with a sense of urge to get off the couch and do what we love. Drop In: Bloody Couloir is one of those moments. An inspiring film starring paraplegic athlete and author Jeremy Mcghee, Drop In recounts a two year obsession of climbing and skiing Bloody Couloir, a 2,600 vertical foot face located in California's Eastern Sierra Range.
Resulting from a catastrophic motorcycle accident in 2001, Jeremy suffered near fatal injuries and lost the use of both his legs. Despite this life-changing calamity, he was fueled with a passion to live life to the fullest as never before. Biking, surfing and skiing became norms for Jeremy, yet he still felt held back by his condition.
An iconic descent, Bloody Couloir is bagged by natives every year. The idea of a paraplegic athlete following suit however was unheard of, and Jeremy felt determined to not get left behind. Over a month was devoted to climb and ski training to prepare for the expedition, and when the day finally came, Jeremy and his team set out to conquer something that had never even been attempted.
Jeremy is travelling from ski town to ski town showcasing his truly uplifting experience to raise money and awareness for adaptive sports across the country. 25% of proceeds will go directly to Teton Adaptive Sports. For more information, visit www.dropinproject.com
Drop IN: Bloody Couloir Trailer