Upcoming Event: 2013/2014 Backcountry Film Festival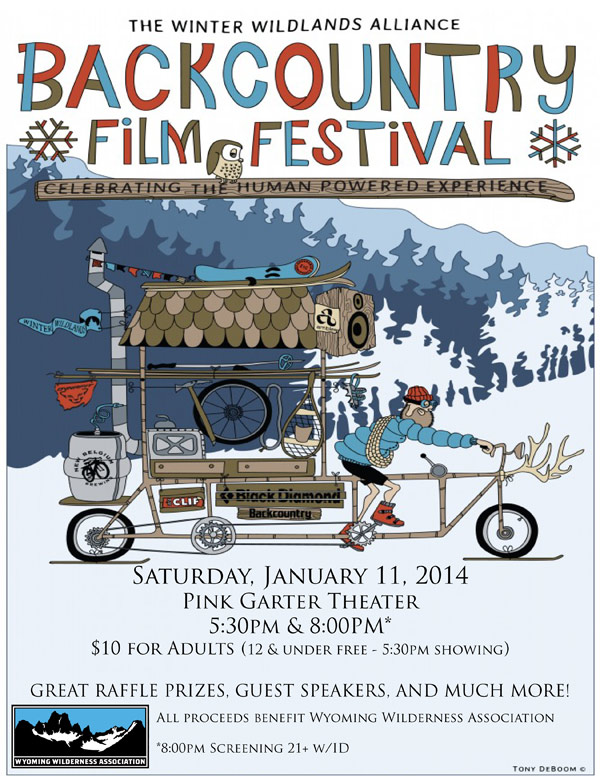 2013/2014 Backcountry Film Festival
Previewed By: Matt Herron
Saturday January, 11th
Pink Garter Theatre
5:30 (All-Ages) / 8:00pm (21+)
$10 (Kids 12 and under are FREE) / Buy Tickets Online
This Saturday January 11, the Wyoming Wilderness Association in partnership with the Winter Wildlands Alliance will be hosting the 9th annual Backcountry Film Festival at the Pink Garter Theater. As in years past, the film festival explores the human powered winter experience in the back country while helping to raise awareness and funds for local non-profit groups whose efforts are focused on environmental advocacy, snow-safety education and outdoor education programs. Although viewed in over 100 locations throughout the USA and the world, the screening at the Garter is at the heart of winter back country recreation.
Back country travel and Jacksonites have had a special relationship since the valley was first settled and with this marriage there have always been a pool of talented film-makers to document the match. This year's festival will feature two films produced by this local talent including Chris Dickey's Morning Rituals and Forrest McCarthy's Nokhoi Zeekh: In search of the Wolverine. While Morning Rituals explores the cold morning routine of hiking up Mt. Glory at sunrise, Nokhoi Zeekh documents the quest of researchers tracking Wolverines in Mongolia. It's this diversity in films that has made the film festival a hit with audiences and this year Jackson is in for a treat.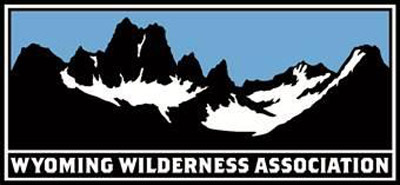 All proceeds from this year's festival ticket sales and raffle will go to the Wyoming Wilderness Association and its mission to protect Wyoming's public wild lands.
2013/2014 Backcountry Film Festival Trailer
2013/2014 Backcountry Film Festival Line-up
Best of Festival
Valhalla
Sweetgrass Productions
The tale of one man's search to rediscover the freedom of his youth.
Best Conservation Film
Bolton Valley
Red Reel Production
The story of how a small community fought to save their beloved ski area.
Best Short
Bigger, Braver
Filmmaker Luc Mehl turns the camera on a young female athlete who shares her insight into the courage and strength involved in seeking big mountain adventure.
Other Films Include
Trail Break from Powderwhore

A beautiful black and white portrait of deep powder skiing

Morning Rituals from Chris Dickey of Orange and Purple

A day in the life of an undercover ski bum

Youth from filmmaker Corey Rich

Inspires us to pack up the kids and proves that backcountry skiing is a family affair

Nokhoi Zeekh: In search of the Wolverine from filmmaker Forrest McCarthy

Five Americans set off on a month-long ski expedition through northern Mongolia to document one of the world's most iconic but least-known winter species 

Strong from filmmaker and storyteller Fitz Cahall at Duct Tape then Beer

Captures Roger Strong's reflections about moving forward after a tragic avalanche

Poor Man's Heli from Mike Douglas at Switchback Entertainment

skier Antoine Boisselier thinks outside the skin track and comes up with a new and unique way to the top of the mountain

Take the Ride from filmmakers Jason Thompson and Drew Stoecklein

When you have a dream will you buy the ticket, will you Take the Ride?