Hundred Days: Bif-Pop-Burn, Coming Back From a Knee Injury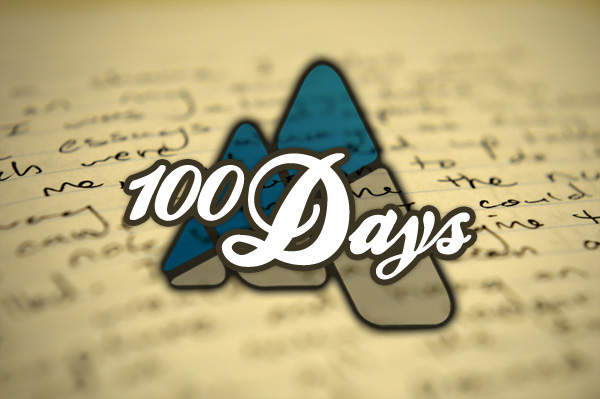 01/29/14 – Bif-Pop-Burn, Coming Back From a Knee Injury
Written By: Adam Glos
For those reading who have experienced a knee injury, you know the realization that your ski season is over is far more painful than the injury itself. When your doc tells you your ACL is "missing" from your MRI, what he's really saying is, "get ready to dish out thousands of dollars is medical and physical therapy bills." Living in a ski town, it's only a matter of time before you blow your leg to bits or receive a DUI. I drew the lucky ACL/meniscus ticket on March 22, 2013, and started skiing on Thanksgiving Day the same year.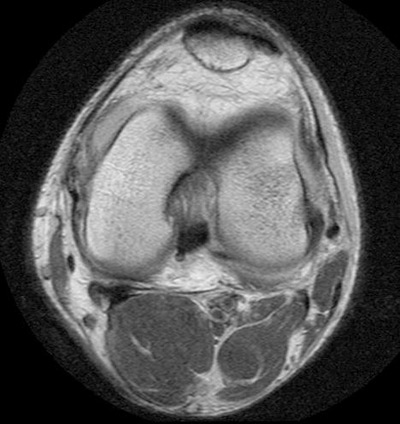 Coming back from an injury is the last thing anyone wants on his or her plate. Many people can operate fine with a torn ACL, however their athletic abilities are severely limited. If you decide to opt for reconstruction, the following tips should help ease recovery time.
GET INSURED!!!
You ski 80+ days a year, chances are one of those days you're going to bif it. ER, MRI, Orthopedic consultations, surgery, support brace, follow up appointments and physical therapy are just a few of the hurdles one needs to be prepared to overcome. Trying to cover these costs without health insurance will leave you crippled for years. Find a job with benefits or visit your friendly neighborhood government healthcare system and get insured.
Let's Get Things Straight:
And by things, I mean your leg. Elevate your gimp leg on that pile of books you've been meaning to (and undoubtedly will) read, and straighten your leg as much as possible. The comfort angle for our knee at rest is 30 degrees, yet most surgeons will not operate until you can prove to them that you can get your leg to a comfortable zero. Icing to decrease swelling is also essential before surgery can take place. It took me roughly 2 weeks before I finally got the green light.
Under The Knife:
There are many reconstruction techniques, and usually consist of removing a graft from a healthy ligament such as your hamstring or patella to create a new ACL. Chances are you shredded your meniscus as well, and depending on whether it tore laterally or medially will determine when you can start bending your leg after surgery. Typically, lateral meniscal tears can be healed either with time or partial meniscectomy. Most medial tears require stitching due to low blood flow, and with that, an additional 6 weeks before you can start bending your hinge. Once surgery is complete, you will have to rest, elevate and ice all over again to straighten the leg and bring down the swelling. Atrophy will kick in and that beast of a leg you've cherished all these years will diminish at an alarming rate. Then the fun begins…
PT – Bike, Bike Bike:
Physical Therapy can start a few days after surgery and will focus primarily on obtaining flexion and mobility followed by strength training. Surgeons have different timelines on when you can start walking and running post surgery, but everyone will tell you as soon as you obtain enough mobility; start biking. Whether it's on the road or stationary, this exercise will improve your overall flexion, mobility, and help to get that pesky quad back in working order.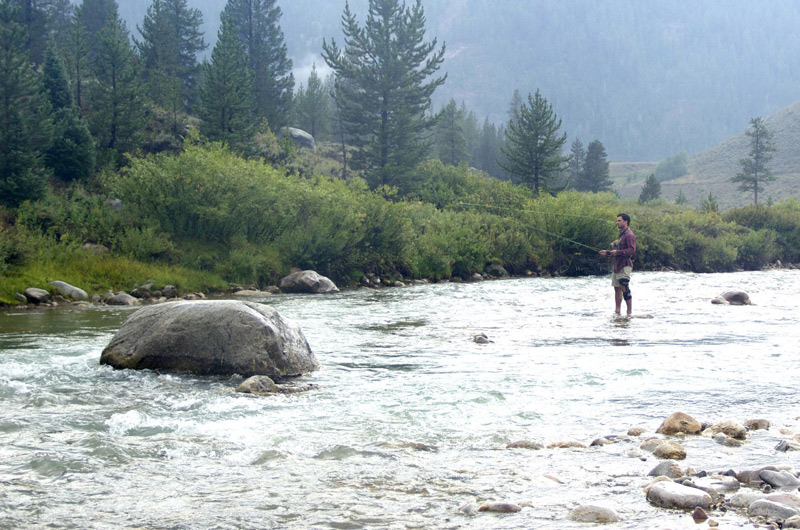 Stretch It Out:
Don't skimp on this. Your brand new knee will be in shock for quite some time following surgery, and will stiffen up constantly. Throw on some jock jams and stretch the new ligament(s) at least 3 times a day.
Patience:
Recovering from knee injuries is a long, arduous process. It's easy to get depressed while living vicariously through your buddies on Facebook and sitting on the couch reading up on mayfly patterns. Accidents happen, your attitude and overall patience can go a long way towards making the best of the shit hand you've been dealt. Pick up a new hobby, and make the best of the situation.
Brace Or No Brace?
Again, surgeons have different opinions on whether their patients require the use of support braces to engage in aerobic activities. Besides stealing the ability to partake in your reckless hobbies, knee injuries create a mental instability in your overall confidence. Walking down stairs or climbing into the back of your truck can be pathetic and terrifying for a while. Braces simply alleviate this fear, and provide added stability. However, using a brace can also deny your leg's ability to produce the necessary strength in certain muscles that create lateral stability in the first place. The choice is up to you and your doctor.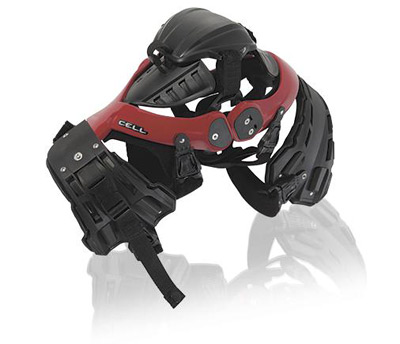 After playing around with CTI braces for a number of months, I bit the bullet for an Asterisk Cell brace. Originally designed for motocross athletes, Asterisk created a fantastic piece of gear that provides not only orthopedic grade stability, but also added comfort, custom mobility and additional protection. Visit their site www.asterisk.com for more information.
Baby Steps:
Congrats, you're back on the saddle and shredding Glory with your pals. Keep in mind, a full recovery can take up to 12 months, and during this time your knee is still susceptible to reinjuring itself. Tread lightly during your comeback, and be constantly aware of that thin line between comfort and fun. Hold off on hucking that 30 footer you stomped last season, and appreciate the fact that you're on your way to enjoying that après beer with your pals once again.