Upcoming Event: Asleep at the Wheel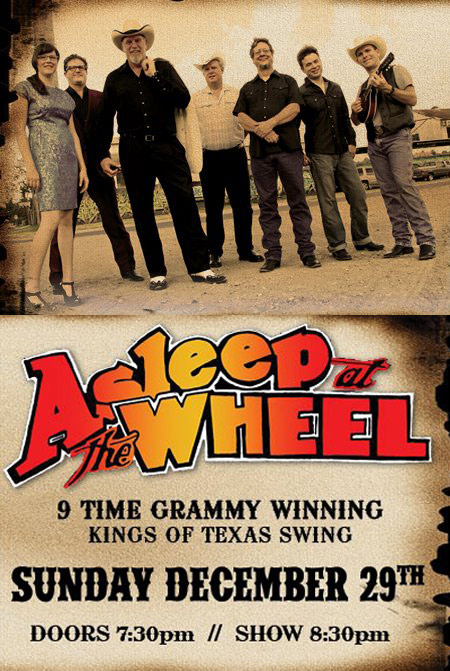 Asleep at the Wheel
Previewed By: Matt Herron
What makes Jackson's music scene great these days is the diversity coming through our venues and bars. Mountain towns will always have a fair share of great reggae and jam-band acts passing through their snowy streets but it seems Jackson is stepping up the game to bring us a variety of music that you would be hard pressed to find in a large city. This Sunday, December 29, at the Pink Garter, Western swing band Asleep At The Wheel will be bringing their legendary sound and continue Jackson's music education.
Legendary is almost a light word to use for a band that started in 1970, won 9 Grammy awards, and has released twenty studio albums (among many other accolades). Hailing from Austin, TX, Asleep At The Wheel, led by distinguished vocalist Ray Benson, has made its mark on the music world through Western Swing music, also known as Texas Swing. There is Country Music and then there is Western Swing. Made popular by luminaries like Bob Wills and Hank Williams Sr., Western Swing started in large western dance halls in the 1930's and combines influences of cowboy songs, Dixieland jazz, Gypsy jazz, blues and Big Band swing music. It's upbeat and it makes your toe tap. If it doesn't, check into a hospital immediately.
At the center of this music's current incarnation sits Asleep At The Wheel. Check out the clip below when the band teamed up with Willie Nelson on Austin City Limits. If you are looking to have a great time Sunday Night and want a glimpse at our music heritage do yourself a favor and buy a ticket to this show.