Profile: Recollect Threads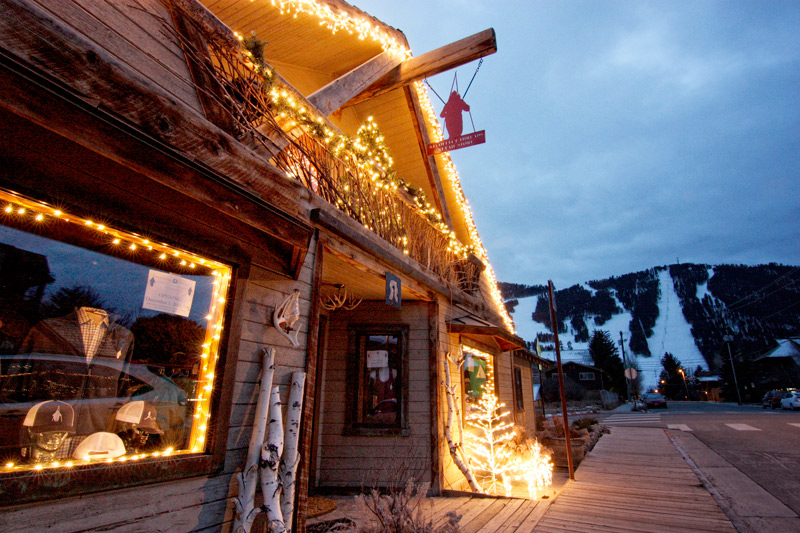 Profile: Recollect Threads
Written By: Stephen Williams
Stepping into the new Recollect Threads retail store on South King Street in downtown Jackson, I am immediately struck by the juxtaposition of Wyoming's rustic past and the newfound skiing culture that has come to define Jackson Hole. The log building, once home to a western art gallery, now plays host to a growing backcountry skiing inspired lifestyle clothing brand. Walls that used to display astoundingly priced paintings of cattle drives in front of the Tetons, now showcase the new winter line of shirts, hoodies and jackets. Display tables used to hold bronze sculptures of elk and moose, but now display goggles etched with the Recollect Threads logo and facemasks printed with the Wyoming flag. The floors are scattered with boxes of new product as Recollect Threads founder Alex Biegler is still laying out the setup of his first retail store. "So much of retail is how the product is displayed and how the store looks" he says as he adjusts which hat designs will be displayed along the wall underneath a flat screen TV playing a ski film. "I want to make sure people see our new line and featured products."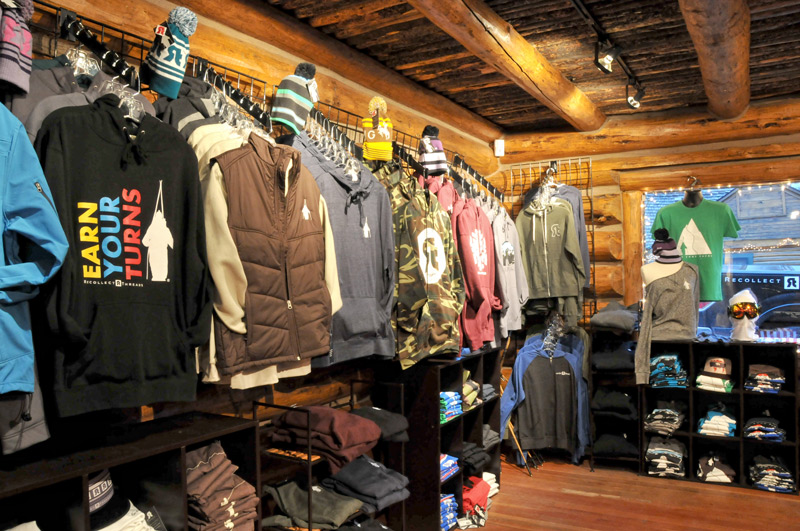 Laying out a retail environment is certainly a new and exciting endeavor for Alex and Recollect Threads. After officially launching the brand less than a year ago and getting some product picked up by a few stores around town, the brands quick growth and ability to open its own shop is impressive. "There are constantly businesses in and out of spaces as they grow, so finding unique opportunities is not too difficult," Biegler says of his ability to find a location downtown. "Jackson is an incredibly dynamic economy and very receptive of start-up and entrepreneurial endeavors.". This receptive community and surrounding mountains drew Alex up from Vail, Colorado and he found his spot in town playing hockey for the Jackson Hole Moose. What started as a hobby turning his designs into t-shirts for his friends turned into a business idea very quickly when Teton Village Sports wanted to pick up his clothing line. His logo wear shirts were embraced by teenagers and college students, while his backcountry inspired designs were snapped up by locals and tourists alike. Recollect Threads began sponsoring local athletes including freeskier Sam Winship, ski mountaineer Brian Warren, freeskiier Kaki Orr and many more.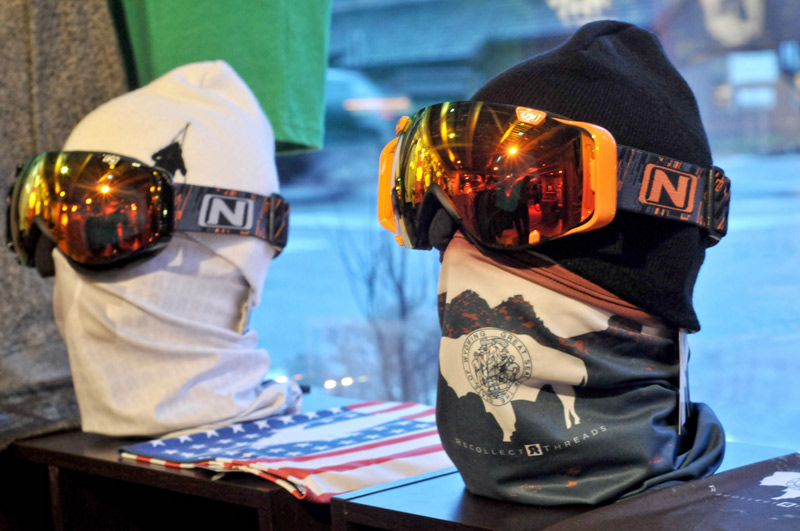 Along with the grand opening of new store, which takes place Thursday December 5th, Recollect Threads is also launching their new winter line. Over 30 new products including t-shirts, hoodies, hats and beanies fill the shop. Notable new products include youth and toddler sizes for the future shredders, a female yoga series, and a business casual line that includes button-ups and sweaters. Biegler also partnered with a dozen other brands in the industry and will be carrying merchandise from Liberty Skis Bamboo Poles, Optic Nerve Goggles, Elan skis and bindings, Deroucheau handmade scarfs and more. As the temperatures outside start to drop and some mid-November sleet turns into fat, wet snowflakes, Alex and I continue our conversation about the growth of Recollect Threads.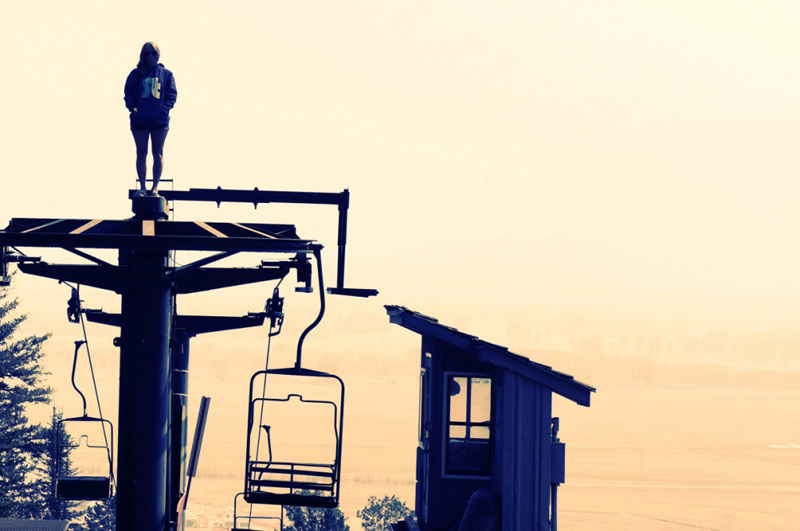 Hillary Byrne wearing the RT Branded Hoodie while playing around in the Jackson Hole Mountain Resort lifts during the summer.
TMP: What was your motivation behind starting a clothing company?
AB: I have a passion for design and more specifically design that speaks to people and artistically represents our passions.  What started as a hobby became a reality when my friends wanted to buy clothing with my designs on it, and what really solidified the idea was when a friend put us in touch with AJ Cargill at Teton Village Sports and they expressed an interest in our products, shortly thereafter becoming our first retail store to carry the brand. At that point I stepped back and realized I might just have something here.
TMP: Where did the name Recollect Threads come from?
AB: Recollect Threads is a play on "recollections" or memories. The name and all our products are designed as recollections of the moments in the mountains that keep us living here: that one blower powder day, or the first tour in the park, fly fishing in the shadow of the Tetons. We try to take what people in Jackson and other places like this are passionate about and design it for clothing in a clean, simple and aesthetic way.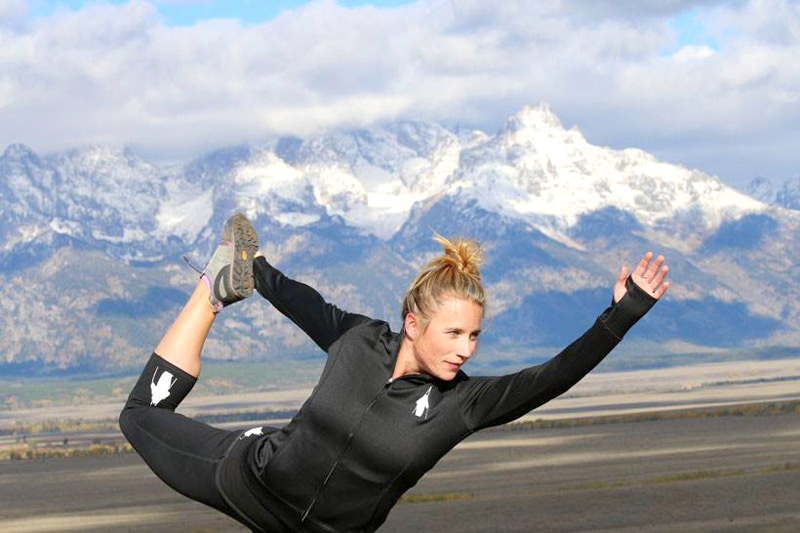 Recollect Threads' newest athlete. Kaki Orr, shows off the new womens yoga line while training for the upcoming winter season.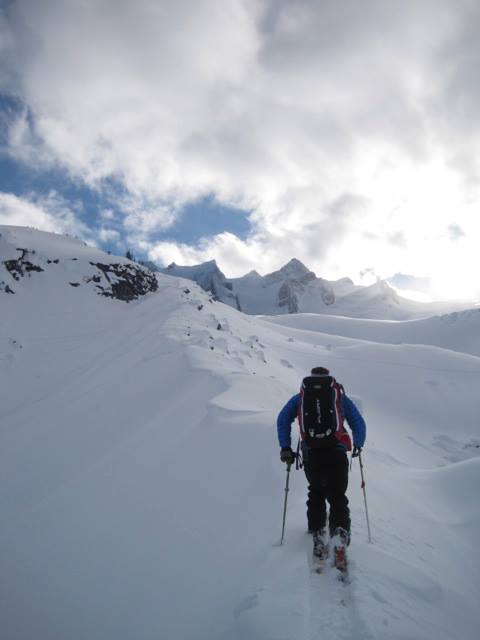 Recollect Threads athlete Brian Warren skinning in the backcountry.
"All our products are designed as recollections of the moments in the mountains that keep us living here: that one blower powder day, or the first tour in the park, fly fishing in the shadow of the Tetons. "
TMP: What are some challenges you have faced starting a company in Jackson?
AB: The only real challenge we have is how remote Jackson is. Shipping is expensive. Travel for sales is expensive. Production labor costs are more expensive. Everything is a bit more costly in Jackson. Other than that the town has been incredibly supportive and has embraced our company right away. Jackson has become a hub for start-up outdoor brands and the community is extremely supportive to us all.
TMP: What do you think having a retail space in downtown Jackson means to the future of RT?
AB: This will be a huge step for our brand. Most importantly, it will give our fans direct accessibility to our brand and a way to personally connect with our staff and faces behind the products as well as give us feedback and suggestions on product development. Our store is also our global headquarters where all design, strategy and brainstorming takes place. We want the store to be a showcase of our brand's future and current line. The retail space and headquarters will serve as a platform for us to expand our brand and take us to the next level of retail and online distribution.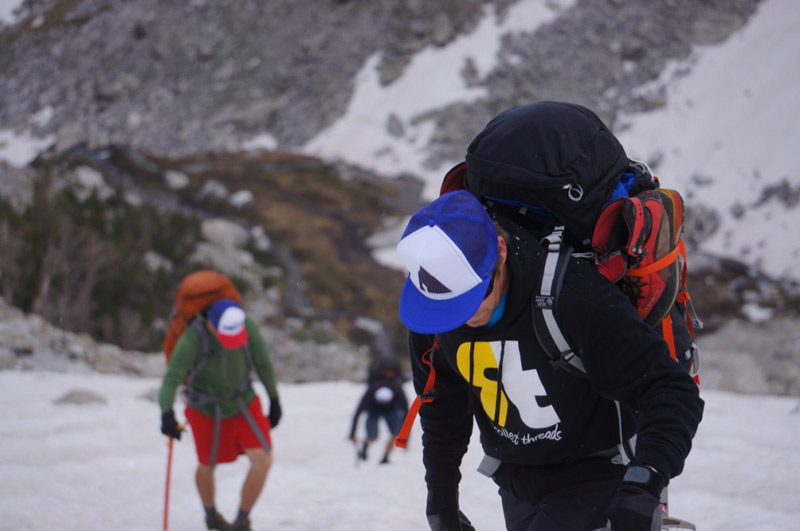 Brian Warren ascending the Grand Teton.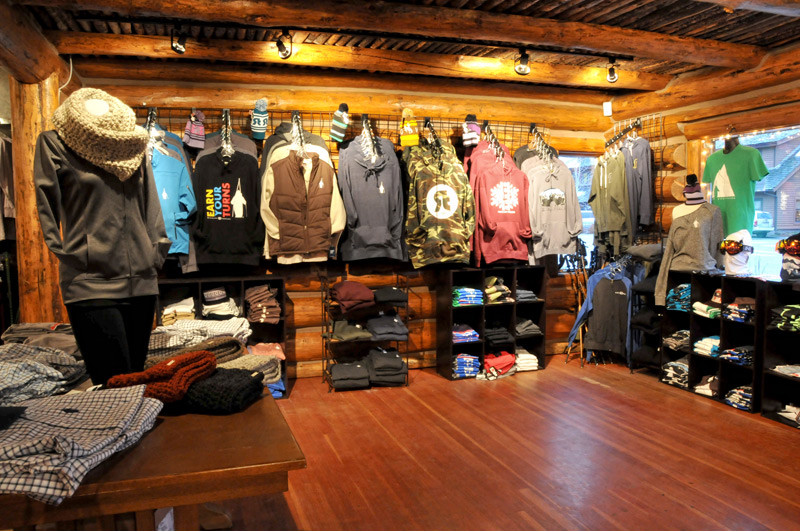 The new winter line is displayed in the rustic interior of the Recollect Threads retail space.
TMP: What are your goals from Recollect over the next couple years?
AB: Growth, growth, growth. My goals are to expand into other markets and other ski towns where our brand and what we represent will go as well as it has gone in Jackson. I also want to continue to grow our brand awareness in Jackson and become even more of a staple brand in this town. A last, somewhat distant goal is to expand the filming projects we have done with our athletes and do some pretty cool video trips around the world.
TMP: How many people do you have working with you to run RT and the store?
AB: At the moment we have small staff of my close friends who have helped RT get to this point since the very beginning. I need to give special thanks to Adi Slifer, Austin Chow, Fuller Ross, Brad Myers, the RT athletes and my Family for getting us here and helping run the store. Within the next 6-12 months we are expecting significant growth and are going to need to pick up some local talent for help with our growth initiatives. There are a lot of very bright people in Jackson and we would love to expand our staff, anyone interested is more than welcome to email us their information or come through the store.
Stop by this Thursday December, 5th to join Recollect Threads for the Grand Opening of their retail store on 70 South King Street in downtown Jackson. Right across the street from Sweetwater Restaurant, RT is throwing a party with live music, food, drinks and some free swag. The store will be rocking from 7:30 to at least 11:30pm, so there will be a great after party if you are planning on going to the annual Avalanche Awareness night.
Recollect Threads clothing is also available to purchase in their online store.