Jackson Hole Babe Force Ski Day
Saturday December, 14th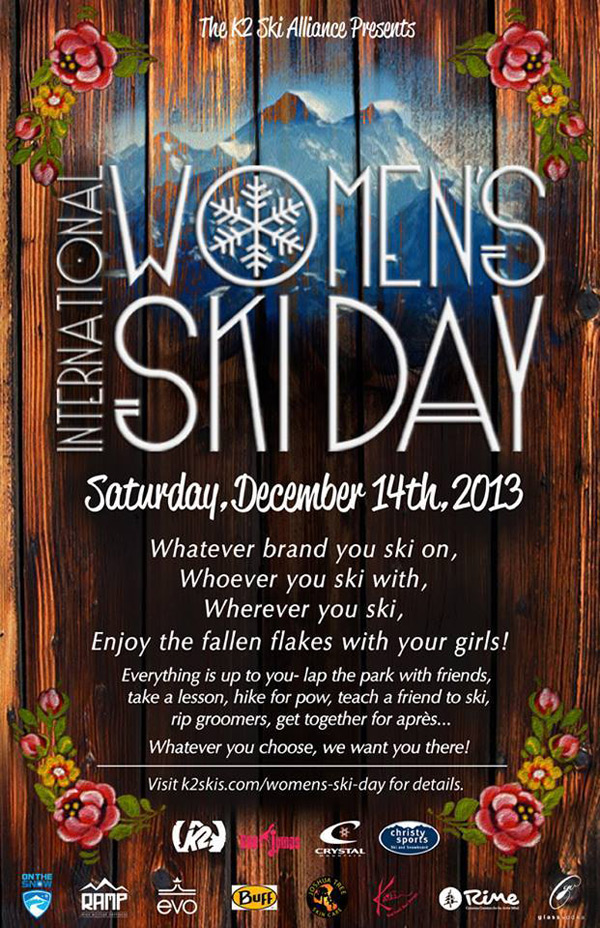 Jackson Hole Babe Force Ski Day
Written By: Jenny Wolfrom
Saturday December, 14th
1:00pm
Jackson Hole Mountain Resort Gondola
There is no doubt that Jackson's own pro skier female athletes like Crystal Wright can ski with the best of the boys, but it doesn't mean they always want to. Inspired by the camaraderie of the infamous Jackson Hole Air Force – considered skiing's biggest underground fraternity with members being described as always "in pursuit of the elusive goal of perfect skiing" – and a noticeable influx of lady rippers onto Jackson's previously male-dominated slopes, Crystal Wright joined up with a few of her skier-girl friends and established the Jackson Hole Babe Force (JHBF). The founders of the Babe Force are hoping to join the female skiers and snowboarders of Jackson Hole together in an effort to provide support for all generations of women in the ski world, regardless of ability and experience level. All women are invited to be part of the Babe Force and if you join, you may even be luck enough to earn the coveted Babe Force patch- more on that in a minute.
The mission of the Jackson Hole Babe Force is simple- it is to encourage female skiers and snowboarders to push your limits, gain confidence, and support each other, all while building relationships with other like-minded women who are down to get buck wild in the mountains! Earning the Babe Force patch means that you've assisted with promoting this mission statement through one of the following ways: 1. Facing your fears- doing something that is challenging and significant to your skill ability; 2. Progression session- taking someone somewhere new, teaching her, or helping her with a goal; 3. Inspiring epic- having an extreme adventure while maintaining integrity, safety and good conduct.
Babe Force patch earner and competitive skier Kaki Orr captured the spirit of the group perfectly when she said: " "What I love about the Babe Force is that it was started for all the right reasons – it's inclusive – those who want to inspire others are welcome. On the first ski day it was not only following the girls who were so fast – it was the girls who weren't as fast, coming up to say, you inspired me – 'cause that's what I've been saying to boys my entire skiing career – thanks for showing me how to get down the mountain that fast and for showing me it's possible. We girls love to ski with the guys, but we want to ski with the girls even more." Kaki earned her patch for taking her friend from Tennessee out on a "progression session" last winter- it was her friend's first time on skis and within two hours Kaki had taught her the ropes and had her skiing successfully from top of the Gondi.
Last winter the Jackson Hole Babe Force hosted their first Babe Force Women's Ski Day in hopes of gaining more traction with ladies in Jackson and helping female skiers and riders make connections with each other. There were over 40 women of all ages, abilities, and styles at the ski day. Everyone stuck together, friendships were formed, and mentors were met. This year, the Babe Force is doing it all over again. On December 14th, 2013, the Jackson Hole Babe Force invites you to get out with the girls. Joined by partners Pretty Faces, SheJumps, and Internation Women's Ski Day, the Babe Force hopes that this year will be an even greater success and will encourage women to join up to ski/ride and support one another.
Here are the details for the event: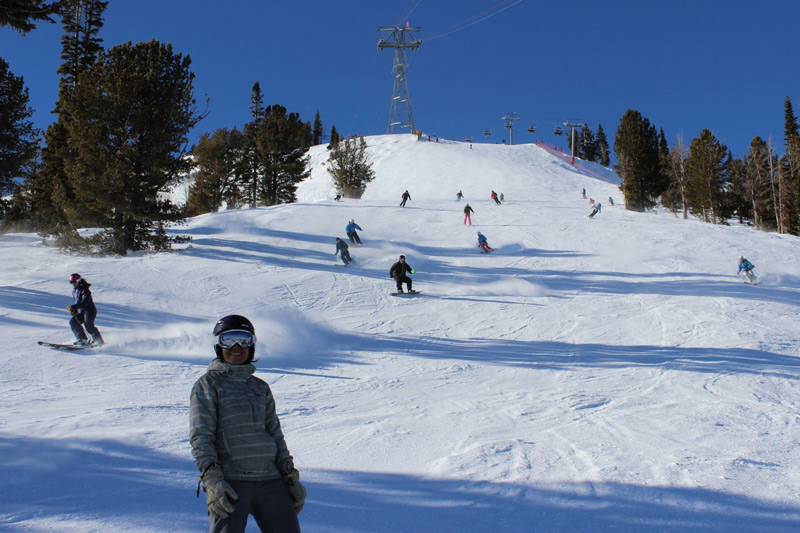 The Jackson Hole Babe Force invites Jackson lady skiers and riders to meet at the base of the Bridger Gondola at 1 PM, to kick off some fun skiing and riding with Crystal Wright, Lynsey Dyer, Pip Hunt, Kaki Orr, Dawn Meckem and teen ripper Elsa Smith, along with other ripping JHBF crew and SheJumpers! All interested ladies will re-group at the Gondola at approximately 2:00 PM for transportation to the top of the mountain. Please be at the top of Sublette by 2:30 PM ready to join Lynsey Dyer who will be orchestrating a shot for the movie Pretty Faces with all women available. Please remember film production requires good humor and patience!
The day on hill will end at 4pm where we will grab some apres and see a sneak peak of Pretty Faces at the Moose. An amazing day for all Women with K2 Ski Alliance, Pretty Faces, Unicorn picnic, SheJumps.org and Jackson Hole Mountain Resort!