Hundred Days – Amy Ringholz 'The Messengers'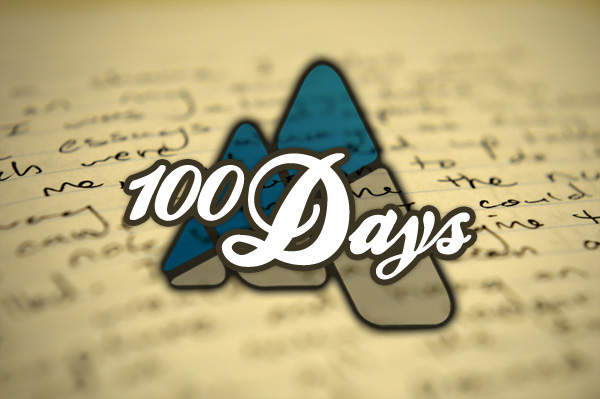 12/13/13 – The Messengers: A Much Needed Dream Boost
Written By: Ellie Stratton-Brook
Photos By: Oliver Hollis
The show will always go on, especially if Amy Ringholz has anything to do with it. Providing art scholarships for local high school students, creating riveting and unique artwork, inspiring others—these are a few of her favorite things. Hailing from Ohio, Ringholz is a beloved Jackson artist, whose artwork can be seen all over town, from iPhone cases to art galleries.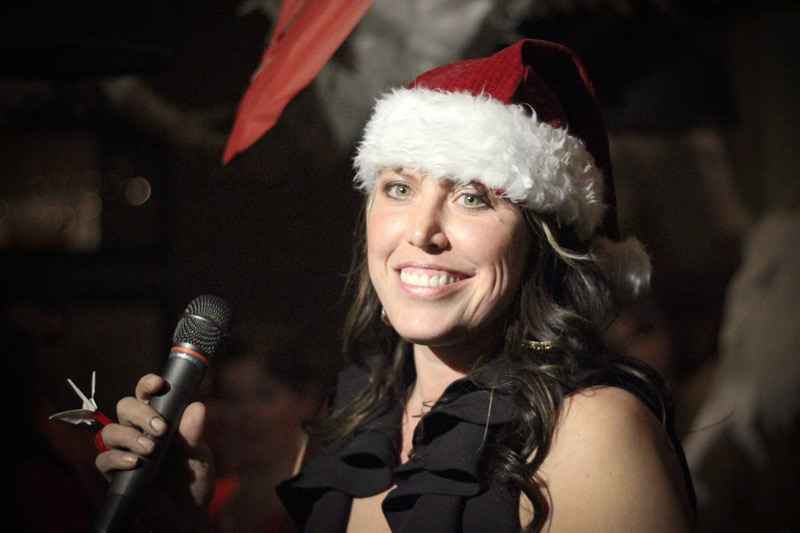 Ringholz demonstrated her art in action this past week at her solo show entitled "The Messengers," held at the restaurant Local on Town Square. Ringholz's fresh, vibrant energy has been championing an appreciation for art into every generation of the Jackson Hole community, and her latest event, as part of her "Rise of the Fenix" series, was a wonderful accumulation of her efforts. From raffling off one of her paintings entitled "Ascending One," to her mesmerizing speech outlining how she created such a successful career, Ringholz beautifully demonstrated that her artistic flare doesn't just end on the canvas. She has the gift of empathy and uses it to feed the dreams of those around her. She truly has a gift for encouraging others to follow their passions, like she did with her own artwork.
Also showcasing his talent at the event was her brother, Brian Day, who performed music in the magically transformed Local dining room all night. The ambiance of the live performance spurred easy conversation and a great atmosphere. About midway through the evening, Ringholz gave an impassioned speech and announced the raffle winner of her painting. She stated that owning your own piece of artwork is an incredible feeling that she wanted to provide someone with. Immediately following the speech, Aubrey Ashburn, a Los Angeles-based singer and a friend of Ringholz's, promptly leapt onto the Local bar where she sang the Nicki Minaj song, "Fly." During the powerful performance, Ashburn was perfectly silhouetted by two paper mâché phoenix wings hanging from the ceiling, and then was surrounded by sparklers that were lit towards the end of the performance. The entire evening was nothing short of magical. Every detail was thought out, from the photo booth full of props to the origami crane-shaped cocktail stirrers. Everywhere you turned there were inspiring Ringholz Foundation business cards with creative sayings such as "the dream boost," and "let's rally."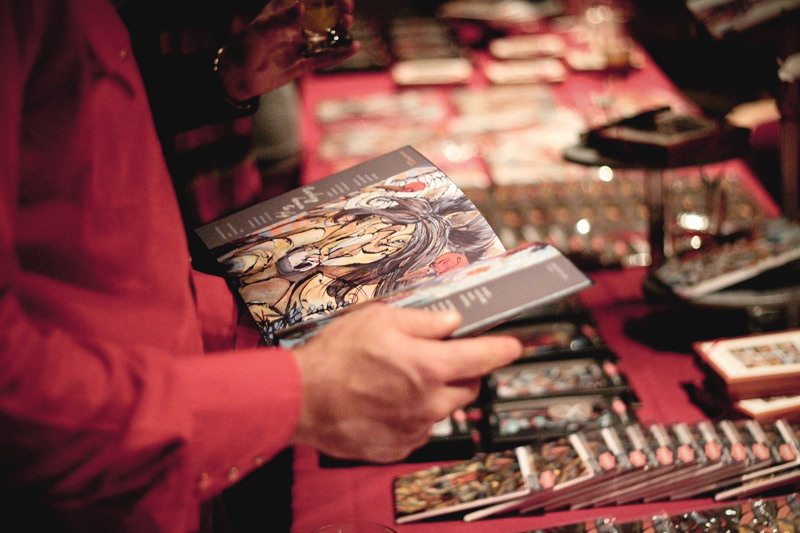 Amy Ringholz followed her passion in life, and it seems she will stop at nothing in encouraging others the do the same. I would highly encourage anyone and everyone to make time for her future events. If they are anything like her most recent show then you'll be in for a treat indeed. Tickets are now on sale for her next event, which will be held on July 12, 2014 at the National Museum of Wildlife Art. Provided below is a link to the Amy Ringholz Studios Facebook page that has further information on how to buy your tickets, which are $25 off until December 31st only! As Amy Ringholz would say, "the dream is real," and you should join her on her inspiring artistic journey.
www.facebook.com/AmyRingholzStudios
www.ringholzstudios.com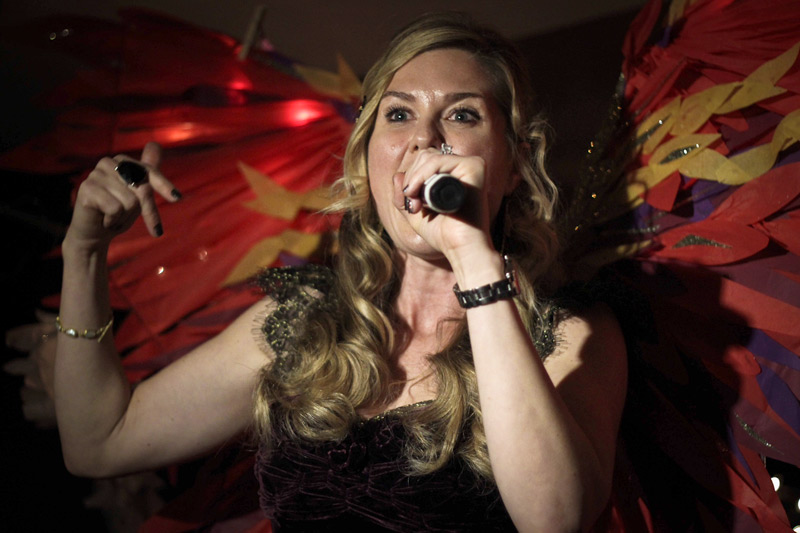 Aubrey Ashburn sings in front of the beautifully decorated wings.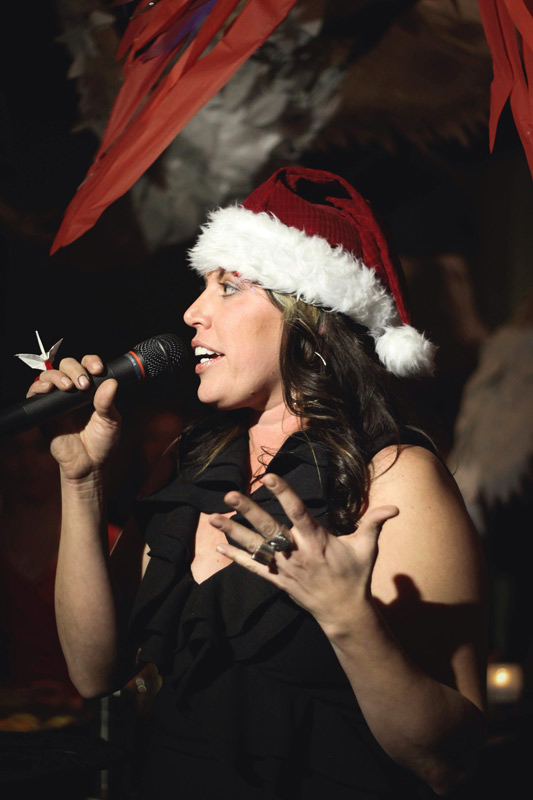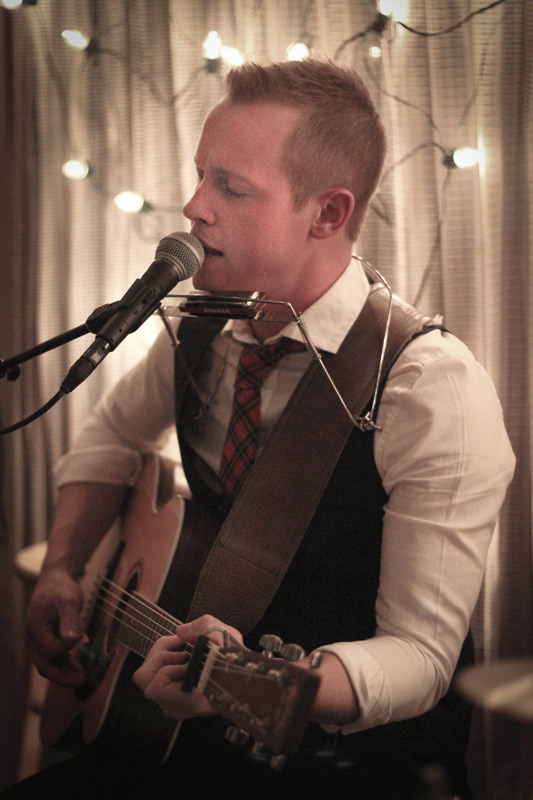 Amy Ringholz auctioned off her painting 'Ascending One' and her brother Brian Day put his musical talents on display to entertain the crowd.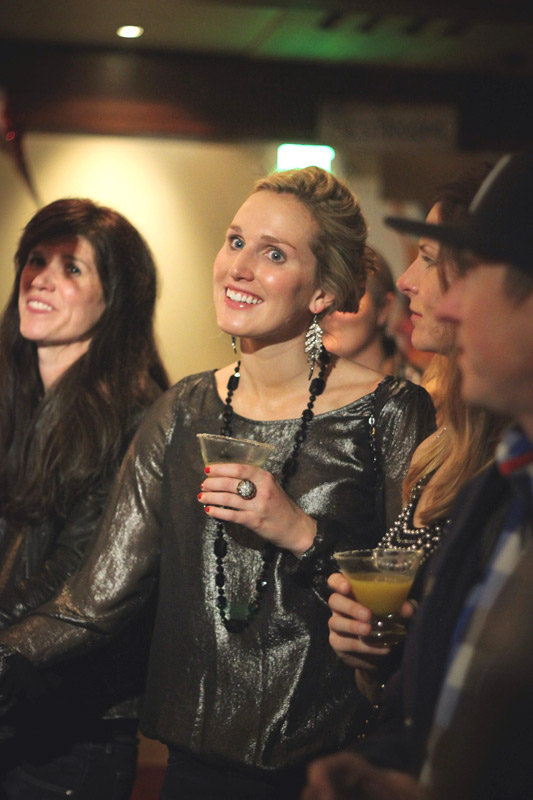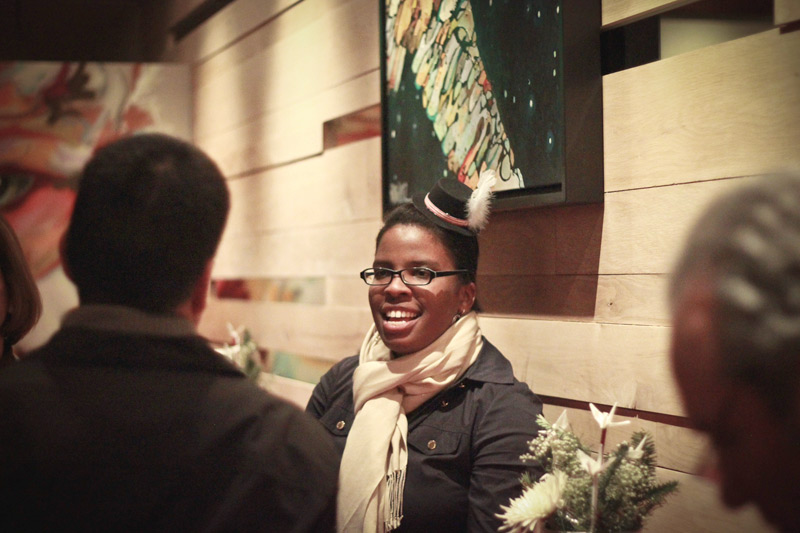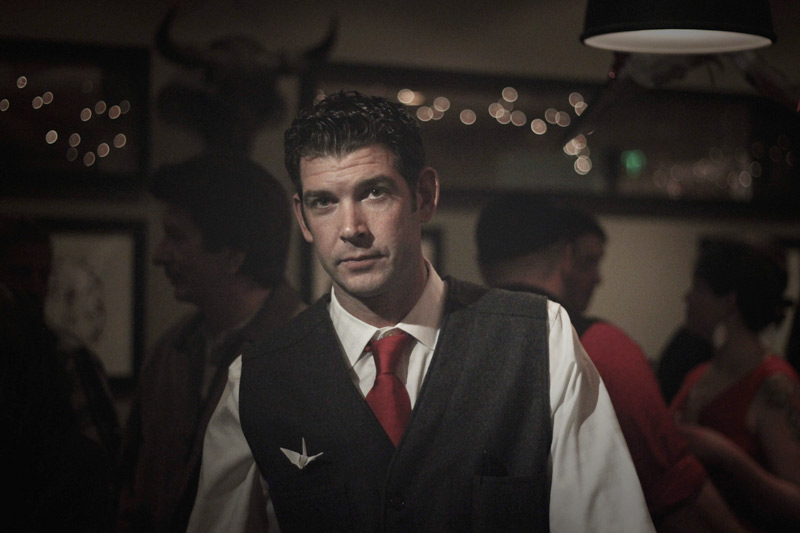 The Local Restaurant was a perfect venue for the crowd to mingle and enjoy the art