Upcoming Event
Sweetgrass Productions "Valhalla"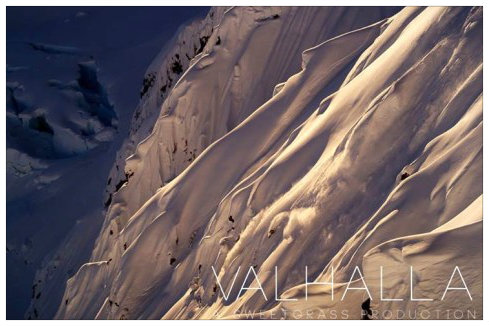 Sweetgrass Productions "Valhalla" Screening in Jackson WY
Written by: Adam Glos
Saturday, November 30 – Doors 6 pm/Show 7 pm | Pink Garter Theatre | $12
Tis' the season for ski film production companies to showcase their talent as winter falls upon Jackson Hole. With the successful premieres from TGR, Sherpas Cinemas and Storm Show getting people amped, Sweetgrass Productions will follow suit by bringing their latest installment, Valhalla, to Jackson's hungry crowd.
A relatively fresh up-and-coming collaboration of filmmakers, adventurers and artists, Sweetgrass has been gaining popular momentum over the years, winning a number of awards at various film festivals throughout the world. The company's fourth feature film, Valhalla is a tale recounting one man's search to rediscover the freedom of his youth, whose story is told through a unique perspective that "inspire[s] people to explore the mystery of their own canvas". Unlike the customary 'ski porn' formula highlighting athletes skill and talent, Sweetgrass Productions broadens the spotlight through unique narratives, cinematography, and proves there is more to a mountain than deep snow and big lines.
The Tour will be raffling off over $3000 in jackets and gear from Patagonia, Outdoor Research, Dynafit, CLIF Bar, Zeal Optics, and Osprey Packs!
Currently in the running for Best Editing, Best Powder, Best Cinematography, and Movie of the Year at the 2013 Powder Video Awards, Valhalla is sure to get Jackson stoked for the winter ahead.
-Adam Glos