Opening Weekend at Grand Targhee
Grand Targhee Winter 2013/2014 Opening Weekend
Alta, Wyoming
Grand Targhee Resort, with almost 100″ to date kicks off the season with all 5 lifts for opening weekend of winter 2013/14. Unbelievable early conditions welcome the celebration of Targhee's 45th season in operation on the western slope of the Teton Range. "With the amount of snow that we have received and the snow in the immediate forecast; this could be an opener that all skiers and riders will remember!", states Ken Rider, Director of Marketing and Sales.
Lift Spinning 9 a.m.-4 p.m.:
Early Season Adult/Junior Pricing
Enhanced Grooming Capacity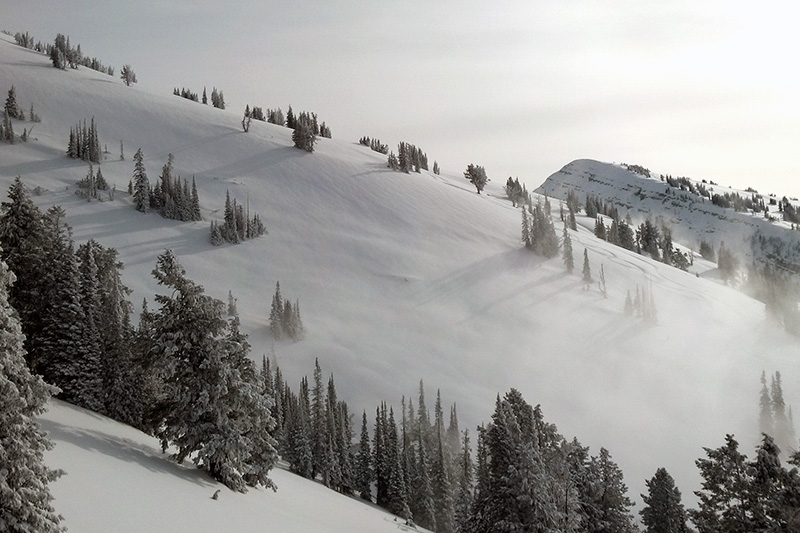 A pair of tracks in the powder off in the distance. Image: Grand Targhee Resort
Your #Targhee45 Experience On Instagram
Opening Weekend & Food Drive
Targhee offers everyone the opportunity for community service this weekend. Partnering with the Teton Valley Food Bank, crowds are encouraged to donate an item of food in exchange for discount tickets.
During opening weekend Friday, November 22 through Sunday, November 24 anyone wishing to donate two canned goods or non-perishable food items to the local Teton Valley Food Bank through the resort will receive $10 OFF their individual ticket purchase.
Adult tickets (13 & up) will be $49 for a full day
Senior tickets (65+) will be $35 for a full day
Junior tickets (6 – 12yrs) will be $20 for a full day
Child tickets (5 & under) with paying adult will be FREE
Half Day tickets will be at regular pricing
Grand Targhee Resort ticket pricing will be at the Early Season rate through December 20 with Adult single day lift tickets starting at $59, Senior tickets (65+) at $45, Junior ticket (6-12yrs) at $30 and Children (5 & under) FREE with paying adult.
Events Spotlight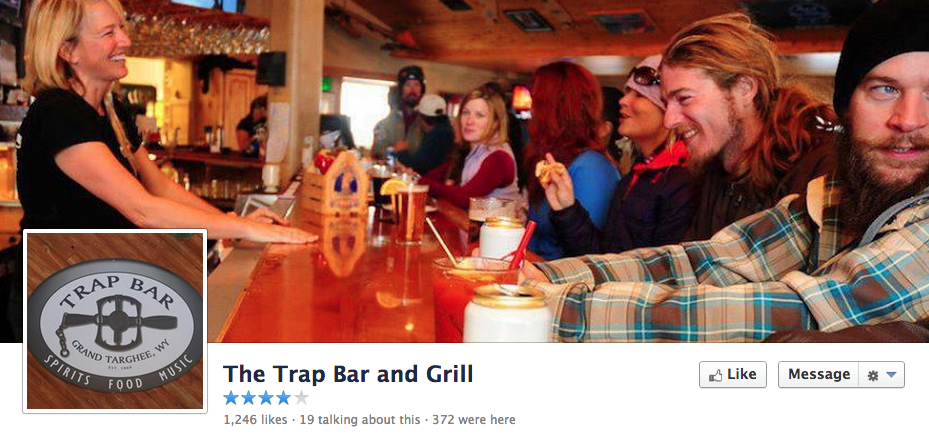 Connect with the Trap Bar at Grand Targhee