Hundred Days
Opening Day at Grand Targhee Resort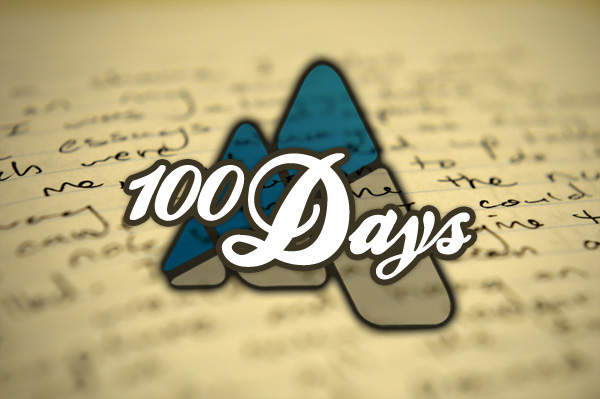 11/26/13: Opening Day at Grand Targhee Resort
Photos and Writing by: Heather Cosby
Let's Go Skiing
If I was going to write a song about the 2013-14 opening day at Grand Targhee Ski Resort, I'd include a verse about snow lingering on branches glistening in the sun, a line of cars making their way up to Fred's Mountain, radiant views of the Tetons and cute parking lot attendants.
I'd mention a pack of people in a myriad of colors, waiting for that first ride, the shooting off of an avalanche bomb to commemorate 45 years of snow from (well, mostly from) heaven, and the subtle evaporation of the line as people disappeared into the mystic, immersed in runs, trees, fresh lines and soft corduroy.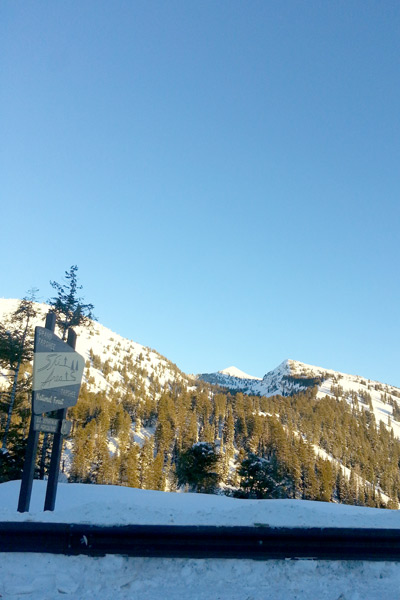 Shaping up to be a great opening day at Grand Targhee
I'd add a chorus about the Targheezers sitting in the coffee shop, waiting, no, biding their time, knowing that their turns would be there when they were good and ready for them… in their own time, a spirit felt at Grand Targhee, a place a little less intense than its eastern flanking sibling.
But you know, we could finish that song later… it's a beautiful day, lets go skiing.
Grand Targhee is a place where if you take a quiet moment on the chairlift, you can hear chickadees in the trees, see an ermine scamper across the snow, follow a peculiar track and guess it could be wolverine. You can feel the warmth of the mountain cloaked in a beautiful shawl of crystal-tipped white fur. You can see a smiling face below you curling into the fur.
There is no doubt Grand Targhee is a special place. Chief Targhee, considered a chief of chiefs, lead the historic Bannock tribes of the area through trying times promoting peace through it all. Maybe that has something to do with the peaceful energy that prevails at the resort. People are relaxed, they're having fun, and they're smiling.
I worked at Targhee for a couple of seasons in the 90's… there I go dating myself. I mention this for perspective's sake. I'm not merely a visitor, I'm an old friend. And when old friends run into each other, they are able to pick up right where they left off no matter how much time has passed, and enjoy the moment.
My first day of skiing, I knew I'd need some restraint. Call it a bell-to-bell-with-a-few-breaks-in-between kind of day. We made some beautiful crisp turns down Chief Joe Bowl, and then hit the ridge. We made low-angle-love turns in the powder stash off the North Pole, and late in the day, found a single-swath groomed path left of Lost Groomers that opened into a field of sun-softened, carvy snow. We stopped to take in the views, talk about this or that, and take pictures. We made late day solitary turns down Crazy Horse. We just were and there was never a rush. And sometimes, that is a great way to be.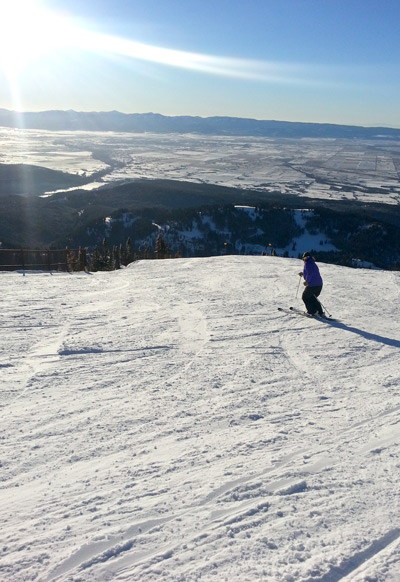 Sun and Fun with Brigid Sinram, Grand Targhee Resort Naturalist.
If I were going to finish my song, it would culminate in a verse celebrating the first full-mountain opening in years, the impressive amount of snow that enabled people to lay tracks into much of the mountain, and 45 years of 'Ghee style good lovin'.
I'd end the song with a refrain of something I learned at Targhee many years ago…. 'Before you move too fast, remind yourself of what you are up to. Take some time to enjoy the transition between the edges.'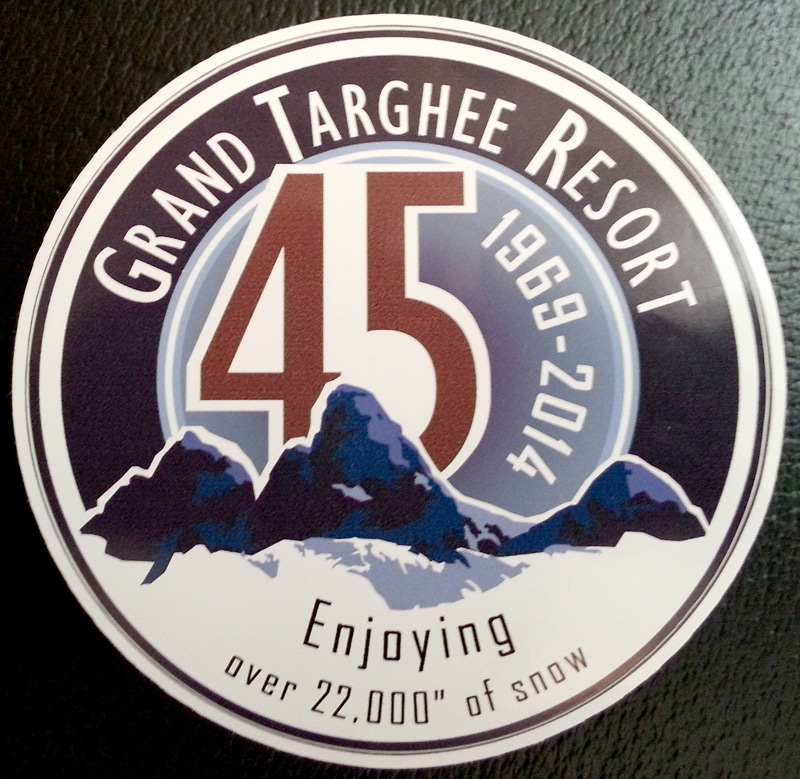 Targhee 45th anniversary commemorative sticker – for the collectors.