2013/2014 Avalanche Education Courses in Jackson Hole
2013/2014 Avalanche Education Courses in Jackson Hole
Another winter season approaches. Snow is beginning to fall and gain depth in the upper elevations of the Teton Range and the enthusiasm of local skiers and snowboarders is boiling over. The desire for fresh tracks and the increasing accessibility to snow safety gear, fuels this enthusiasm into skiing the backcountry terrain in the region. Along with the desire to find fresh tracks in skiing the vast wilderness in our area comes great responsibility; a responsibility to respect the awesome power of the mountains.
One of the first steps into learning to respect this power is taking avalanche education courses. These courses are provided by accredited guiding services and feature instruction from guides with extensive backcountry travel experience. With classes taught in three levels, skiers and snowboarders can build upon their education as their experience in backcountry travel increases. Topics for each course focus on central themes such as learning to read avalanche terrain, using snow safety equipment and human factors that contribute to decisions in the backcountry. Specific topics include:
Level 1
Recognizing and traveling in avalanche terrain
Avalanche transceiver use and rescue skills
Reading and interpreting the avalanche hazard forecasts
Field observations of snowpack, weather, and terrain
Learning how human factors, or biases, can influence decision-making
Level 2
Weather history and how it applies to stability assessment
Multiple burials and advanced rescue techniques
Advanced stability analysis: applying strength, structure & energy into a stability assessment
Route finding and decision making in group management
Human factor traps, escapes and observations
Level 3
Proficiency in single and multiple burial search techniques
Effective organized rescue techniques and leadership
Improved understanding of snowpack formation & metamorphism
Professional standard of recording data and record keeping
Efficient & accurate route-finding and group management in complex terrain
Listed below are the four guides services that offer avalanche education courses in the Teton region with an updated schedule of classes. We recommend that you explore all the services to determine which company would be best for you to start your avalanche education with.
American Avalanche Institute
From AAI: American Avalanche Institute is the oldest avalanche education school in the country, and is currently the largest private avalanche course provider. AAI teaches level 1, 2 & 3 avalanche courses, educating recreationists and professionals. These courses spend a significant amount of time – 60% or more – in the field, offering students opportunities for hands-on learning. Last year, AAI educated well over 1000 backcountry users, through Level 1, 2 & 3 avalanche courses, as well as avalanche awareness presentations in Jackson, Dubois, Idaho Falls and Driggs. AAI is recognized by the American Mountain Guides Association as an avalanche course provider for Level 2 & 3 avalanche courses
www.americanavalancheinstitute.com
Also check out new content and conditions updates for the American Avalanche Institutes blog: www.avalancheinstitute.wordpress.com
Level 1 – $300

December 6-8, 2013
January 2-5, 2014
January 16-19, 2014
February 15-17, 2014
February 27 – March 2, 2014
Level 1 Refresher – $160

December 13-14, 2013
Level 2 – $415

December 14, 15, 21, 22, 2013
January 11-13, 2014
February 1-4, 2014
Level 2 Refresher – $160

December 20-21, 2013
Level 3 – $1250

January 11-16, 2014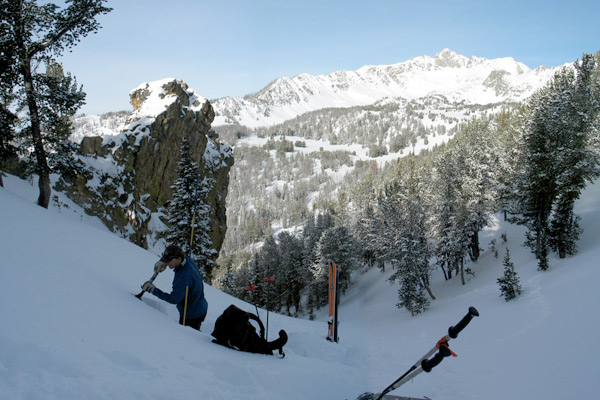 Photos: American Avalanche Institute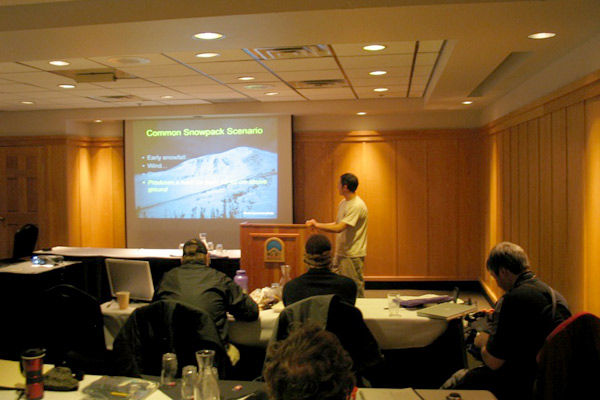 Exum Mountain Guides
From Exum: After guiding and teaching for 79 years, Exum Mountain Guides enjoys an unmatched reputation for excellence. The guide service has grown since those early years, but we still hire guides who are able to teach and inspire others. Our experience is now international. Collectively, our guides have climbed in the United States, Alaska, the Alps, the Andes, Antarctica, China, Tibet, the Karakoram, and, of course, throughout the Himalayas. Come climb with the Exum Guide Service and School of American Mountaineering.
Level 1 – $300

January 9-12, 2014
February 20-23, 2014
Level 2 – $425

January 23-26, 2012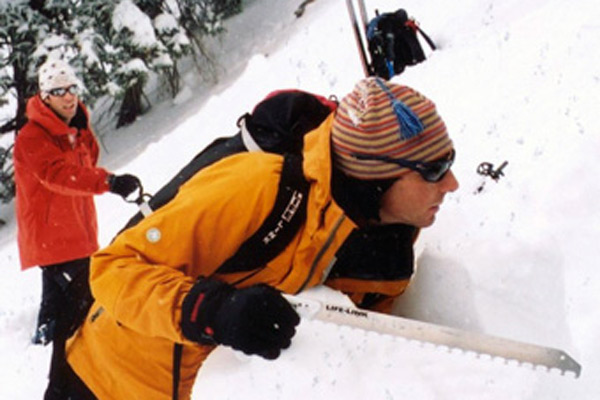 Photos: Exum Mountain Guides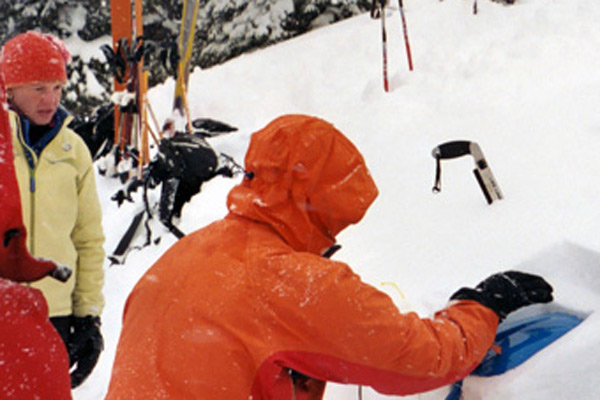 Jackson Hole Mountain Guides
From JHMG: Why take a course with Jackson Hole Mountain Guides

We offer excellent student to instructor ratios and small class sizes.
Our winter guides are some of the most experienced avalanche educators in the country.
JHMG avalanche courses place a strong emphasis on decision-making and practical avalanche skills with lots of field time so that you can be involved with real decisions in real terrain appropriate for your experience level.
Our Level 1 and Level 2 Avalanche Courses offer full day tours in Grand Teton National Park for those who are ready for a rigorous outing.
JHMG is a certified AIARE Course Provider.
New! – Participant Gear Specials. All course participants receive: 1)15% discount coupon for avalanche safety gear from Skinny Skis; and 2) opportunity to win a piece of gear from Mountain Hardwear in a raffle held at the end of your course.
Level 1 – $335

December 10-12, 2013
December 17-19, 2013
January 3-5, 2014
January 7-9, 2014
January 14-16, 2014
February 7-9, 2014
Level 1 (cont)

February 11-13, 2014
February 21-23, 2014
February 25-27, 2014
February 24-26, 2012
March 7-9, 2014
March 14-16, 2014
Level 2 – $425

January 30 – February 2, 2014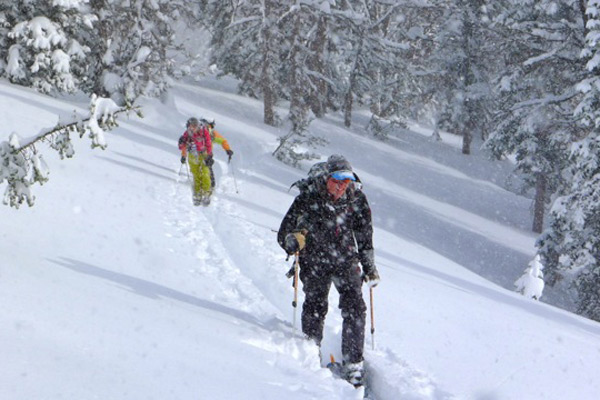 Photos: Brian Warren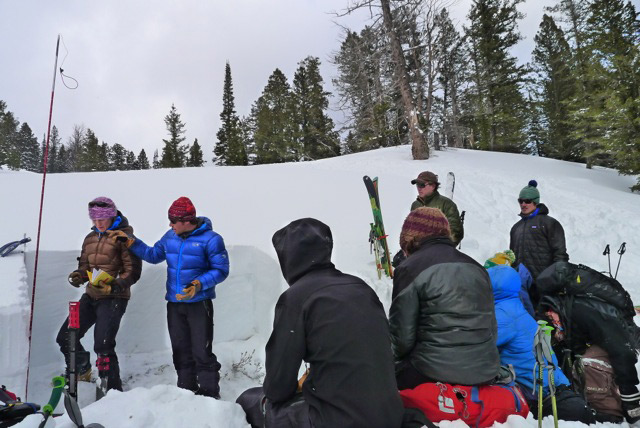 Jackson Hole Outdoor Leadership Institute
From JHOLI: Jackson Hole Outdoor Leadership Institute's (JHOLI) mission is to provide the highest quality training through applied educational programs related to avalanche awareness education and wilderness medicine. JHOLI aims to deliver educational programs to help better inform the recreational and professional backcountry user. We believe an organized educational effort can significantly reduce accidents, save time and money, and equip backcountry users with the necessary skills to become outdoor leaders who safely enjoy the Tetons and all mountain ranges.
Level 1 – $289

December 12-15, 2013
January 19-22, 2014
Level 1 and Wilderness First Aid Combined Class – $550

January 22-26 2014
Level 2 – $475

January 16-18, 2014
February 20-23, 2014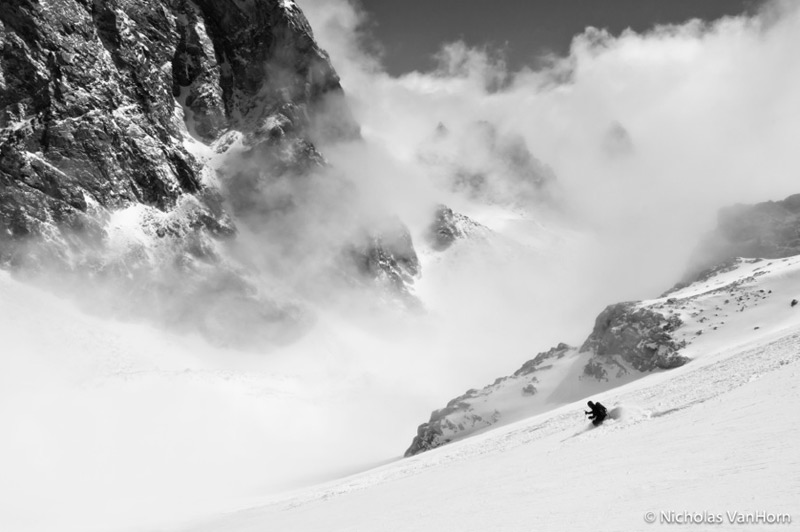 Photo: Nicholas VanHorn