Video of the Day – Primordial: Yellowstone & Grand Teton National Parks
Primordial —- Yellowstone / Grand Tetons from Voortex Productions on Vimeo.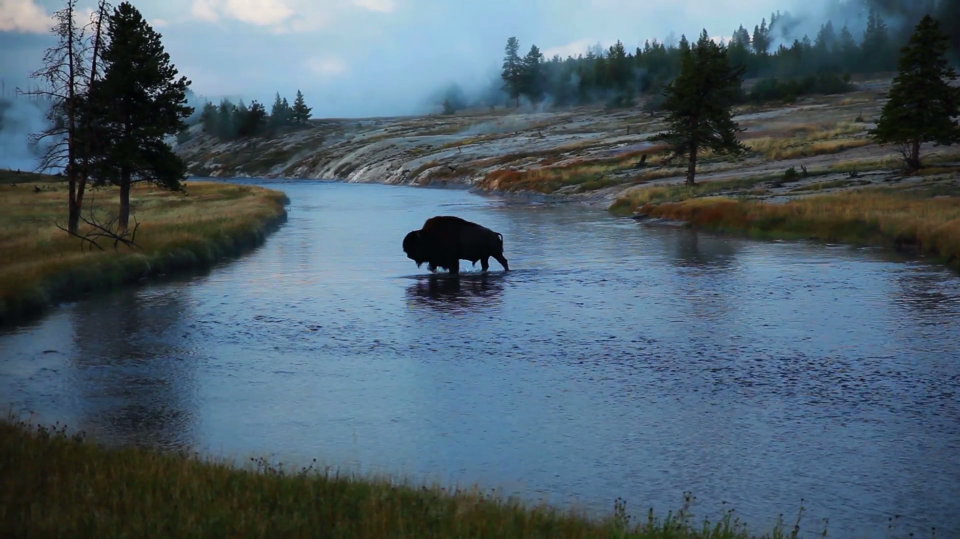 Vimeo Staff showcase short film about Yellowstone and Grand Teton National Park
Recently, the team at Vimeo selected a short film shot in Grand Teton and Yellowstone National Parks as a "Pick of the Week". Created by Vortex Production, the film showcases seasonal beauty in the parks with exceptional craftsmanship.
From Vortex Productions – Primordial was shot with my trusty 5DmkII, 7D's and my family of Tamron Lenses… While on my way to teach a workshop at The Black Hills Photo Shootout in South Dakota for Outdoor Photo Workshops, I took an extra 8 days to stop in Yellowstone and the Grand Tetons. I had always wanted to visit Yellowstone, but in my countless trips to South Dakota I had never dropped south of I-90 for the Yellowstone experience. To be honest, I think I was nervous. Partly because of the mystifying nature of the landscape but also I felt that once I visited I would never want to leave, or that perhaps it wouldn't meet my expectations. I visited Yellowstone alone and I think for my first time, that was the way to go… Though, I was nervous, I made a point to be an opportunist and go out of my way to experience the true nature of the land to the best of my availability's. To continue reading, visit Vortex Productions