September Fly Fishing Update
Sponsored by Fish The Fly Guide Service in Jackson Hole

Jackson Hole Fly Fishing Summary
It's been fun to be on the Snake River lately! Our weather is shifting in to Fall, although we've yet to have a frost which is a bit unusual. Not exactly unheard of, but we're still more or less in Summer mode on the river.
No frosts means that Terrestrials are still on the menu for our Cutthroat. Hoppers, Beetles, and Ants are good choices for smaller dry flies in the riffles. I like Power Ant variations or JB's Honey Ant as a dropper off of my larger bug in a double dry fly setup on warm, sunny days. Tim's AC Hopper in Black/Yellow has been a go-to in the afternoons when the Hoppers are out and the winds pick up some and knock a few of these morsels in the river.
Flies To Look For On The Snake
Rain showers are getting the Mayflies to pop – PMD's, Mahoganies, Hecubas. The trout are looking for larger Hecuba patterns, like #10-12 Para Hares Ear or Para Adams, in sections of river where they live. Deadman's-Moose and Astoria-West Table are good spots to look for these Drakes.
One Fly Tournament Wrap Up
The Jackson Hole One Fly was this past weekend and was interesting fishing for participants. The Hoback River blew out on Saturday and the Buffalo and Gros Ventres on Sunday making for tougher fishing. Combined with higher water, this made streamers and larger Stoneflies the hot patterns. A number of really large Cutties, including a 23″ SRC, were landed, but there were plenty of lower scores as well due to the muddy water.
Fly Fishing Forecast
The rest of Fall is going to be phenomenal! The BuRec will drop the Snake to Winter flows around October 1st and I expect that the trout will be stoked. Lots of water means happy, healthy trout like the one pictured below that was caught this past week on one of our guided trips. Hatches will be plentiful and crowds should be sparse!
Fish The Fly Photo of the Week
Flies in JB's Box

The trout are looking for larger Hecuba

patterns…
-Jason Balogh
Parachute Adams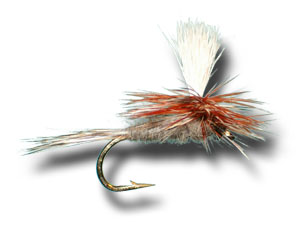 Drake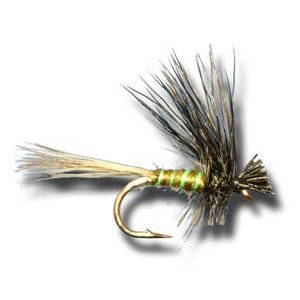 Hares Ear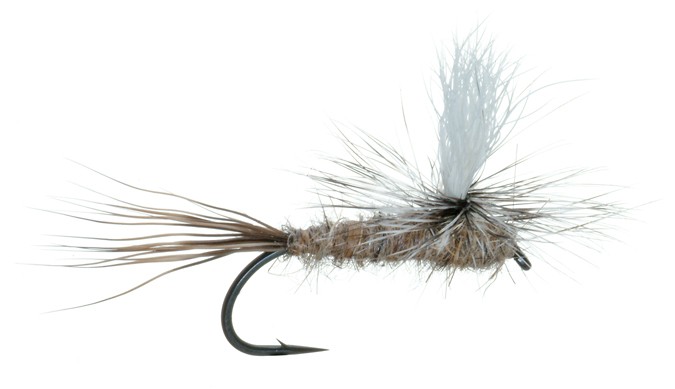 Trail Maps+ is an interactive Google Earth fishing guide to the Teton Region, Powered by The Mountain Pulse