Upcoming Event: Black Mother Jones Album Release Show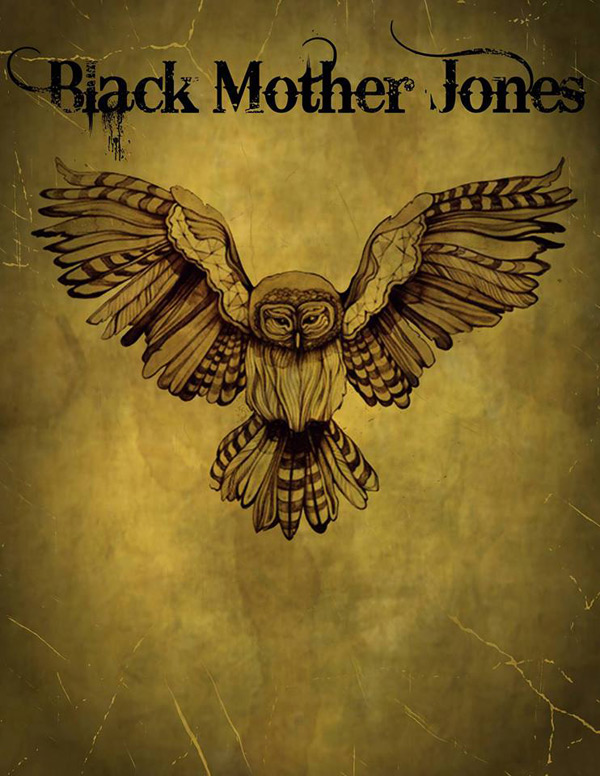 Black Mother Jones Album Release Show
Saturday 8/17 – 9:00pm Eleanor's Bar and Grill $5 Cover – $10 for the show and a CD
Previewed by: Stephen Williams
I have never been a big fan of categorizing music into genres. Enough of this jazz-fusion, progressive-jam-grass, groove-funk nonsense, just give me some good old fashioned Rock'n'Roll! Around here over the last few years, there hasn't been much original rock being played, but the newly formed local band Black Mother Jones is here to fill that void. Part of the new wave of local musicians who are putting Jackson on the map as a destination for original music, Black Mother Jones consists of dual lead vocalist and guitarists Taylor Upton and Lief Routman, Adam Woolley on bass and Jacob Gampe behind the drums. This four piece's stripped down, no bullshit necessary style of rock has developed since their conception last summer, and is fully realized on their debut album 'Prepared for Nasty Weather'. The album is the first to be recorded at the Pink Garter Theatre with Dusty Nichols-Schmolze, and was crowd-funded through the bands recent Kickstarter campaign. This Saturday August 17th, will be your first chance to hear the band perform the songs from this album live at Eleanors Bar for their CD release show. I recently caught up with guitarist Leif Routman to discuss the recording process, the album and Black Mother Jones' plan for the future.
Listen to the first single from Prepared for Nasty Weather, Bang! Bang! Bang!
TMP: How would you describe the style of your debut album Prepared for Nasty Weather?
Leif: Prepared for Nasty Weather is a diverse group of songs, each with their own flavor and mood, but all based in an accesible rock format. The music is radio ready yet deep, with lots of crafted parts and layers to discover with successive listens.
TMP: What was it like being the first band to record inside the Pink Garter?
Leif: The Garter crew did a great job making us feel comfortable, and as the studio aspect of the theater continues to grow and improve, it will really be a premier regional spot for music creation. Special thanks to Dom Gagliardi, Noah Waldron, and Marshall Davis for their support. We spent 8 days tracking in the garter right on stage, so it was pretty fun to imagine a packed theater while laying down different parts. Drums and bass were recorded live as well, so there was cool rockshow vibe.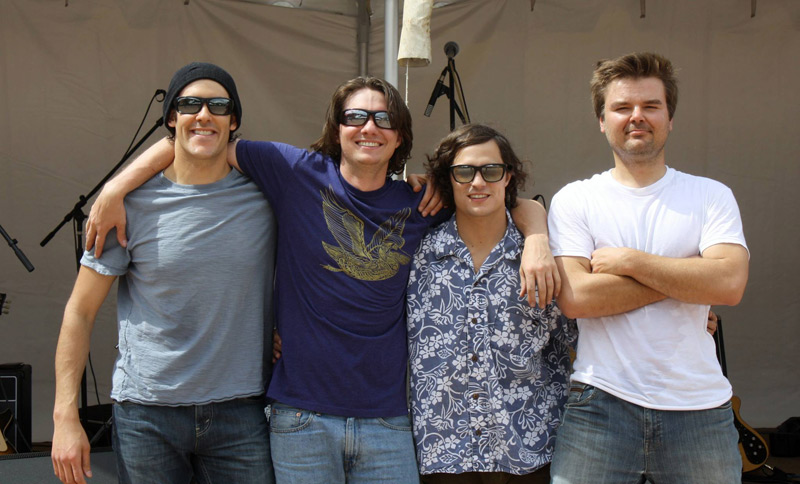 TMP: How has the band developed during the recording of your first album?
Leif: The band has really developed with the recording process, as before making this album we had really only played a handful of shows as BMJ. The process put everything under a microscope, and forced us to focus on tightening up the sound, which has led to things really getting dialed and some great shows since.
TMP: Whats next for Black Mother Jones?
Leif: This cd release show will most likely be our last big Jackson hurrah before we hit the road for the month of October. We're heading first to Austin Texas, then to New Orleans and through Mississippi, Alabama, Georgia, South Carolina, Tennessee, and Missouri for our tour. We really want to emphasize that all proceeds from this cd release show will be going towards purchase and maintenance of our tour van, so that we can travel safe and represent Jackson Hole rock n roll to the rest of the country. We're also reaching out to record labels, radio, and full online distribution for our LP in an effort to really put this music out regionally and nationally.