Jackson Hole Fly Fishing Update
Fish The Fly Guide Service

Fishing report provided by Jason "JB" Balogh, lead guide at Fish The Fly in Jackson Wyoming . Fish The Fly offers drift float and backcountry fly fishing trips in the Greater Teton Region as well as scenic wooden boat floats on the Snake River.
Jackson Hole Fly Fishing Summary
It's hard to believe we are only halfway through the summer fishing season here in Jackson Hole since it began early this year. Both the South Fork and the Green Rivers were on fire early with low flows and consistently warm weather. The catching was unbelievable in July on these world class rivers!
With a dry Spring and warmer weather, the BuRec announced that they would ramp up flows out Jackson Lake to 5000 cfs for the whole month of July. Ouch, not what we wanted to hear! This made fishing on the Snake River in the valley inconsistent at best. Lots of small fish to be had on the surface and a few larger ones on streamers on any cloudy days.
To their credit the BuRec has been transparent about their flow schedule and announced flow drops of 500 cfs every two weeks starting August 1st. As expected, the first drop brought our Cutthroat to life with a Classenia Stonefly hatch. These stoneflies are a little early this year, but will be around for awhile with each flow drop sparking a hatch.
This past week has been more of the Snake River we are used to with larger trout looking to the surface for big bugs. Stonefly attractors like the Chubby Chernobyl in gold, pink, and tan are producing. Circus Peanuts, Fat Alberts, September Stones, or your favorite Chernobyl in #8-10 should work well right now.
Fish The Fly Photo of the Week
Flies in JB's Box

Twitching the fly is a great way to get fish to eat

in heavier water.
-Jason Balogh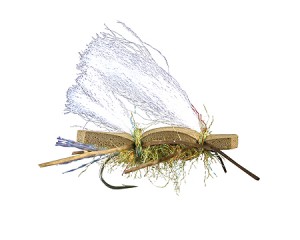 Golden Chubby Chernobyl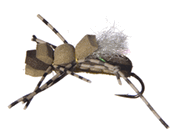 Fat Albert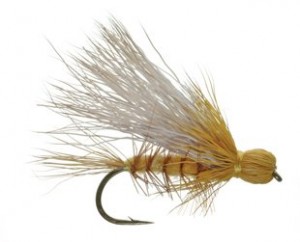 Stone Fly Imitation
Trail Maps+ is an interactive Google Earth fishing guide to the Teton Region, Powered by The Mountain Pulse