Hundred Days – 2013 Targhee Bluegrass Festival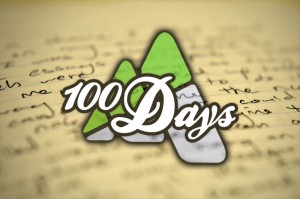 08/14/13 – 26th Annual Targhee Bluegrass Festival
Written by: Ellie Stratton-Brook
Photos by: Christie Quinn and Harper Hollis
Continuing the 2013 Summer of Music, Grand Targhee Resort's Targhee Bluegrass Festival brought in a relaxed vibe full of string instruments and acoustic jams. Upbeat in a different way than Targhee Fest, these bluegrass artists were constantly collaborating and rocking the audience. On Saturday between Elephant Revivals set at 5pm and Donna the Buffalo's set at 7pm, a short-lived rainstorm refreshed the audience. Trampled by Turtles closed out Saturday's line-up excellently, including a breathtaking cover of Arcade Fire's song "Rebellion (Lies)." Erik Berry, Trampled by Turtles mandolin player perfectly described the ambiance of Targhee Bluegrass Festival when he stated towards the end of their set that, "everyone who works here treats you like you're special and everyone who comes here is special." With upbeat covers and acoustic originals such as their song "Whiskey," Trampled by Turtles set created a wonderful vibe throughout the festival.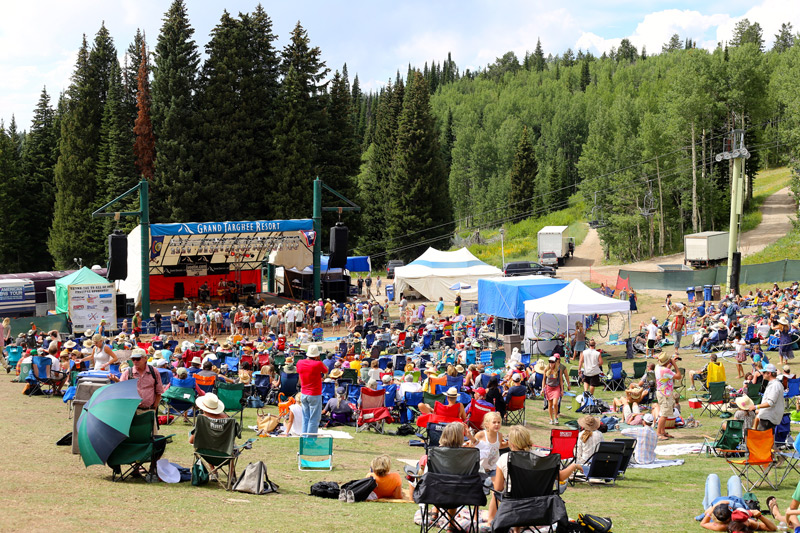 Late-night Saturday at the Trap bar, The Brothers Comatose played for those that may have missed their earlier set during the daylight hours. If you chose to attend late night then you definitely got your ten dollars worth. The Brothers not only jammed with Erik Barry from Trampled by Turtles, but they also brought up the Run Boy Run ladies to sing the song "Dead Flowers." In addition, The Brothers continually engaged the audience by handing out chopsticks allowing them to become part of the show and create ambient sound. Then, they had an audience member from their show in Salt Lake City join them on stage to sing, later followed by another guest appearance by Donna the Buffalo's female singer Tara Nevins. Finally, Saturday night ended with The Brothers Comatose physically playing in the audience for their last song, sending all those who attended back out into the campsites full of energy and ready to fuel their own late-night musical collaborations. Every campsite seemed to have their own group of musically gifted members who played on and on until the wee hours of the morning, eventually attracting Ben Morrison, vocalist and guitarist for The Brothers Comatose, who jammed with one of the campsites for a couple of songs.
Sunday had a slow start as festival-goers slowly awoke to another day full of musical talent and rowdy bluegrass. Luckily, the sun was shining once again, keeping everyone happy and dry. Although every day of Targhee Bluegrass had a wonderful lineup, Sunday had a truly compelling group of artists take the stage, including Growling Old Men, Spirit Family Reunion, and the Claire Lynch Band. Claire Lynch's storytelling vocals made for a mellow afternoon, and she popped on stage in a bright red dress, which was also seen at the merchandise tent after her show where she was kindly talking to her fans. After Claire Lynch, Greensky Bluegrass brought the groves up a notch with a catchy song about Wyoming that drove fans wild. Lastly, The Infamous Stringdusters sang in style as all five members charismatically serenaded the crowd. Their beautiful tunes and covers of songs such as The Police's, "Walking on the Moon," were set to the backdrop of a gorgeous Teton sunset. It was almost impossible for the band to leave the stage, as audience members demanded an encore, which the band happily conceded to. As venders closed their tents and festival attendees headed in mass back towards the campsites, the success of the festival was apparent. I doubt anyone would disagree that Grand Targhee Resort succeeded in putting on a magical summer of rowdy Americana and Bluegrass tunes.
Friday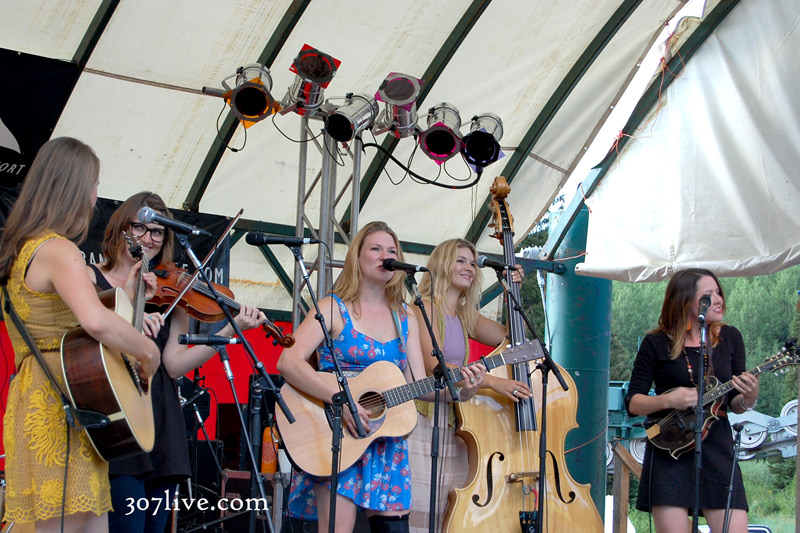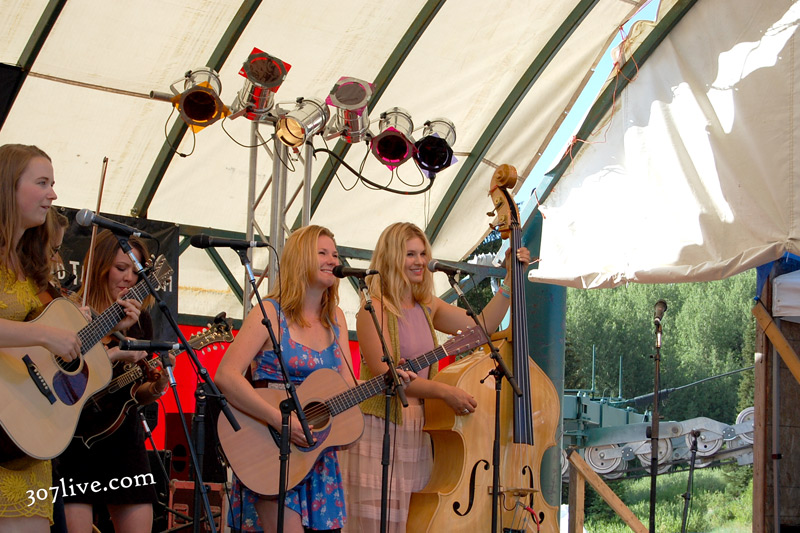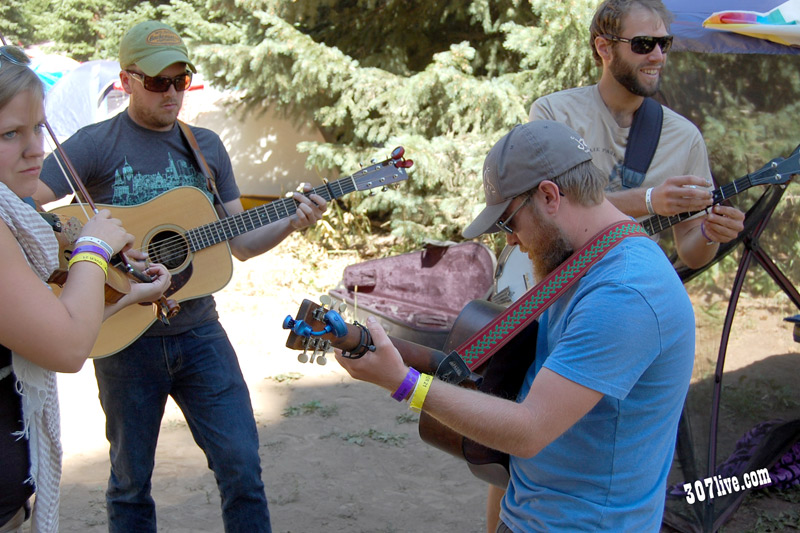 Della Mae and Campsite Jams on Friday. Photos: Harper Hollis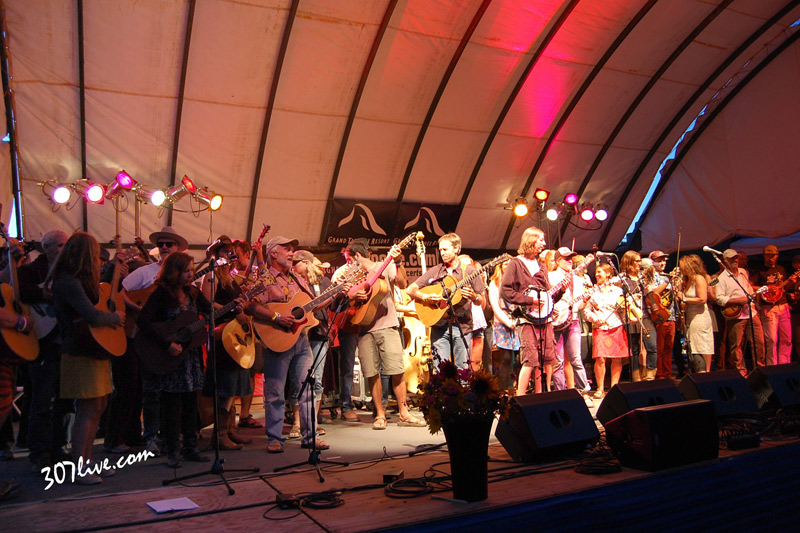 Targhee Bluegrass Music Camp. Photo: Harper Hollis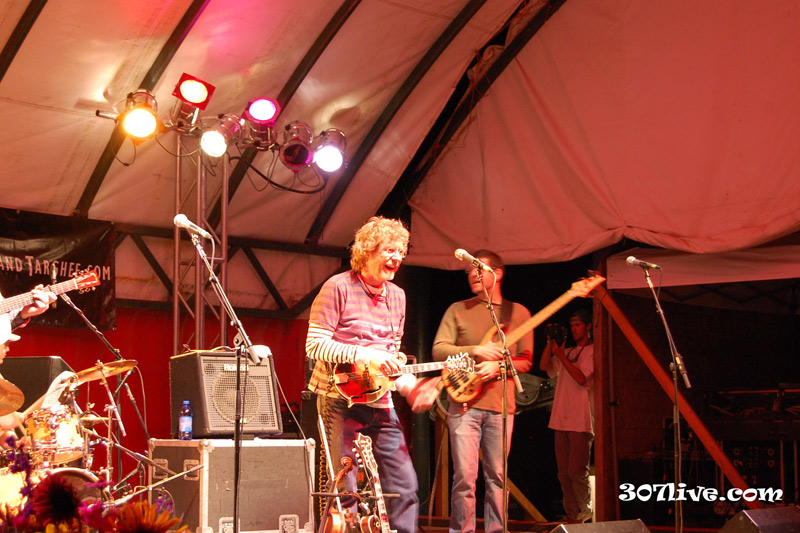 Sam Bush Band. Photo: Harper Hollis
Saturday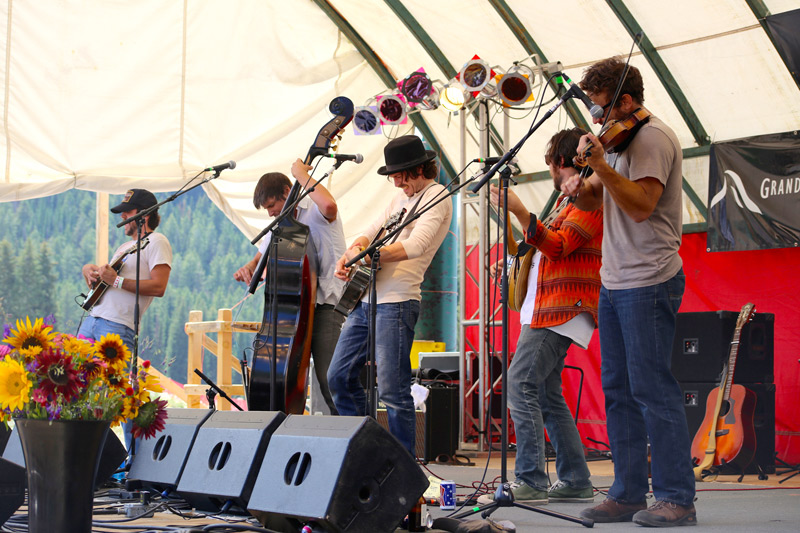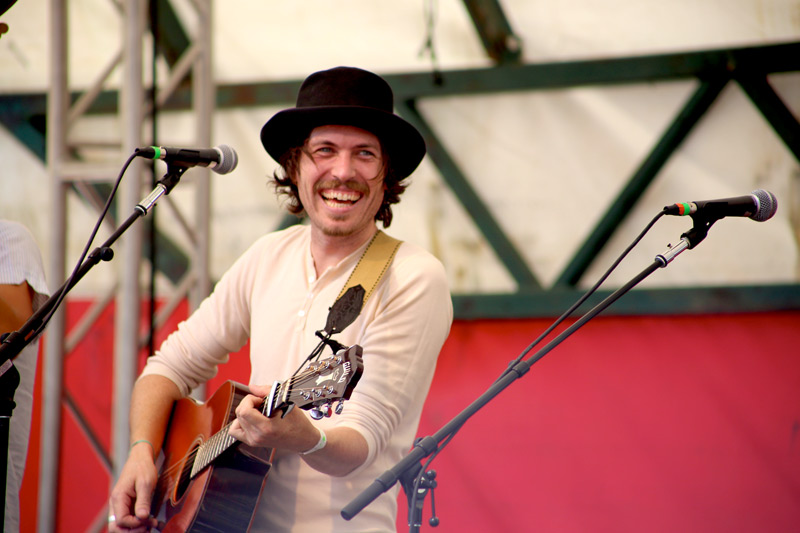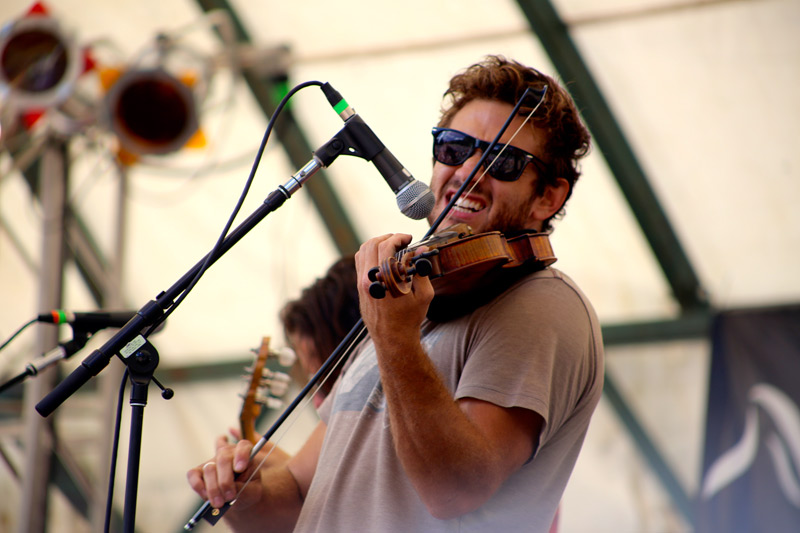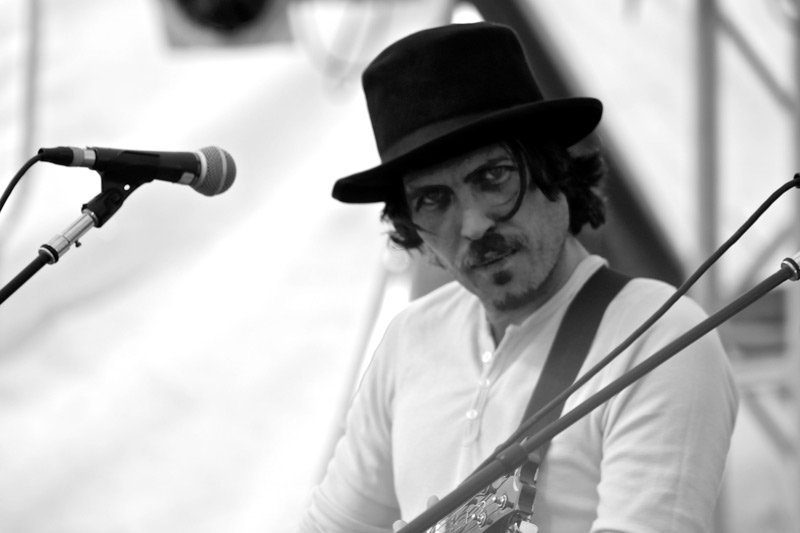 The Brothers Comatose. Photos: Christie Quinn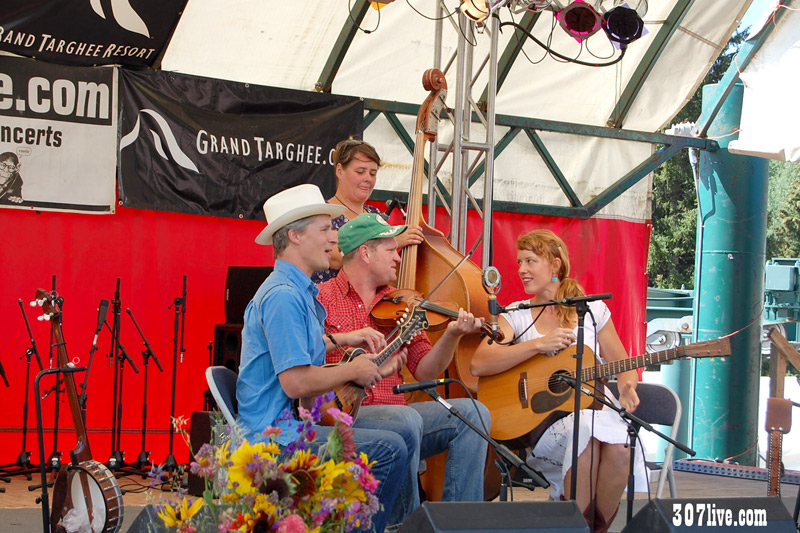 Foghorn Stringband. Photo: Harper Hollis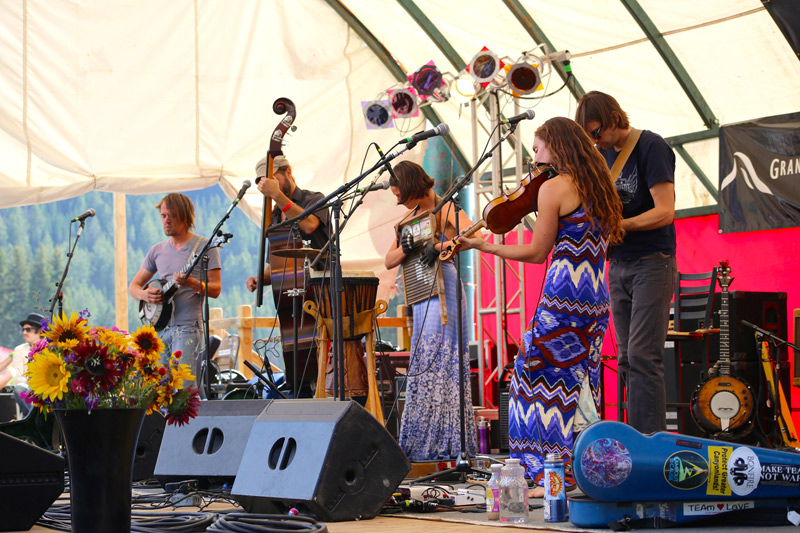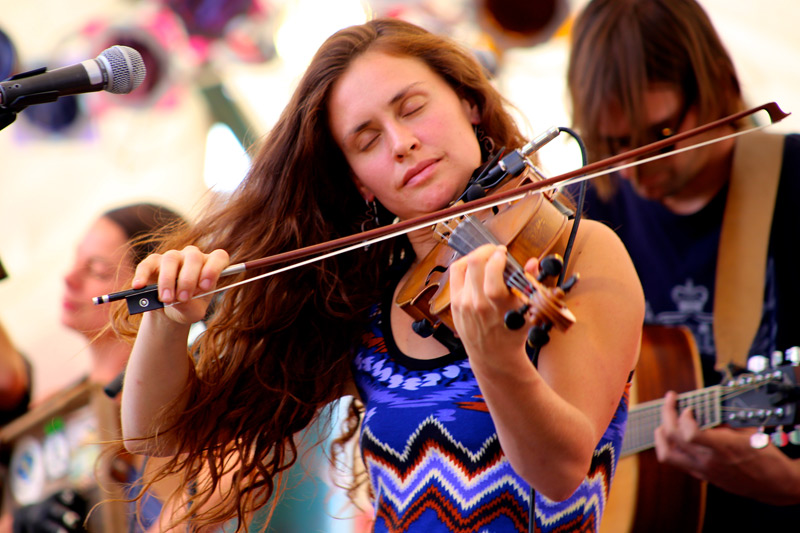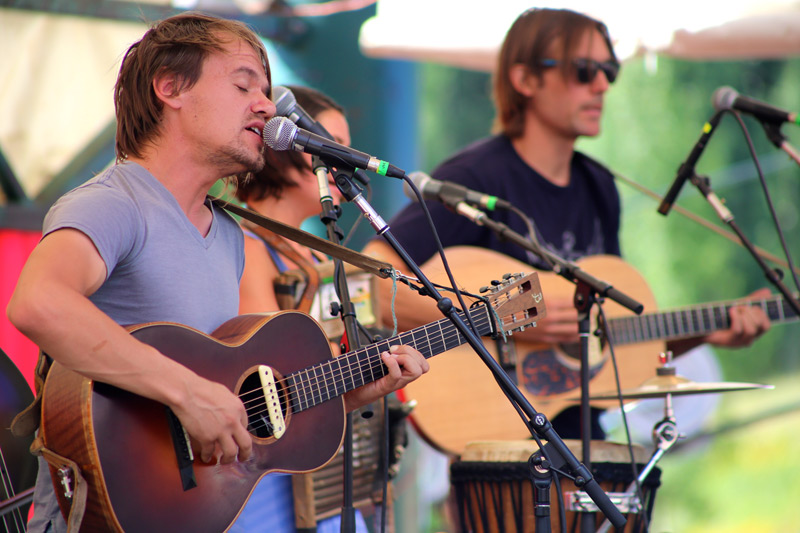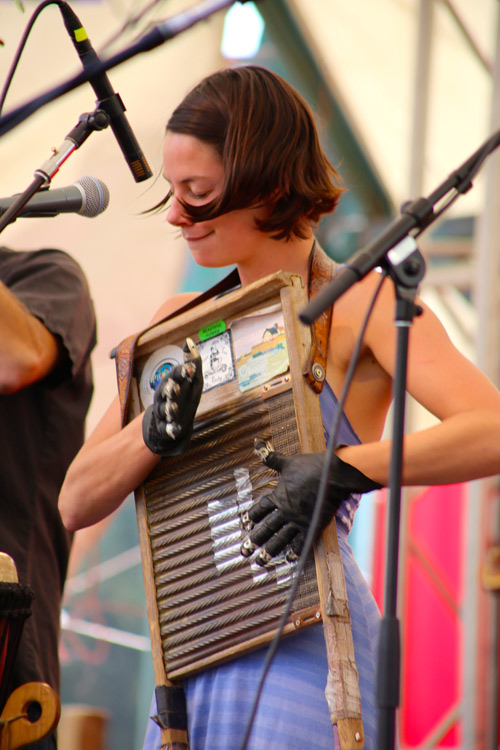 Elephant Revival. Photos: Christie Quinn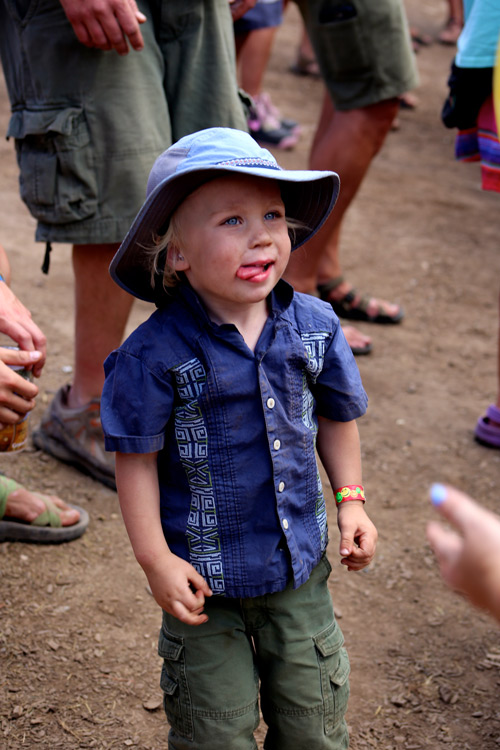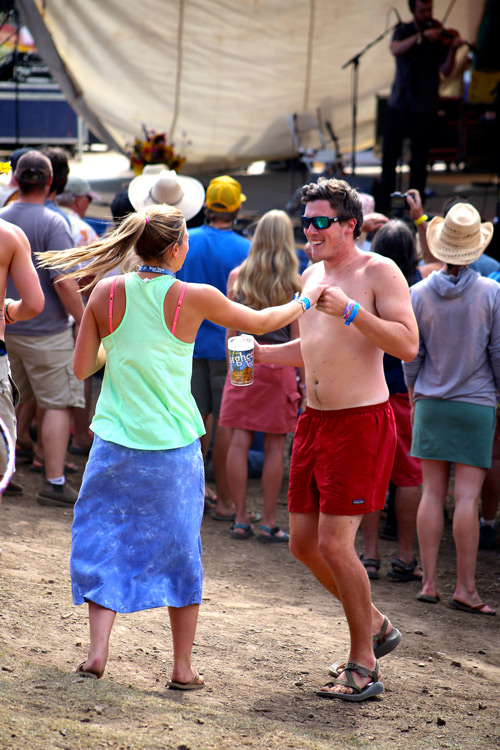 Targhee Bluegrass Crowd. Photos: Christie Quinn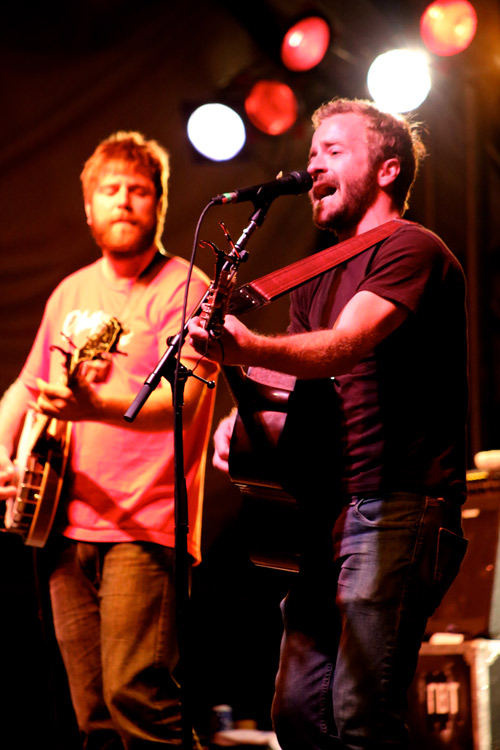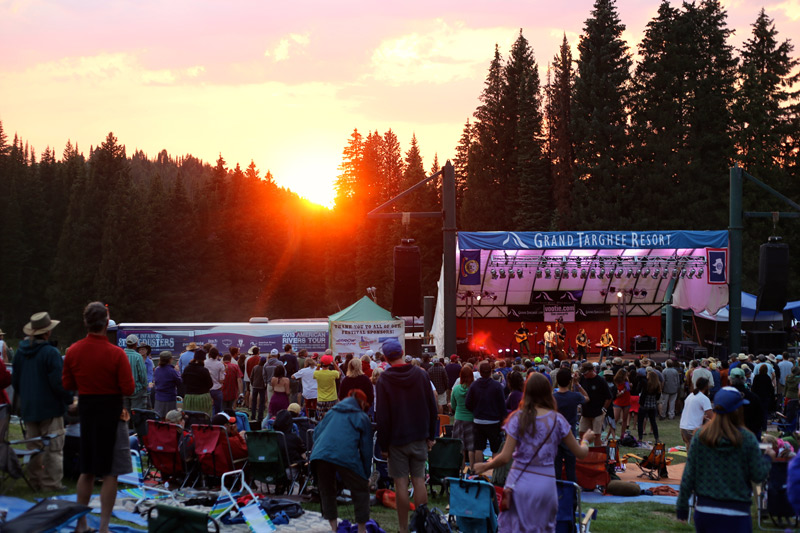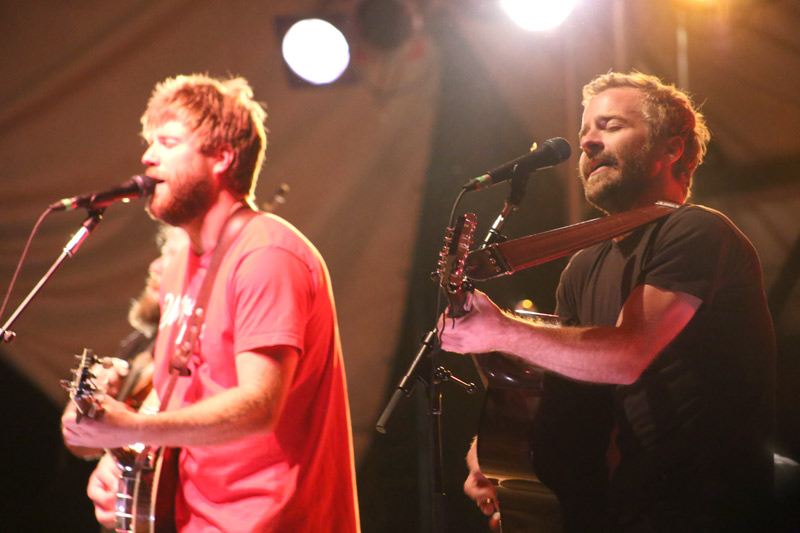 Trampled by Turtles. Photos: Christie Quinn
Sunday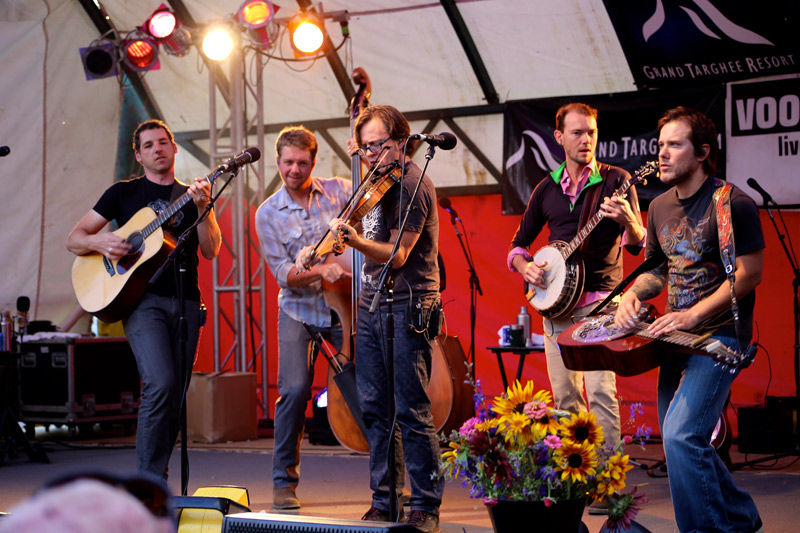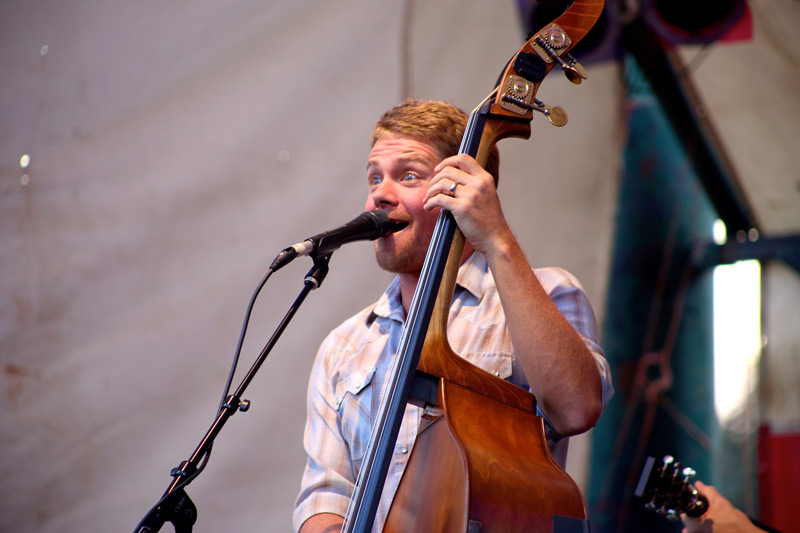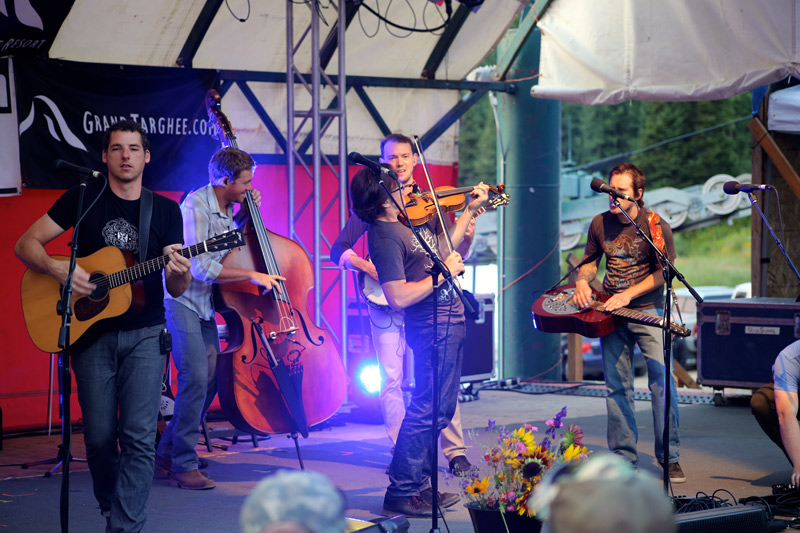 Infamous Stringdusters. Photos: Christie Quinn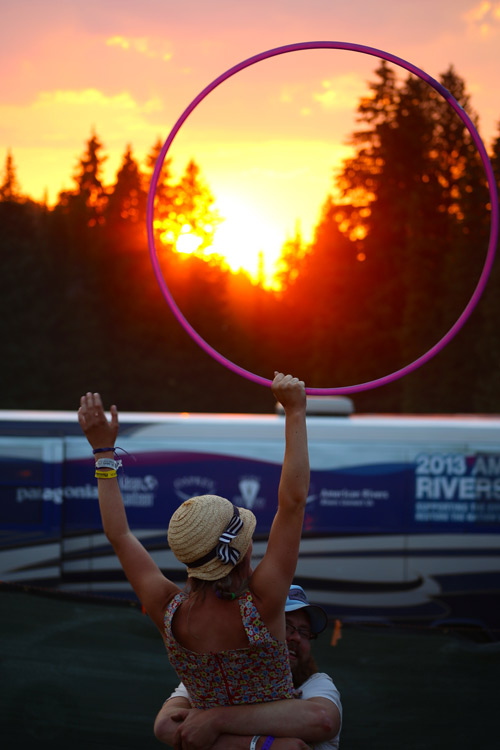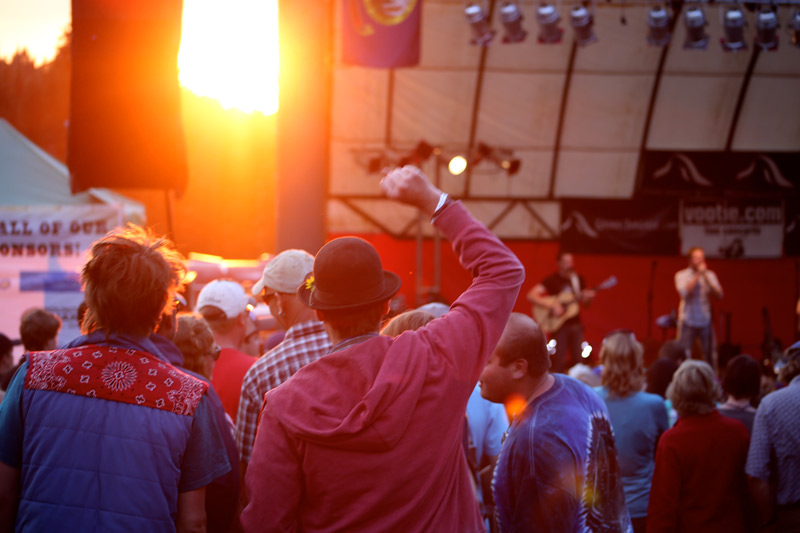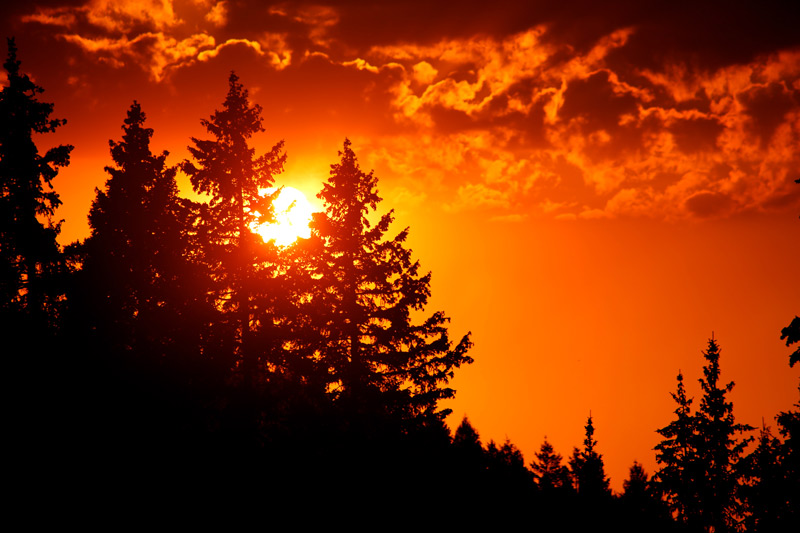 Grand Targhee Bluegrass Fest. Photos: Christie Quinn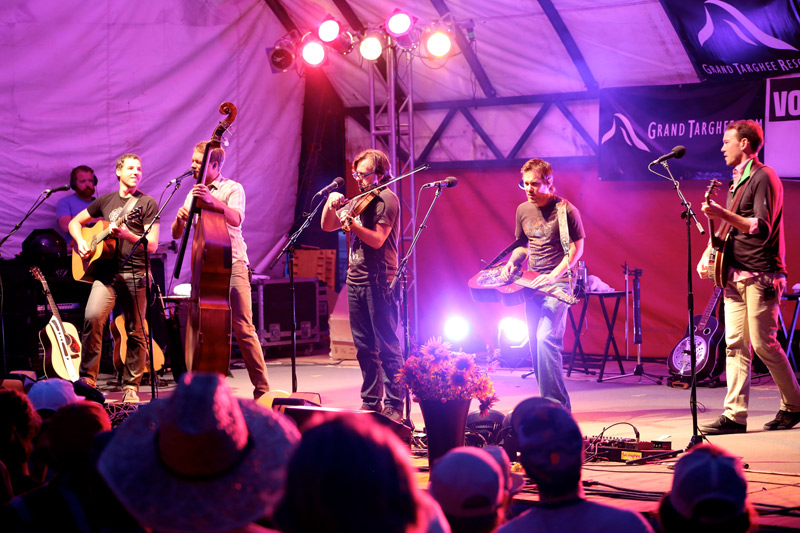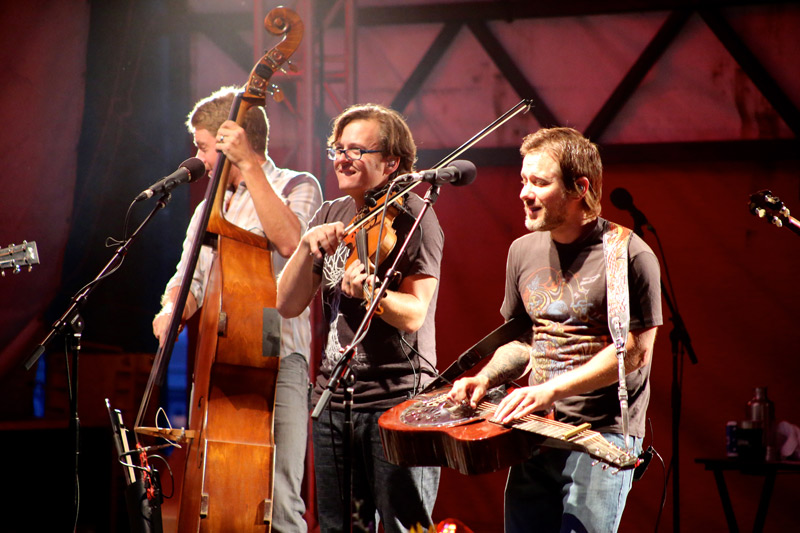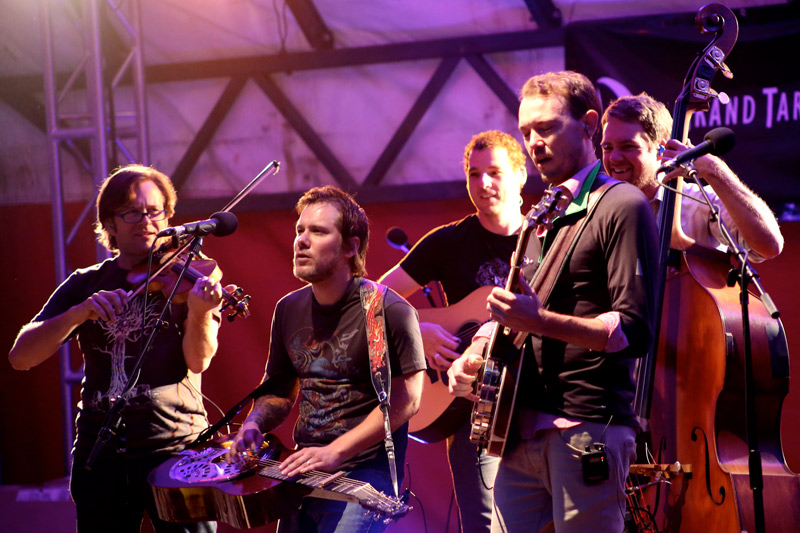 Infamous Stringdusters. Photos: Christie Quinn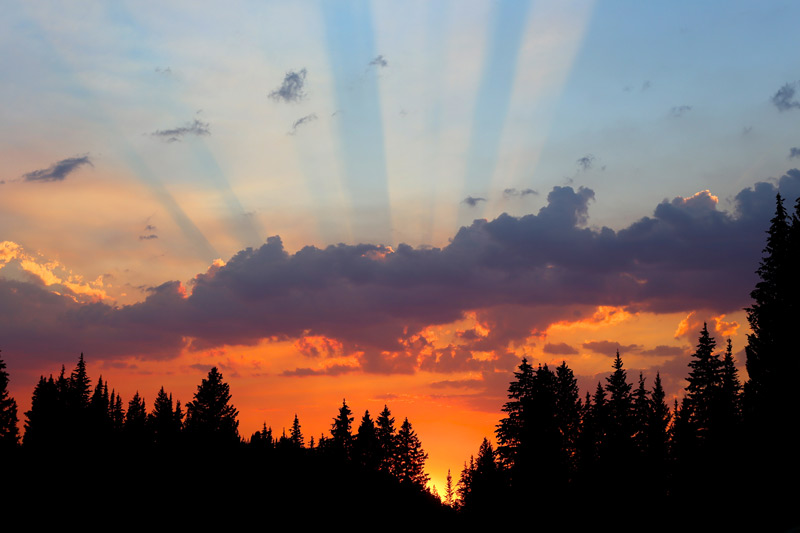 The sun sets on another Grand Targhee Bluegrass Festival. Photo: Christie Quinn