Hundred Days
Behind the Scenes at Jackson Hole Live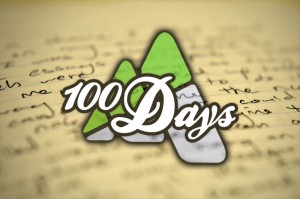 07/04/13 – Jackson Hole Live: Behind the Scenes on July 4th
Written By: Kori Price
Photos By: Christie Quinn
I don't know about you, but my mind is still imprinted by the evocative fireworks from Jackson Hole's July 4th celebration. However, the entire day was filled with flare from the moment the patriotic chirps summoned me out of my tent.
After a jovial day of hiking, brunching and floating, I pedaled over to the base of Snow King for JacksonHoleLive (free music series) and was immediately overwhelmed by the joyous and true-blue blend of people—the day of music was just beginning and there already appeared to be over 3,000 people lounging, dancing and celebrating in full force.
This summer, I have the fortunate opportunity to help make the JacksonHoleLive promotional video, which allows an All-Access Pass and an exclusive opportunity to meet and interview the participating bands. Needless to say, I felt like a lit firework when I heard the Young Dubliners and Old Crow Medicine Show were gracing us with their American allegiance.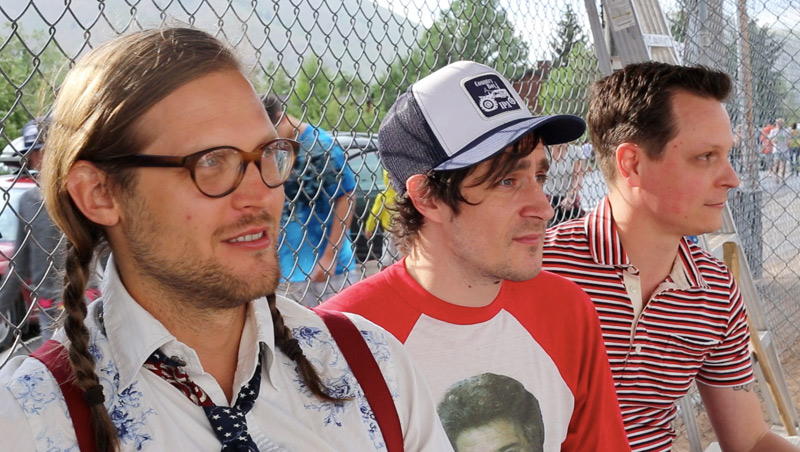 Band members of Old Crow Medicine Show observe the masses from the dugout at the Snow King Ball Field in Jackson Hole, WY on July 4th, which they say is the first Independence Day concert they have played in five years.
First interview with Chance McCoy, Cory Younts and Morgan Jahnig of the Old Crow Medicine Show sparked the evening into a continuous blastoff full of banter, booze and unabashed boogie-time.
"Getting to play a live show in Jackson Hole, WY on the 4th of July is just the best possible thing that we could have come upon," McCoy said. "It's just amazing to get to share this special day with a great group of people in one of the most beautiful places in the country."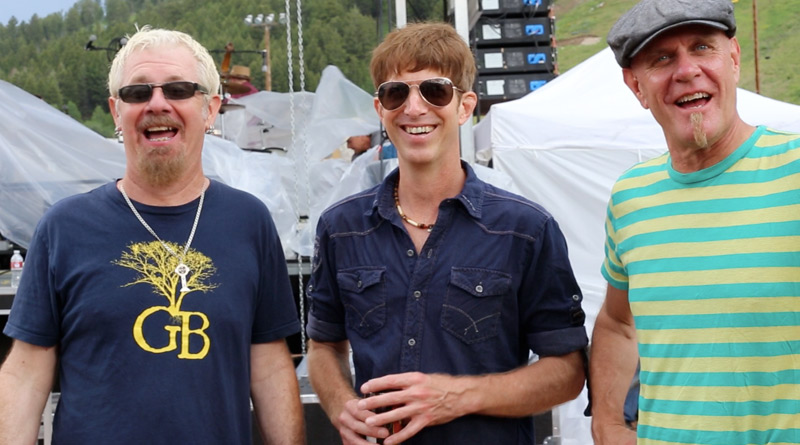 That chat was followed by banter with Keith Roberts, Bob Boulding and Chas Waltz of the Young Dubliners, who recalled playing hacky sack with Jonny Lang in the Snow King Ball Field over a decade ago.
"Happy faces everywhere!" remarks Boulding. "It was amazing…everyone had such good spirit and positivity today, rain came, someone even started conducting us!"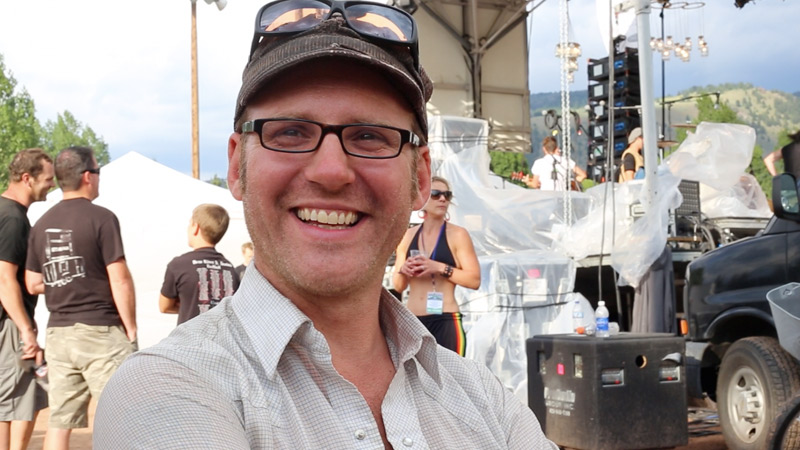 To top that off, we found local musicians, Michael Batdorf and Andy Calder of One Ton Pig, hanging around backstage who gave us their take on July 4th in Jackson Hole, WY.
"When I came to Jackson, the live local scene was barely thriving," Batdorf explains. "Now there is more original music here, and a pull for music nationwide making the live scene stronger than it's ever been, and I only see it going in one direction.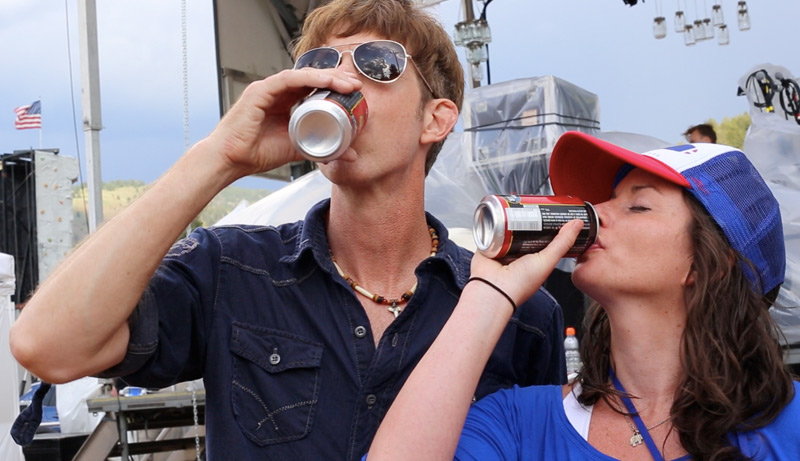 Bob Boulding (Young Dubliners) and I quench our spirits with a can of Snake River Brewery's finest after their July 4th show in Jackson Hole, WY.
My friend lifted me up on his shoulders just as the sun was setting. I glanced around at the nearly 16,000 people congregated at the base of Snow King chanting "USA!" and felt overwhelmed with pride as I thought about how fortunate we are to live in such a beautiful country, and to be surrounded by such love with the liberation to express it.