4th of July 2013 in Jackson Hole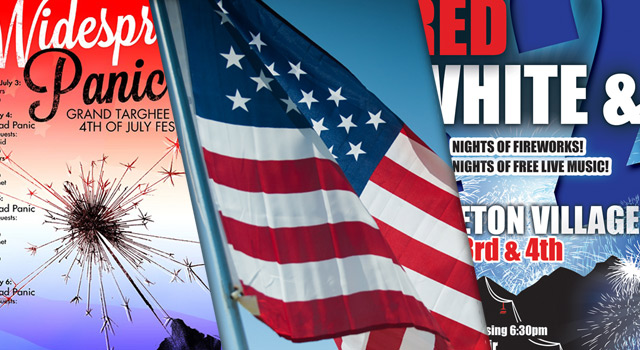 Fire up the BBQs and stock the coolers with ice, it is once again time for Independence Day in Jackson Hole. With the hot weather we have been having, I definitely suggest getting out on the river to cool off before hitting up all the great events happening around the region, including live music and fireworks on both sides of the pass. Check out some highlight below
For a full list of events happening around Jackson, visit the Jackson Hole Chamber's Website
Jackson Hole Live and Town Fireworks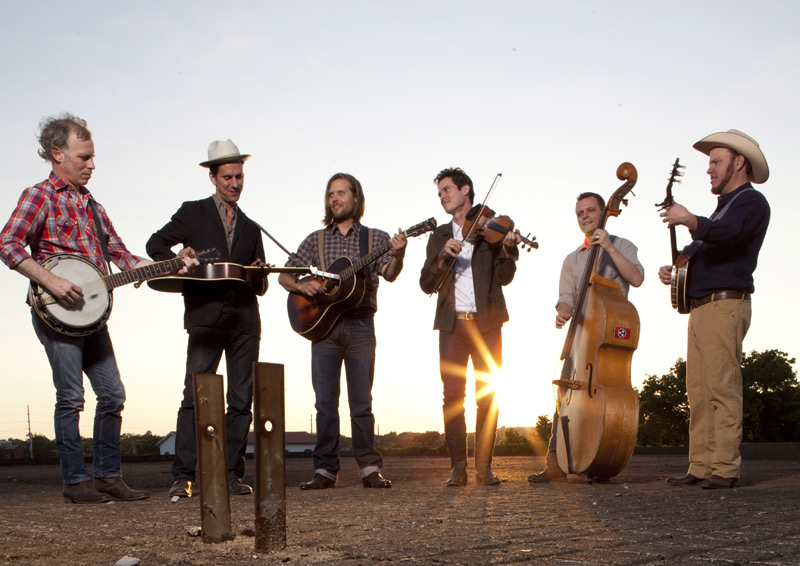 After an overwhelming turn-out on Saturday, Jackson Hole Live is back at it again with 8 hours of live music and family entertainment at the base of Snow King Resort. A full line-up headlined by North Carolina's Old Crow Medicine Show will be capped off by the Jackson Hole Jaycee's famous fireworks show above town. Judging by the number of people we saw at the first Jacskon Hole Live of the summer, I would recommend staking out your spot on the lawn ealry to get the best vantage point for both the music on stage, and the firework show above (just remember to leave the coolers and dogs at home).
2:00 pm – Thomas Sneed with special guest Ben Winship
3:00 pm – One Ton Pig
4:15 pm – Young Dubliners
6:00 pm – Grand Teton Music Festival Live Concert Simulcast
7:30 pm – Parker Millsap
8:15 pm – Old Crow Medicine Show
10:00 pm – Fireworks
Visit Jacskon Hole Live for more info.
Widespread Panic 4th of July Festival at Grand Targhee
July 3, 2011 – Grand Targhee Resort
For the 3rd time in the last four years, Widespread Panic will rock Teton Valley on the 4th of July. Once again playing for three consecutive nights at Grand Targhee Resort, Widespread will be joined by Slightly Stoopid, Futurebirds and more to make this weekend the kick-off for music festival season at the 'Ghee.
Wednesday July 3rd

Music Starts at 7:00pm
Sons of Fathers
Motion Potion
Thursday July 4th

Music Starts at 4:00pm
Sons of Fathers
Motion Potion
Slightly Stoopid
Widespread Panic
Late Night Music at the Trap Bar starts at 12:15am
Diarrhea Planet
Motion Potion
Friday July 5th

Music Starts at 5:00pm
Motion Potion
Diarrhea Planet
Futurebirds
Widespread Panic
Late Night Music at the Trap Bar starts at 12:15am
Motion Potion
Futurebirds
Saturday July 6th

Music Starts at 4:00pm
Bloodkin
J-Boogie
Widespread Panic
Late Night Music at the Trap Bar starts at 12:15am
Bloodkin
J-Boogie
Individual day tickets, weekend passes and camping passes are still available at Grand Targhee's Website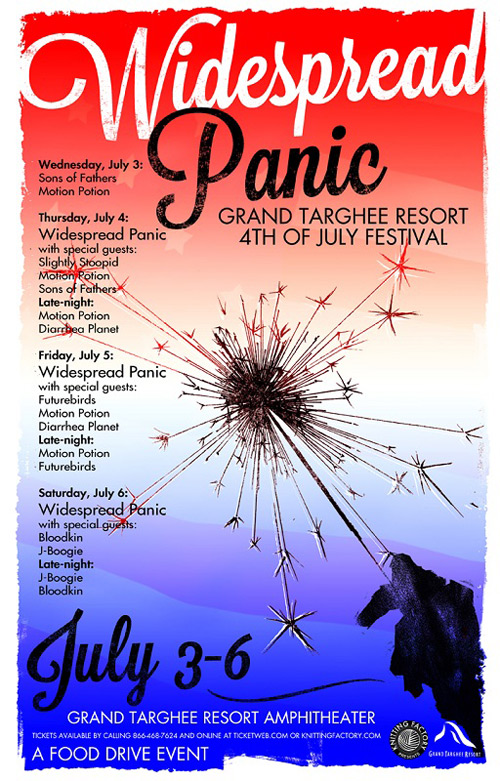 Red, White & 2 at Teton Village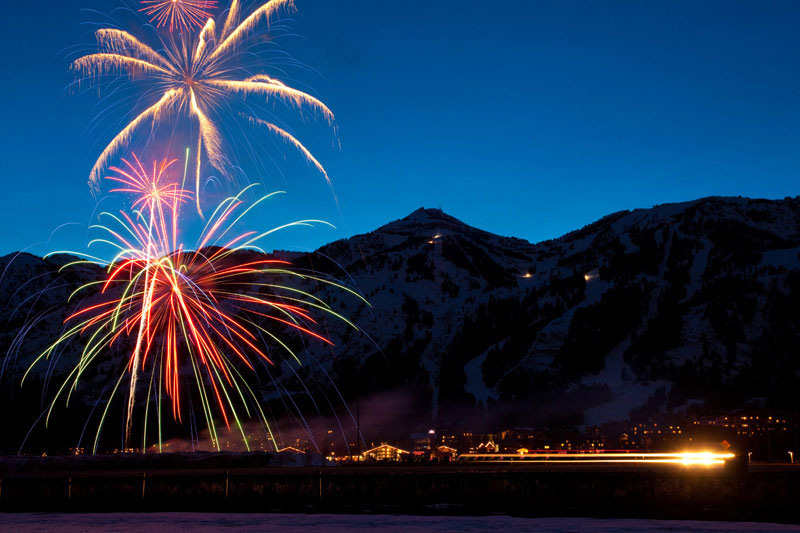 Photo: Tristian Greszko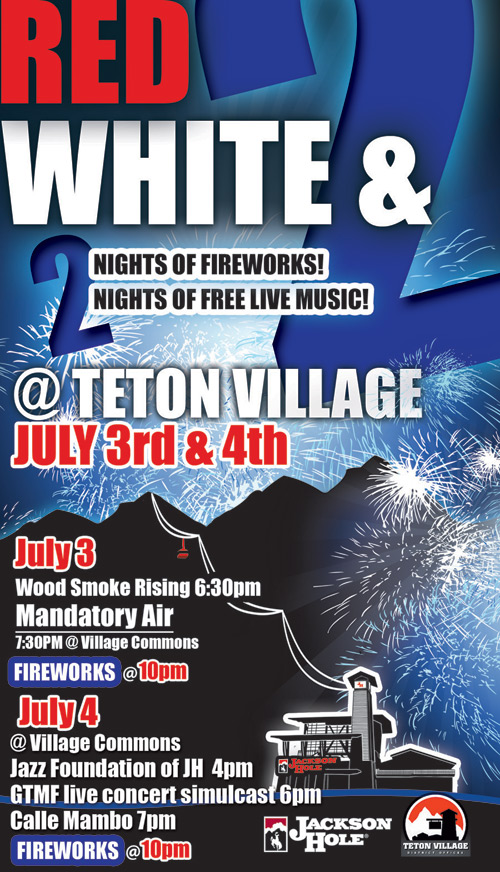 Because one night of fireworks is never enough, Jackson Hole Mountain Resort is hosting two consecutive nights of entertainment in Teton Village. Along with live outdoor music from local legends Mandatory Air and Calle Mambo, the Grand Teton Music Festival Orchestra will be performing their annual Live in the Hole Performance inside Walk Festival Hall on Thursday. The performance will be broadcast live on screens in Teton Village as well as in town at Jackson Hole Live.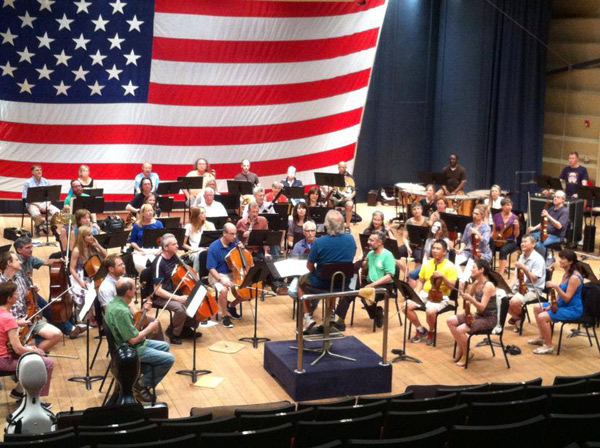 The grand Teton Music Festival rehearsing for their annual 4th of July Show. Photo: Grand Teton Music Festival