2013 Targhee Music Festival
Intro by: Kori Price
The 9th annual Grand Targhee Music Festival in Alta, WY (July 19-21) seduces bands from around the country, many returning due to its magnetic location and intimate audience. The stage faces the western slope of the Grand Tetons creating a natural beauty that moves with the music. When the sun is setting, take a moment to observe the wildflowers, towering pine trees and staggering mountain peaks that seem to perk up a little higher for every new act. Let that breathtaking moment fuel your boogie because this weekend will be one you want to put on repeat…kind of like your favorite album.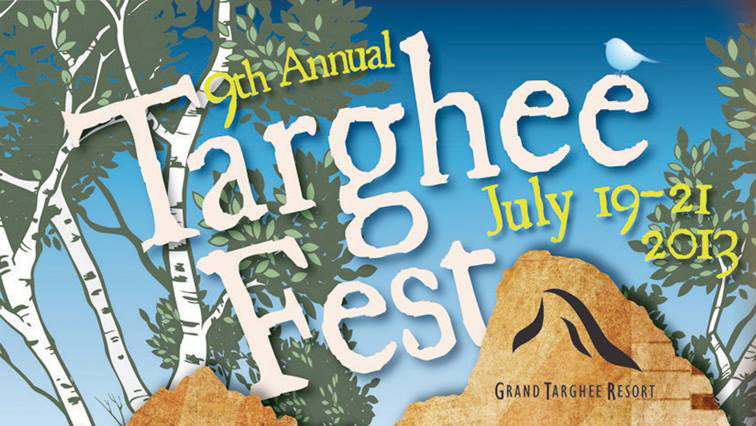 Schedule
Holly Williams – 4:00pm
Anders Orborne – 5:30pm
John Hiatt & the Combo – 7:30pm
Los Lobos – 10:00
Late Night Show at the Trap Bar
Moses Guest w/ Bread & Circus – 11:00pm
Holly Williams
The first musical act of Friday stays true to the festival's americana roots with Nashville native singer/songwriter Holly Williams, daughter of Hank Williams Jr. With newer acoustic sounds off of her first independently financed album, The Highway, you can expect a mellow performance. Having collaborated with both Jakob Dylan and Dierks Bentley, her sound will provide a variety ranging from down home country to classic folk tunes. Don't miss a perfect beginning to the weekend with Holly's hauntingly beautiful voice that follow in her fathers footsteps.
John Hiatt & The Combo
John Hiatt from Nashville, TN will be taking the stage with The Combo. Be prepared to rock out as the sun goes down to Hiatt's folk-rock, country-blues themed music off his latest and 21st studio album, Mystic Pinball. As always, Hiatt and The Combo's timeless tunes will move audiences with their twangy, drum heavy sound that never fails to entertain. Don't miss Hiatt's moving lyrics that have been the soundtrack to multiple generations.
Finishing up the first night of Targhee Fest is the always entertaining Los Lobos. Consisting of 5 members who have stuck around for over three decades, this fearless band has a new album coming out on August 3rd. The new album, Tin Can Trust, will contain their first original material in 4 years, so don't miss a preview of new tunes from a classic band. Having returned to East Los Angeles to record their newest album, their performance will surely rock Targhee Fest goers into the night as the moon rises.


Schedule
Sarah Jarosz – 12:00
The Mother Hips – 1:30pm
Son Volt – 3:00pm
Alejandro Escovedo – 5:00pm
Allen Toussaint – 7:00pm
Bruce Hornsby & The Noisemakers – 9:30pm
Late Night Show at the Trap Bar
West Water Outlaws – 11:00pm
Sarah Jarosz
Saturday starts off with singer-songwriter, Sarah Jarosz. Last year, her moxie mandolin skills and eloquent Texas energy moved and soothed the crowd. Jarosz's nuance style is inspired by old time bluegrass, but her youth gives the genre a modern twist that is bound to delight the entire afternoon demographic.
The Mother Hips
Shift your picnic to hipnic with The Mother Hips—an eclectic rock band from the Bay area that has been jamming together for over 20 years. They released their latest album, Behind Beyond, this past May giving Targhee goers the opportunity to boogie to the oldest and the newest of their California soul strains.

Son Volt
Son Volt, formed by Missouri-based Jay Farrar after the demise of Uncle Tupelo, is sure to spark up nostalgia for the alt-country grunge movement of the 90s. Son Volt channels folk-rock tunes through poetic lyrics that would make Woody Guthrie smile and blazing guitar solos that would impress Neil Young. I predict Targhee goers will be relentless for the encore from this genuine, honky tonk act.
Bruce Hornsby and the Noisemakers
Who better to close off Saturday night than three-time Grammy-winning Bruce Hornsby and his talented Noisemakers? These anti-setlist, multi-genre musicians are inspired by spontaneity and crowd participation. Their main source of noise emanates from keyboards, saxophones, woodwinds, a flute, mandolin and one organ. Sound jazzy yet? Don't let the instruments limit your imagination. Prepare yourself for a journey from pop and jazz to bluegrass and soul, with a hint of anything in between. The eclectic array of noise will leave your soul spiraling all the way to Sunday morning.

Schedule
David Alvin & The Guilty Ones – 12:00pm
Sister Sparrow & the Dirty Birds – 1:30pm
The Wood Brothers – 3:00pm
JJ Grey and Mofro – 4:30
Alabama Shakes – 6:15
Hooligans – 9:00
Dave Alvin & The Guilty Ones
The Grammy award winning guitarist, singer and songwriter brings 33 years of experience to the 9th Annual Targhee Fest. From his early with The Blasters, Dave Alvin has transcended multiples decades of gritty country roots, serenading urban blues and a proponent of the Americana genre. A perfect fit for Grand Targhee, Dave Alvin & The Guilty Ones will be a show to remember.
Sister Sparrow & The Dirty Birds
Sister Sparrow & The Dirty Birds hail from Brooklyn, New York. The 8 piece band put's their twist on classic soul. Arleigh Kincheloe(Sister Sparrow) will astound you with her powerful soulful voice and smooth demeanor. Guaranteed to bring high energy, the Dirty Birds back Sister Sparrow in creating an authentic music experience.
The Wood Brothers
The Wood Brothers will take you on pleasant journey past the front porches in the heartland of Folk. Oliver & Chris Wood's dynamic and evocative sound has the chemistry only sibling singers can achieve. With a harmonizing blend of roots inflected blues, folk and rock, The Wood Brothers will blend in perfectly with the vibe of the Tetons.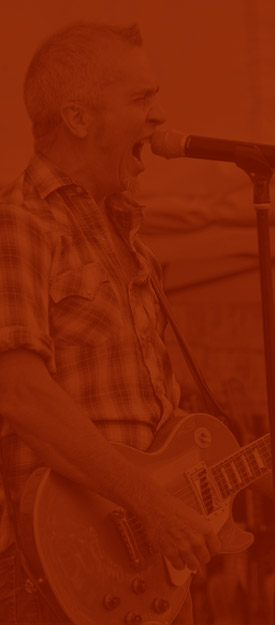 JJ Grey & Mofro
The Grand Targhee Fest veterans return with a new album 'This River' under their belt. Florida based singer-songwriter JJ Grey ranges from country soul, rolling R&B and filled with Southern funk. JJ Grey & Mofro will have you dancing all night and leave you in an inspired state of ecstasy. A band you should not miss!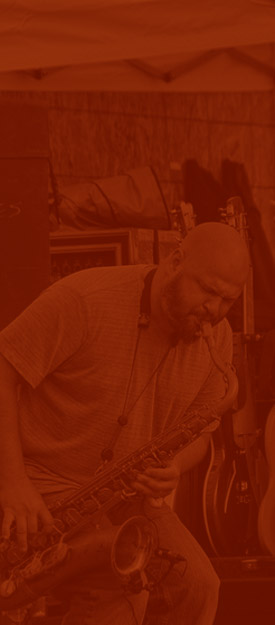 Alabama Shakes
Coming out of virtual obscurity to headlining their own tour, the Alabama Shakes were one of 2012's breakout bands. Their debut album 'Boys & Girls' peaked at #6 on the U.S. Billboard 200. Brittney Howard's eclectic voice and energy has drawn comparisons to Janis Joplin. The Grammy nominated artists will close out the 9th Annual Targhee Fest with Southern soul , Americana rockabilly and blues. Do not miss!
sup>