Jackson Hole Live Kicks off for 2013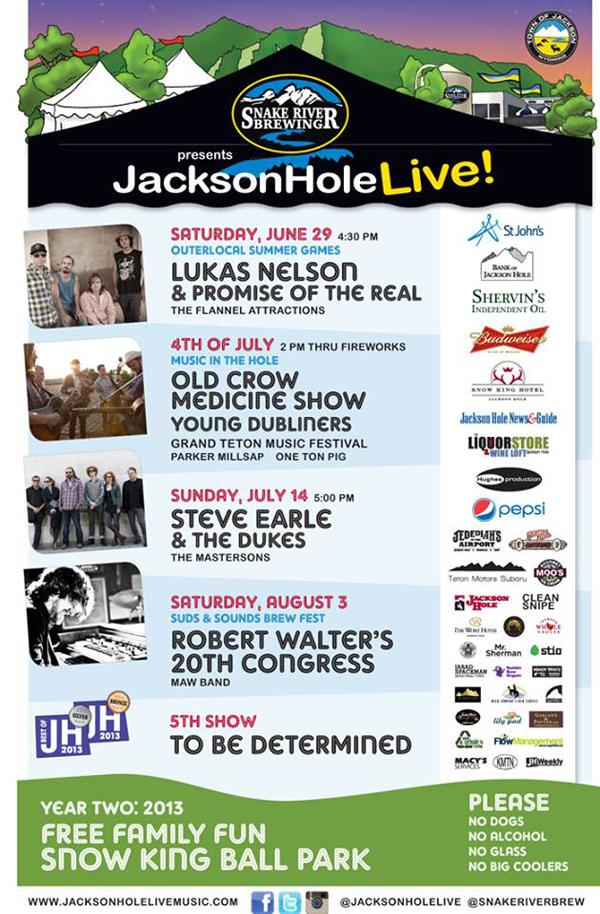 Can you think of anything better to do on a sunny, summer Saturday afternoon than sitting in the grass with a cold beverage and listening to great live music? Sounds just about perfect to me, and it did to most other locals when we voted Jackson Hole Live as one of the best things to happen to Jackson in 2012. The free summer concert series kicks off their second season this Saturday, June 29th at the ball field at the base of Snow King Resort and we have a summer full of kicking tunes lined up. After Snake River Brewing became the title sponsor for Jackson Hole Live for the next few years, you knew they were going to be able to book some great acts, including two great shows in the next week. Throw in a few local groups (like The Flannel Attractions and One Ton Pig) and local vendors serving up delicious food and cold drinks, and we are ready to rock. So bring out the chairs and blankets, but leave the coolers of beers and pups at home, and come out support live music in Jackson Hole!
Vendors
Cafe Genevieve
E.Leaven
Everest Momo Shack
Haydens Post
Kim's Corner
LIFT / JH Buffalo Meat
Pinky G's Pizzeria
The Liquor Store & Wine Loft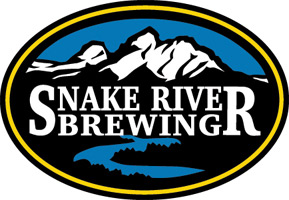 Saturday June 29th
The Flannel Attractions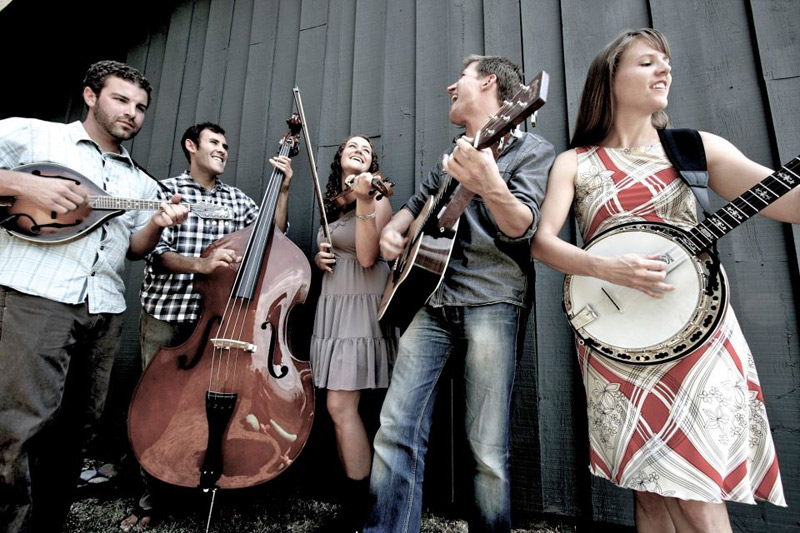 Photo: The Flannel Attractions
Opening up the first Jackson Hole Live show of the summer is local Jackson Hole band The Flannel Attractions. The band is comprised of Lucas Nash (mandolin), Leif Routman (bass), Emily Yarbrough (violin and lead vocals), Pat Chadwick (songwriter, lead singer and guitar) and Jessie Lestitian (banjo). These young, up-and-coming artists walk the line between indie-folk Americana and progressive bluegrass and are playing a handful of shows around the valley this summer before heading on a regional tour through the Northwest this Fall. I recently caught up with bassist Leif Routman to talk about local acts being a part of Jackson Hole Live:
TMP: What do you think Jackson Hole Live means for the music community in Jackson?
LR: I think it's great to see otherwise big ticket shows brought to people of all economic status, and made available in a public setting. It shows that Jackson really cares about it's musicians and the entertainment scene as a whole. If you take care of your artists, they'll take care of you!
TMP: What other local musicians/bands do you guys look up too, or get inspiration from?
LR: Everybody in town that's paved the way and supported good music really; of course bands like One Ton Pig, Screen Door Porch, Elk Attack, and Black Mother Jones.
"Getting to play a live show in Jackson Hole, WY on the 4th of July is just the best possible thing that we could have come upon," McCoy said. "It's just amazing to get to share this special day with a great group of people in one of the most beautiful place in the country."
Lukas Nelson & Promise of the Real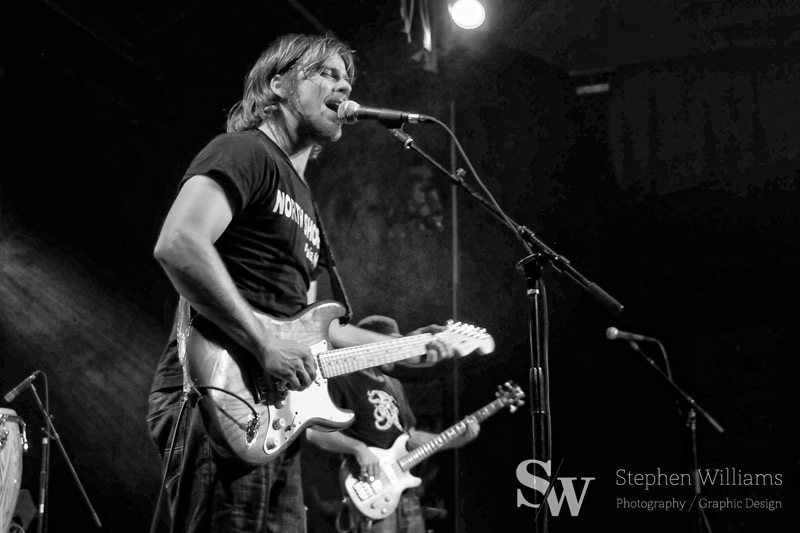 Lukas Nelson & Promise of the Real played the Pink Garter Theatre back in November 2012. Photo: Stephen Williams
Jackson Hole Live welcomes Lukas Nelson & Promise of the Real back to the valley as their first headliner of 2013. Returning to the spot where his father Willie played in September 2010, Lukas and his band will electrify Snow King with their energetic stage presence and outlaw rock'n'roll style.