Hundred Days
Sculpture Trail Welcomes Trout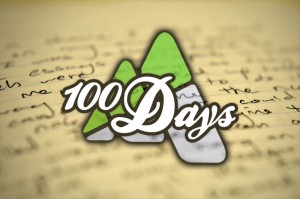 05/03/13 – Sculpture Trail Welcomes Trout
Written By: Kevin Wittig @kevinswittig on Twitter
While anglers have been out in full force enjoying early season fishing in the Tetons, Wyoming high school students have been creatively using their imagination to envision trout in a new light.
The National Museum of Wildlife Art recently sponsored a statewide art competition that challenged 37 schools to turn a plain white fiberglass trout into distinctive works of art. The entire "school" of fish will be exhibited on the museum's outdoor Sculpture Trail this weekend at the First Sunday celebration.
Cash prizes ranging from $500-$7,000 were awarded last week, with Pinedale High School capturing top prize for ts ceramic mosaic trout artwork titled "Time to Make Waves"; Encampment High School received $5,000 for second place with "Metamorphofish," and third place and $2,000 went to Powell High School for its artwork "The Escape of Adaptation.".
Enjoy the latest addition to the Sculpture Trail on 1st Sunday at Wildlife Art Museum & receive free admission to the museum.

"If our children are a measure of our future, Wyoming's future will follow a path of creativity and ima

gination," – Wyoming Representative Tim Stubson of Casper, one of the judges for the competition.
On the first Sunday of each month, the National Museum of Wildlife Art celebrates the community by providing free admission on the First Sunday of each month. Generously sponsored by Wells Fargo.
Other Exhibits: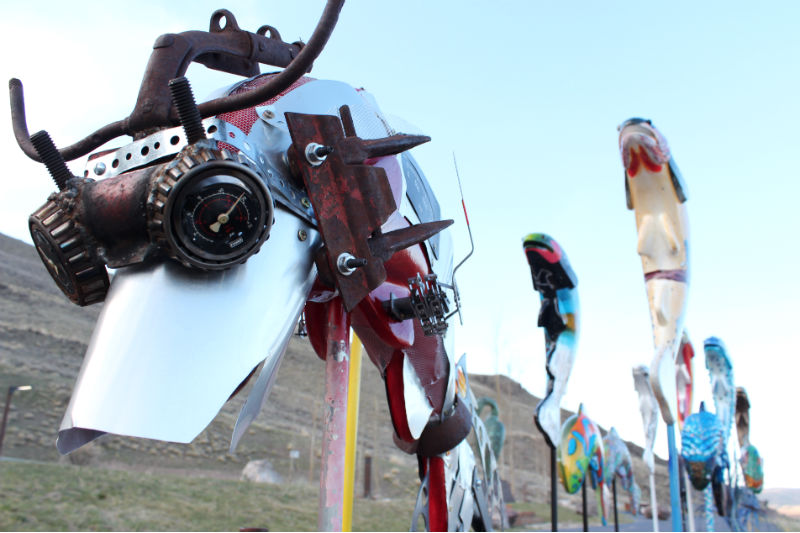 Written by Kevin Wittig. Follow Kevin on Twitter at @KevinSWittig