Hundred Days
A Mountain Of Many Surprises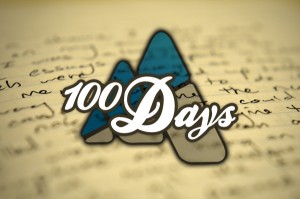 02/21/13 – A Mountain Of Many Surprises
Words By: Kevin Wittig @kevinswittig on Twitter
During the month of February, the Teton Region has seen snow, sun, wind, and clouds – standard operating procedure for winter in Northwest Wyoming. With more weather in the forecast, now is a great opportunity to reflect upon the past two weeks of riding.
Seeking inspiration and the need to explore, my focus has turned to The Crags and the incredible inbounds backcountry terrain at Jackson Hole Mountain Resort.
The Lure Of The Crags
It's easy to step out of the gates at Jackson Hole Mountain Resort and find fresh powder. There's only one problem with this approach: you're on your own. No doubt riding the backcountry is an amazing experience, but the consequences of miscalculations often overshadow its rewards.
An alternative to the true backcountry experience can be achieved inbounds. Looming high above the gondola and Casper Chair resides some of the best lines at Jackson Hole Mountain Resort. Open chutes, widely spaced trees and often neglected powder await in The Crags.
With rumors of lift access to The Crags coming soon, I've decided to dedicate time to truly explore the coveted inbounds backcountry zone before it's glory days vanish into folklore.
From big mountain lines, to technical chutes and big kickers, The Crags has it all. Not only is the riding incredible, but the effort it takes to summit The Headwall and earn each turn makes it that much more special. If you're looking to make some sweet turns in the next couple weeks, join me in The Crags where I guarantee we'll have some fun.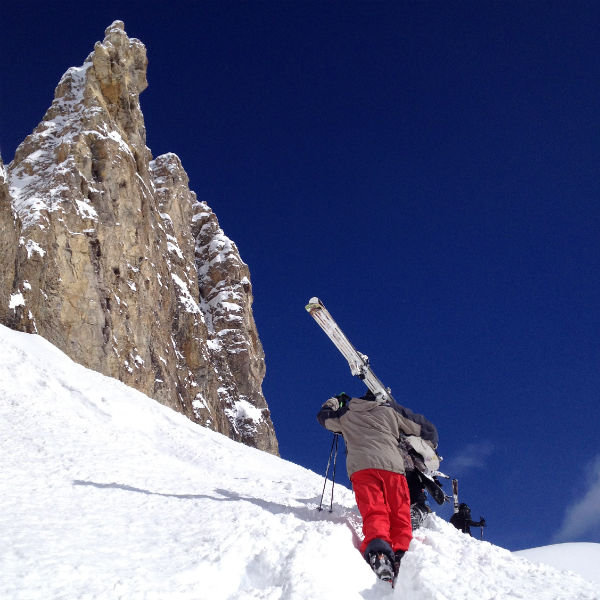 Details About The Crags
The Crags refer to a series of shots that are accessible via a hike from Pepi's Bench, the White Spider, or Apres View. Each hike takes about a half hour and places skiers and riders on top of incredible terrain that provides an inbounds backcountry experience.
Tips & Tricks
Bring a backpack. Having some extra food, clothes and water can go a long way.
Plan early. The bootpacks at Jackson Hole Mountain Resort close daily at 2 p.m.
Bring a friend. You're a bit further from help in The Crags, so it pays to ride with a partner or crew.
Written by Kevin Wittig. Follow Kevin on Twitter at @KevinSWittig