Tedx Jackson Hole - Extreme
Tedx Jackson Hole Extreme
On Friday night, join Tedx Jackson Hole for an evening that will focus on the topic of "Extreme".
Following up on the heels of the successful "Discovery" event in October, Tedx Jackson Hole welcomes the community to be entertained and inspired by an eclectic group of speakers. As of 1/31/13, tickets are no longer available online, but those interested can contact the Center for the Arts box office in person or by calling 307.733.4900 to get on the waiting list for any unclaimed tickets.
When: Friday 2/1/13
Where: Center for the Arts
Admission: Free (waiting list)
Tedx Jackson Hole Extreme Speakers
Session One – Starts at 6:00 p.m.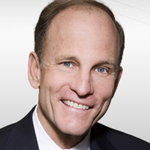 Speaker: Robert Tucker
Program: Innovation Is Everybody's Business
Powerful Tools And Strategies For Unconventional Solutions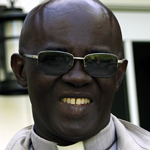 Speaker: Robert Tucker
Forgiveness & Reconciliation In Extreme
Peace Begins In The Heart Of A Person Through Forgiveness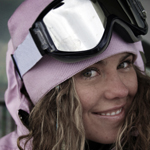 Speaker: Lynsey Dyer
Program: Ski Like A Girl
Celebrating Compassion, Forgiveness and Connection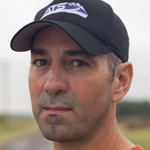 Speaker: Sean Casey
Program: Into The Eye(max)
Adventures In Filming Extreme Weather
Session Two – Starts at 7:30 p.m.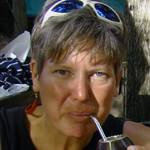 Nancy Sathre-Vogel
Program: What Would You Do If You Were Not Afraid?
Overcoming Fears To Live The Life Never Imagined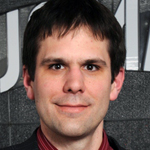 Speaker: Michael Bakas
Installing Values In Children Through Playtime Activities
What Adults Tell Children About Proper Behavior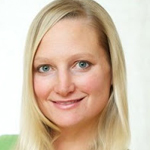 Speaker: Christie Watts
Program: Reprogram Your Response To Change
How To Parse Fear From True Danger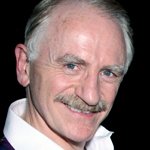 Speaker: Kevin Kallaugher
Program: Daggers Drawn
The Cartoonist As An Extremist
Center For The Arts Doors Open at 5:00 p.m.
Center for the Arts doors open at 5:00 pm and will feature free live music in the lobby. Spring Creek Ranch and Atelier Ortega will have food available for purchase. The Center will also serve beer, wine and a signature cocktail before and during the night.
Arrive Early To Claim Tickets
The Center Box Office is asking those who've reserved tickets to arrive by 5:30 p.m. Following the deadline, tickets will be redistributed to those in line. TEDxJacksonHole starts promptly at 6:00 pm and will be live streamed into the theater lobby.
Following Tedx, Watch One Mountain: Sometimes We Must Test Our Limits
ONE MOUNTAIN from David Reichert on Vimeo.
Film Description Hunter Wood has quietly become one of the best big-mountain skiers in the world, but one of North America's most dangerous peaks has towered over everything he has done—the Grand. Feeling pressure to get a "normal life," he has decided to test his limits on the mountain's treacherous slopes.
Produced/Directed by: David Reichert
Cast: Hunter Wood, Dan Petrus, Richard Wood, Tommy Moe, Jimmy Chin
Tedx Jackson Hole: Extreme
What is Tedx?
Created in the spirit of TED's mission, "ideas worth spreading," the TEDx program is designed to give communities, organizations and individuals the opportunity to stimulate dialogue through TED-like experiences at the local level.
Written by Kevin Wittig. Follow Kevin on Twitter at @KevinSWittig