Video of the Day
KGB & Outerlocal Present "StormRiders"
Stormriders from KGB Productions on Vimeo.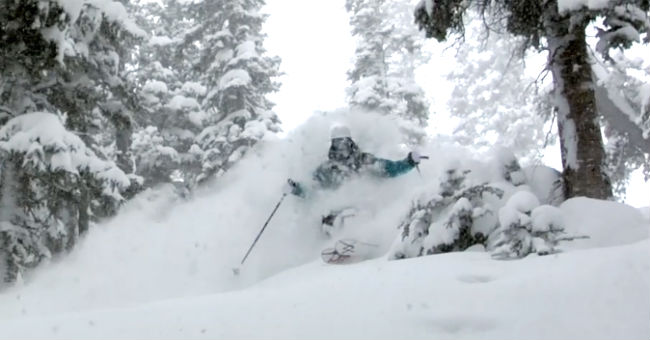 KGB Productions and Outerlocal Present Stormriders
Two groups that know a bit about storm riding, KGB Productions and Outerlocal have teamed up for a series that documents the passion skiers exhibit in the mountains. Storm riders features footage from the Jackson Hole backcountry set to the narrative of Christian Beckwith. Watch. Enjoy. Drool. Dream. Ride!
From KGB Productions: Why do you ski? The answers are as varied as the snowflakes that make up each winter. Over the course of a season, what we ski and how we ski it defines our responses, each as personal and as unique as we are. Stormriders explores the reasons we ski from the perspective of one dedicated skier over the course of a single winter. Presented by Outdoor Research and Outerlocal, directed and produced by KGB Productions, and filmed on location in Jackson Hole, the series chronicles a skier's passion deep in the heart of the mountains, where the search begins anew every year.