Spotlight: Eliot Lipp To Perform In Jackson Hole
A Live Computerized Music Experience Performed Through Human Input
Spotlight: Eliot Lipp To Perform In Jackson Hole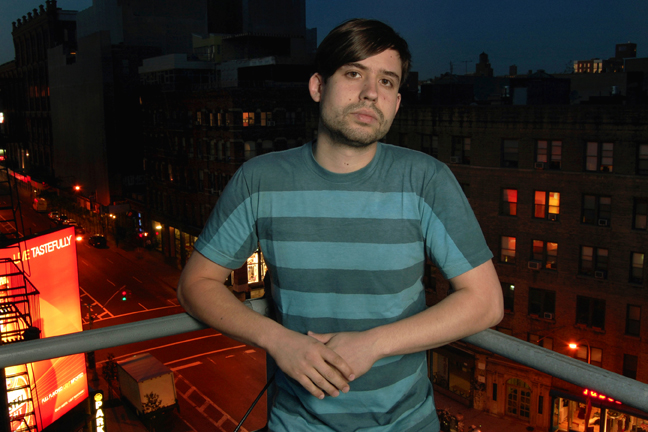 Electronic music is redefining popular sound. On Friday night at the Pink Garter Theatre in Jackson Wyoming, "EDM" comes to life as Eliot Lipp of Pretty Lights Music visits Jackson Hole for his inaugural performance in northwest Wyoming. Based in Brooklyn New York, Eliot Lipp is world renowned producer creating his own unique style of beats that span the genres of hip hop, downtempo, jazz fusion, folk and techno.
In anticipation of the show, The Mountain Pulse reached out to Lipp to ascertain his thoughts on the explosion of his music. Catching up with the globe trotting producer between tour stops in celebration of the release of his new album "Shark Wolf Rabbit Snake" on Pretty Lights Music Label, I was able to ask some questions about the show.
TMP: Your music is adventurous and on the cutting edge of how our generation interprets the world around us. Can you speak to the passion that drives you to take risks and create rhythmic electronic melodies?
Eliot Lipp: A big part of it is playing live and feeding off the energy of the crowd. Alot of the songs I write start in the studio and then I finish it by playing them live out and about. I can see how they work and feel in front of a live crowd. I don't stick to any one style. I'm into drum and bass, techno, hip hop and all styles of music. When i start the process, I let myself go and fall into the music, but my real passion is presenting it to a live crowd.
TMP: How has the support of Pretty Lights Music Label changed your career?
Eliot Lipp: Honestly, it's been really good working with musicians like Michal Menert and others in the crew. I find they have similar styles of producing. When I'm doing shows with Pretty Lights, everybody is feeding off one another. Its a really positive move for my career.
TMP: Can you preview the event at the Pink Garter and let us know what you have in store for the show?
Eliot Lipp: I love playing to the ski town vibe and creating live remixes. There's no set list put together ahead of time. I feed off the energy of the crowd. I don't really have a formula for making music before I enter the show, but I'm really excited to play in Jackson Hole. I've heard great things from other musicians and looking forward to it.
Sample Of Tracks From Eliot Lipp
Eliot Lipp Performing Live
Eliot Lipp – Live in Austin 8/15/12 from Mike Abb on Vimeo.
Eliot Lipp of Pretty Lights Music Event Details
A Live Computerized Music Experience Performed Through Human Input
When: Friday 12/28 9:00 p.m.
Where: Pink Garter Theatre
Admission: $13 Advance, $18 Door
Special Guest include Pool Party and Craft of Biomecca
From Pink Garter Theatre – Lipp's signature sound, a crossbreed of 90's Hip Hop and House, 70's Funk fusion as well as classic Electro, has and will continue to breakdown barriers and transpose trendy scenes. Whether programming Hip Hop beats, writing dirty basslines, collaborating with the likes of premier producers, DJs, MCs and musicians, examined by SPIN, URB, Pitchfork and other media or playing popping parties at clubs and festivals worldwide, Eliot Lipp will continue to do his part in revolutionizing electronic music.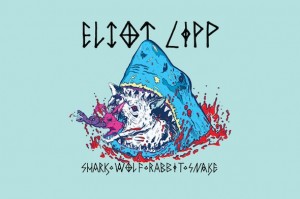 Download Eliot Lipp's Album "Shark Wolf Rabbit Snake" Free At Pretty Lights Music
Written by Kevin Wittig. Follow Kevin on Twitter at @KevinSWittig