Photographer Spotlight: Egan Gleason
Artist Spotlight: Photographer Egan Gleason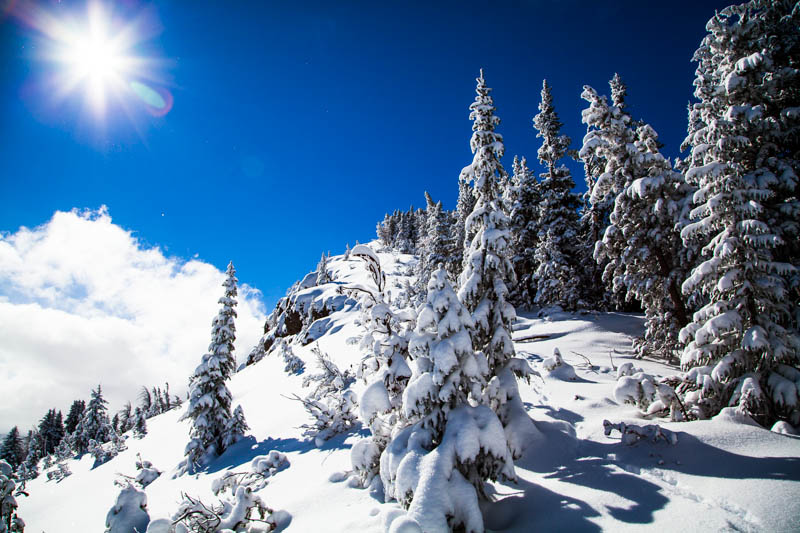 Introducing Egan Gleason
Written by Kevin Wittig
Early one morning while working at a golf course this summer, good friend and snowboarder, Craig Abbott turned to me and said "I've got a friend you need to meet". He continued by describing his buddy, Egan Gleason, as a passionate photographer getting after it in the region with a crew of local riders exploring the mountains.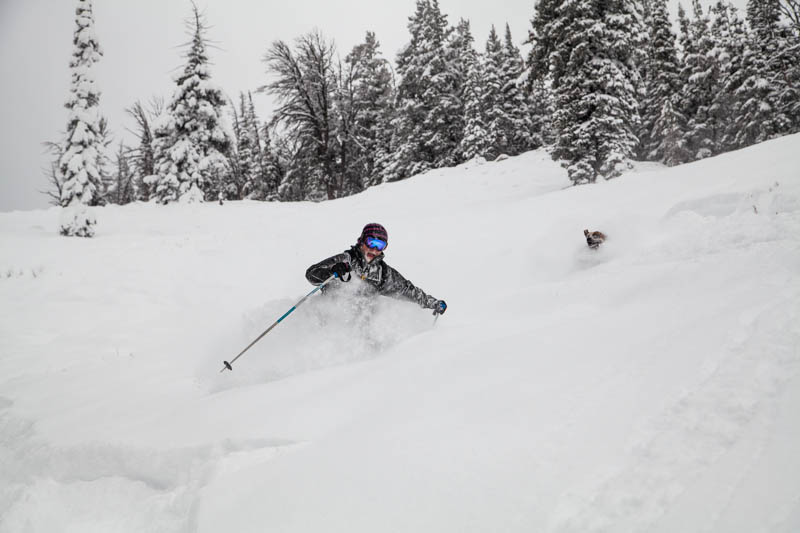 Matt Lovely & Bandit the Dog on Teton Pass. Photo: Egan Gleason
Following up on Abbott's recommendation, I reached out to Egan and recently met him for a lap on Teton Pass. We were able to make some turns (which was an adventure in itself for reasons to be discussed at another time) and talked about photography. Upon introduction, I was immediately impressed by his passion for life. Originally from Alaska, he embodies the mountain culture and a spirit of enthusiasm for the outdoors. Through conversation, the idea came about that the The Mountain Pulse might be a good venue to showcase his photography. Learning more, I knew he'd be a great fit for our endeavor. I invite you to read our interview with Egan and enjoy his perspective from behind the lens.
TMP: How did you end up in Jackson?
EG: "I'm originally from Alaska, where it's dark and cold all winter long. I started snow-birding to Montana in my early 20's. I loved the deep, dry powder, but the mountains felt so small. The only logical choice for me was to come to Jackson. I bought a pass and moved here with no plan other than to be a first-class skid."
TMP: What has your experience been like in Jackson?
"Jackson is amazing. I call it "Little Alaska". The people are awesome. I have so many cool friends involved in so many crazy things. I think the people are what separate Jackson from other ski towns. Everybody gets along, and I've never been around so many people who are completely stoked to get out in the mountains…"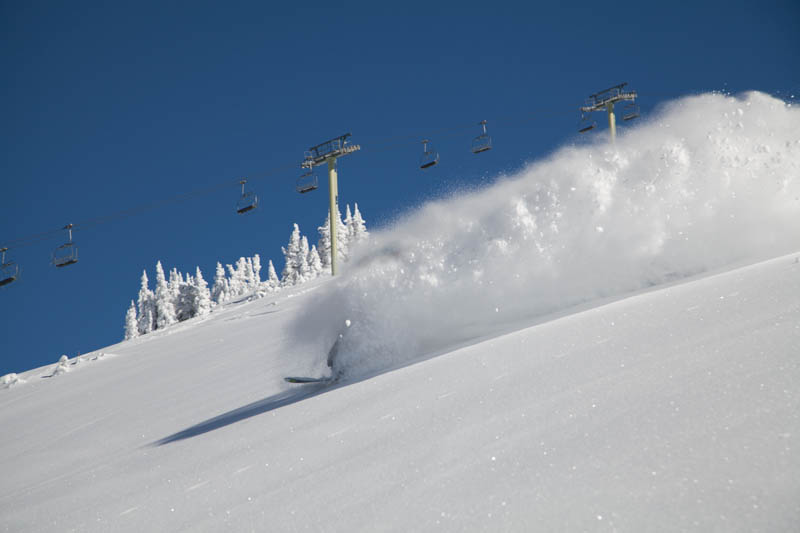 Zoe Price Taylor enters the whiteroom at Grand Targhee Resort.
TMP: What is your biggest inspiration in your photography?
EG: "It's hard not to be inspired by everybody. Anybody is capable of making a good photograph. Photography captures a moment. People don't pull out their cameras to capture a moment they'd like to forget. I've even seen Instagrams that are pretty cool."
TMP: What are your favorite subjects to shoot?
EG: "I like to shoot everything. Wildlife, landscapes, night shots, anything. I want to shoot snowboarding because I like making my friends look cool! It's a fun way to share our stories."
"I can't see myself spending my winters anywhere else for a long, long time…"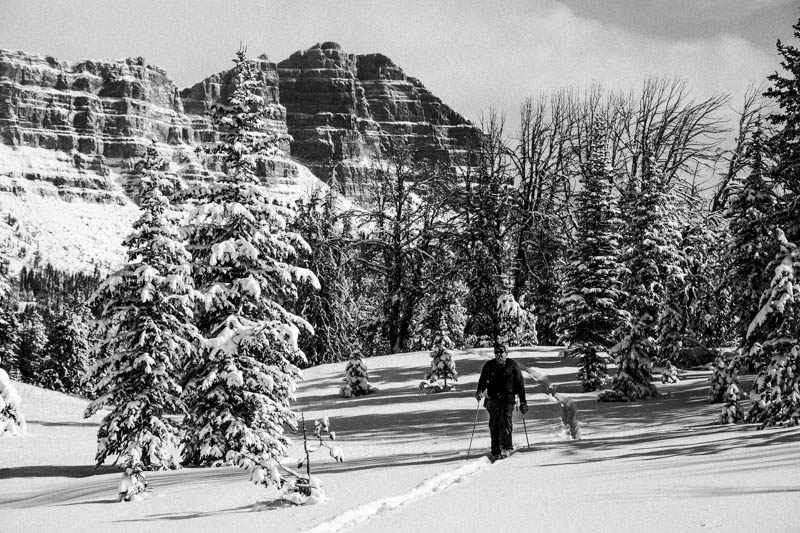 Andy Bergin skins on Togwotee Pass earning early season turns in the backcountry. Photographer: Egan Gleason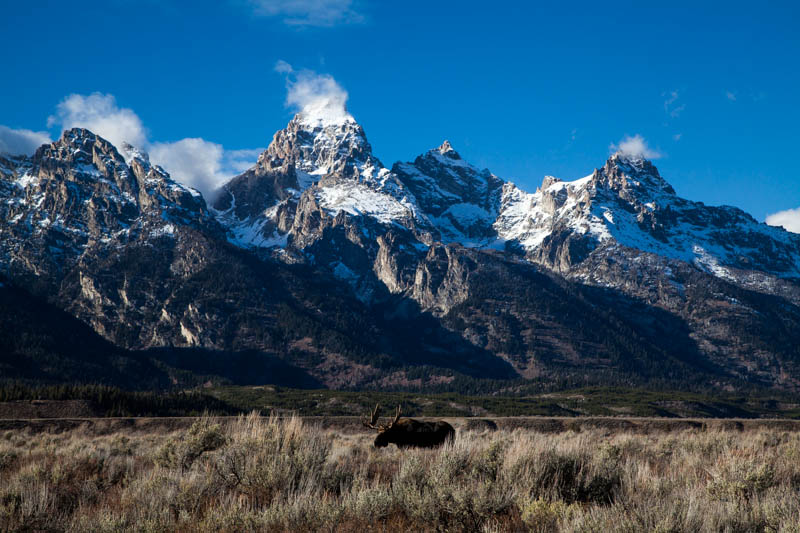 A moose grazes in the foreground on a summer day as the Teton Range looms high above. Photographer: Egan Gleason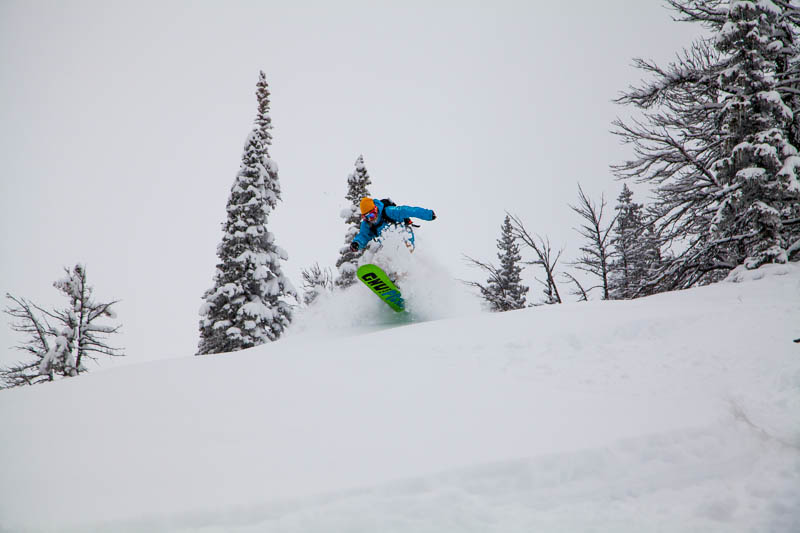 Mike Fontaine prepares for takeoff snowboarding early season powder on Teton Pass. Photographer: Egan Gleason
TMP: Where is your favorite place to shoot?
EG: "Haha I can't (in good conscience) share that story. My friend's dog Bandit crushing pow laps in the the pass would be a good second. I love all the powder hounds in Jackson."
TMP: What are your future photography plans?
EG: "My plan for the season is to shoot as much as possible, as often as possible. I try to have at least one shot that I'm happy with at the end of every day."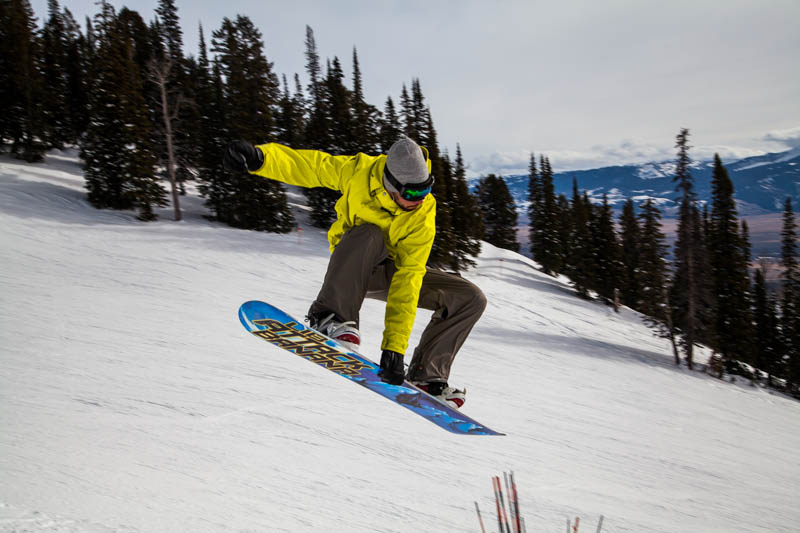 Mike Baxter styles out a mute grab at Jackson Hole Mountain Resort. Photographer: Egan Gleason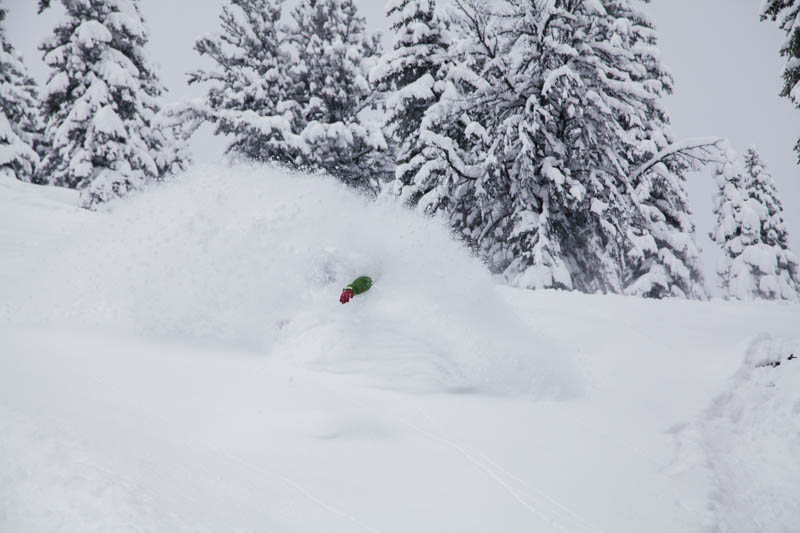 Living the Teton powder dream, Craig Abbott gets lost in a deep turn on Teton Pass. Photographer: Egan Gleason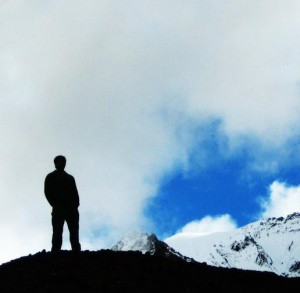 You can find more of Egan's work on his Facebook Page as well as here on The Mountain Pulse throughout the winter. We are stoked that Egan will be putting his photographic ability to work on The Mountain Pulse and look forward to seeing Jackson Hole through his lens. Stay tuned to see more work from Egan as he captures the images that help The Mountain Pulse celebrate the spirit of the Tetons.
Written by Kevin Wittig. Follow Kevin on Twitter at @KevinSWittig