Hundred Days: Storm Saturday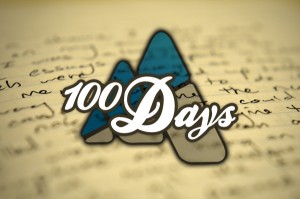 12/08/12 – Storm Saturday AM Report
Photos & Words By: Kevin Wittig @kevinswittig on Twitter
The greatest reward for any Weekend warrior is waking up 14″ overnight. Since the 6am snow report, another 2″ have fallen. Its' consistency is cold and dry, containing only 1″ of moisture. Nothing like the high water content maritime snow we've seen in recent weeks. As I write this at 8:30am, the tram line extends deep into the parking lot. A true attest of the priorities that winter athletes display in a ski town. The real action happens in morning.
Not only is this winter blast the biggest storm of the season, but today also marks a moment skiers and riders anticipate the entire year – the opening day of the upper mountain at Jackson Hole. Before dawn, hardcore locals lined up for the tram in hopes to be on the infamous "first box" of the year. If you weren't here by 6:30am, chances are you'll be following someones tracks in Rendezvous Bowl (although with winds gusting near 70mph, chances are they'll be blown in!)
The sounds of bombs resonate through the air echoing across the valley. Ski Patrol is hard at work preparing the mountain for the madness to ensue. Stay tuned for a weekend wrap up celebrating the first major storm system of the year and the true opening of the season in Jackson Hole. Rock & Roll!
Written by Kevin Wittig. Follow Kevin on Twitter at @KevinSWittig